Saturday morning means cinnamon toast for breakfast at Camp Deerhorn. After breakfast, campers returned to their koogees to clean up and get ready for the day. They were split into temporary activity groups by age, groups just for today.  As campers arrived by car, they joined in the fun, doing activities like sprout ball, archery, and tennis.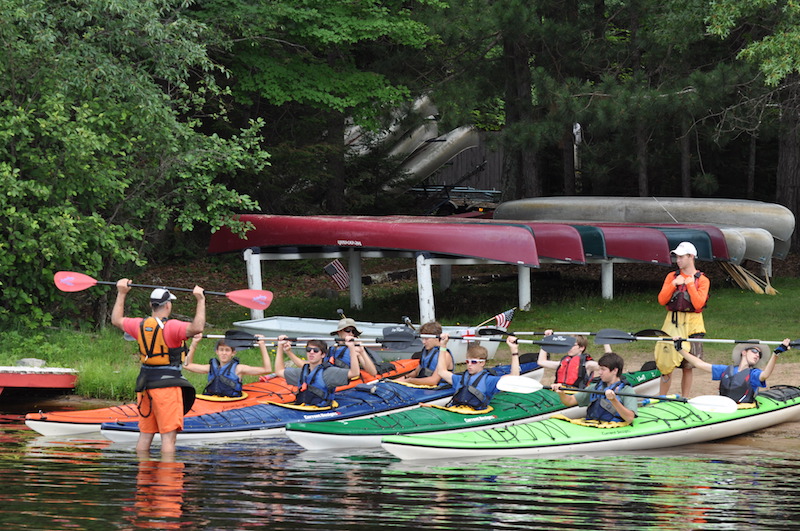 The second group of Voyagers took to the lake all day, to take their turn learning basic kayak safety.  They all said they had so much fun paddling for the day.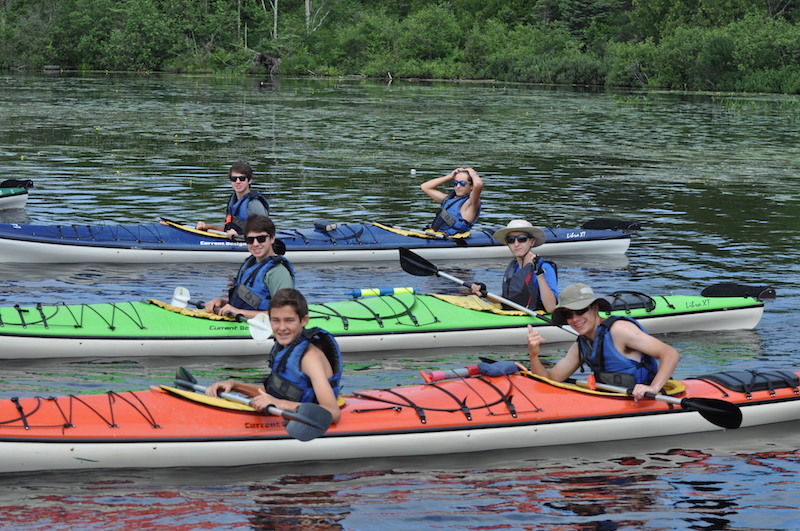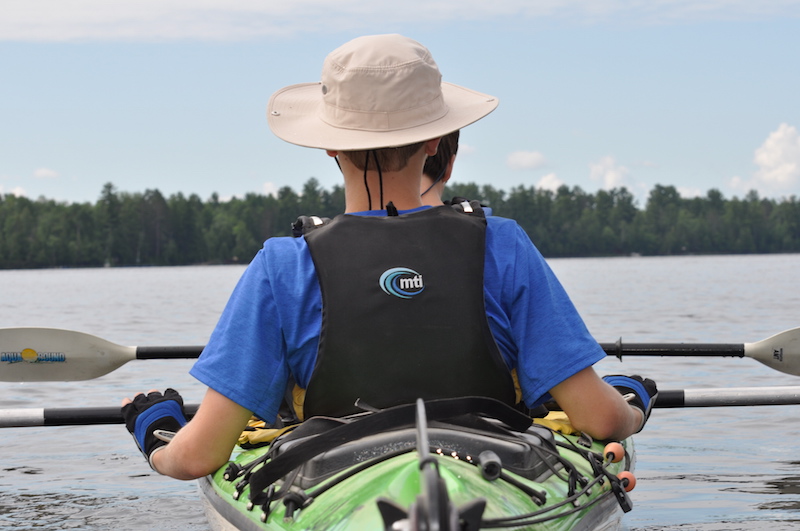 After burgers for lunch, campers who had arrived by car today took their swim tests, and then we had 2 activity periods , including ultimate frisbee and street hockey, until the buses arrived…although the second period didn't really happen because the buses got here so early, around 2:30! It might be a new record.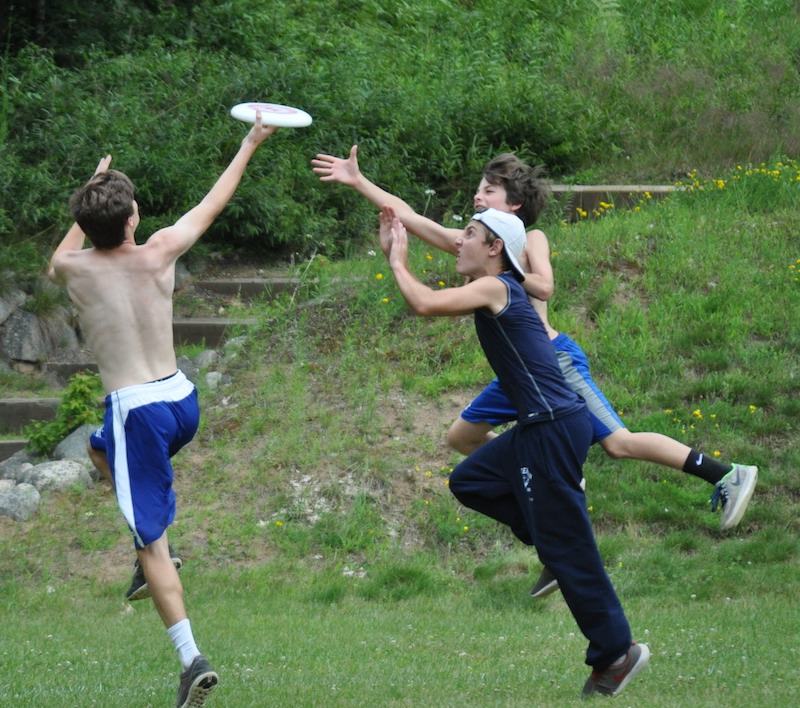 After the buses arrived, campers moved into their koogees, unpacked, and took their swim tests.  Then we had a meeting around 4:00 to introduce the staff, and campers did some organized activities before dinner.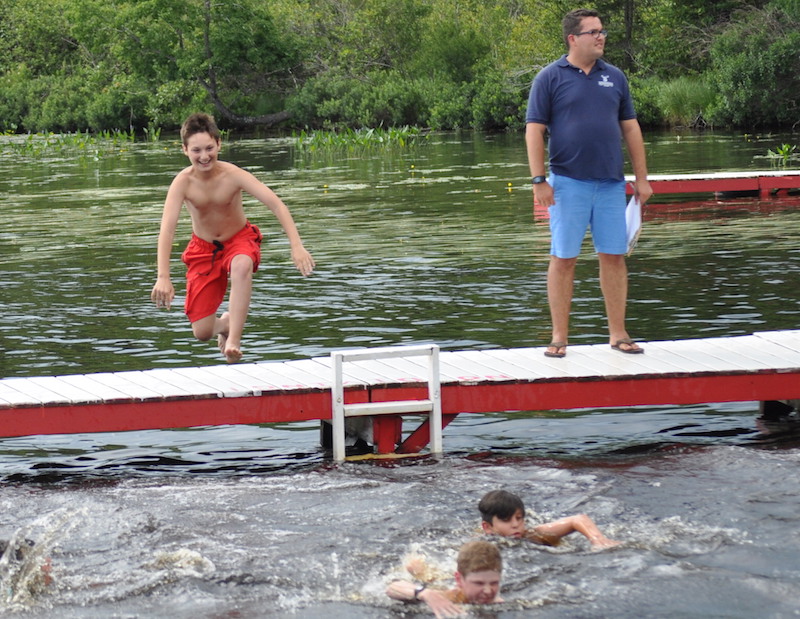 Dinner was the first-night tradition of spaghetti and meatballs, and then everyone divided into dark vs white t-shirts for a game of Capture the Flag!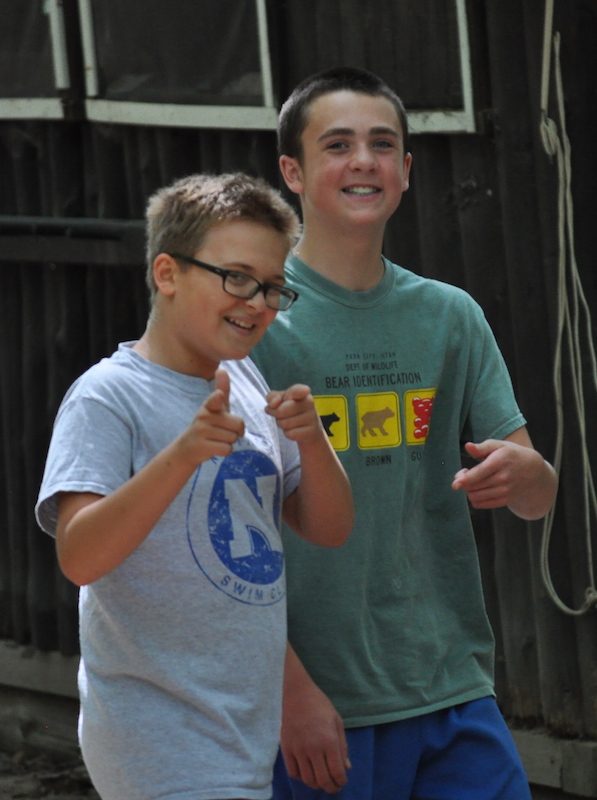 We are looking forward to this C session.  There's a lot that happens during these three weeks, but it's so nice to have that amount of time to really settle into a camp routine and get to know each other better. New faces, old friends, the kind, the quirky, the hilarious…this session promises to be great!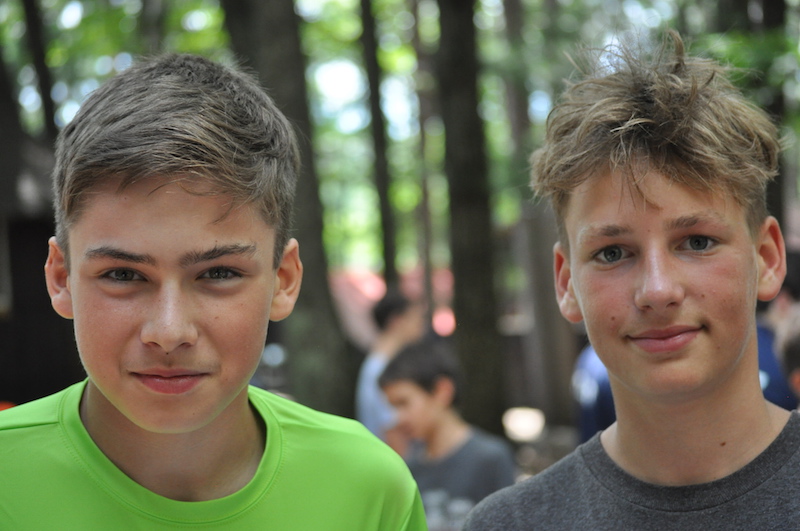 Don't forget to check out all the photos from this session on our Shutterfly site, and join the Deerhorn Family on Instagram and our Facebook page!