There are a lot of tournaments going on this session, most of which have been organized by kids. We always have a tennis tournament, but this session we also have a chess tournament, a pickle ball tournament, and a spike ball tournament.  It's pretty great to see kids get up at meals to announce matches for these tournaments. Spike ball is a newer game around Deerhorn, and kids really love playing it.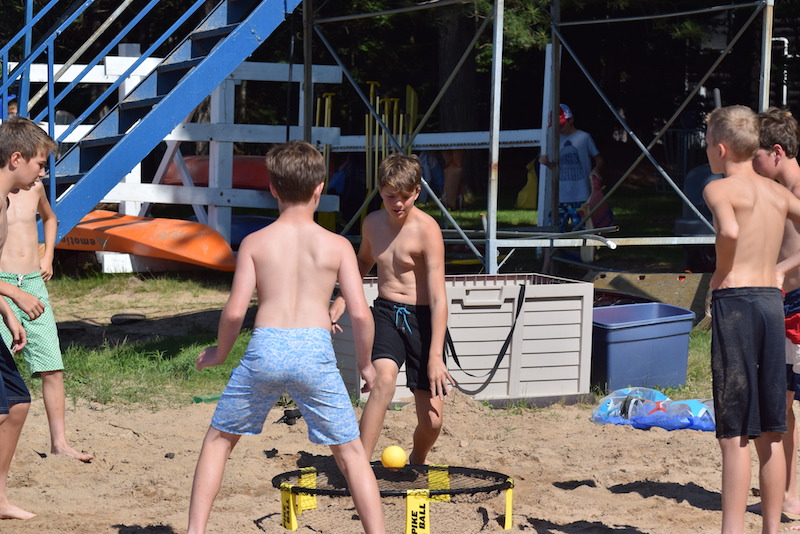 Breakfast this morning was omelets, lunch was Italian subs, a crowd favorite, and dinner was chicken tenders, also a crowd-pleaser. Sports and Games played Klepton today, which is one of kids' favorite games around Deerhorn. It involves two teams trying to steal the other team's "ion" and unite them without getting their flag pulled.   After dinner activities included street hockey for juniors, Star Wars for intermediates, and Indian Ball for seniors. (So many games with strange names at Camp Deerhorn! Hopefully your camper can explain them all when he gets home!)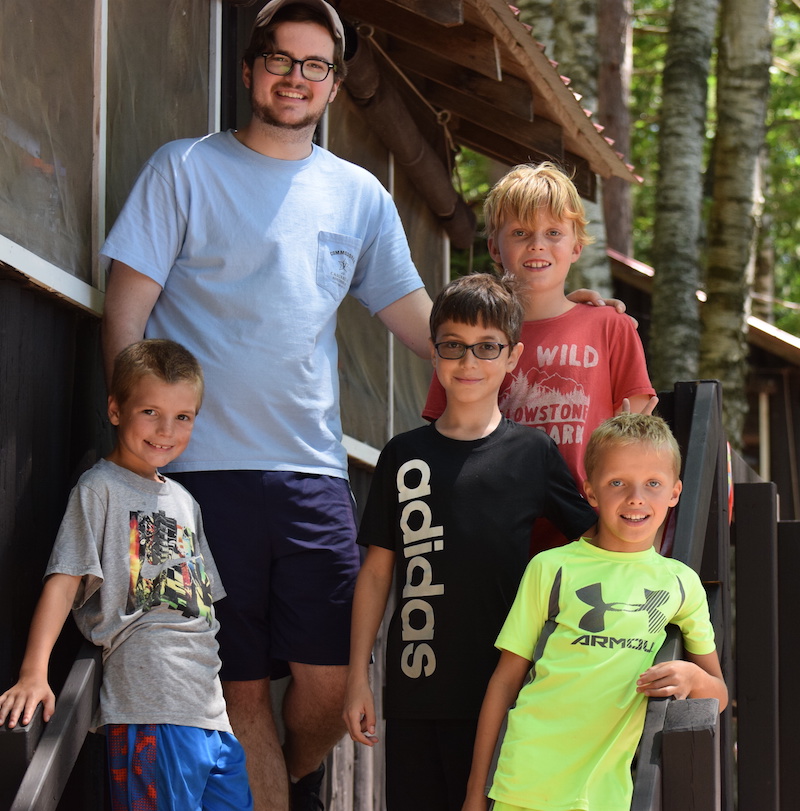 So with all the tournaments going on during rest hour, it was a little tricky getting all the koogee pictures done, but we managed it! For many kids, their favorite part of Deerhorn is living in a koogee with their friends…sharing stories, telling jokes, just hanging out and laughing…growing that friendship even more every day. It's fun to see the personalities come out in koogee pictures. A picture like this: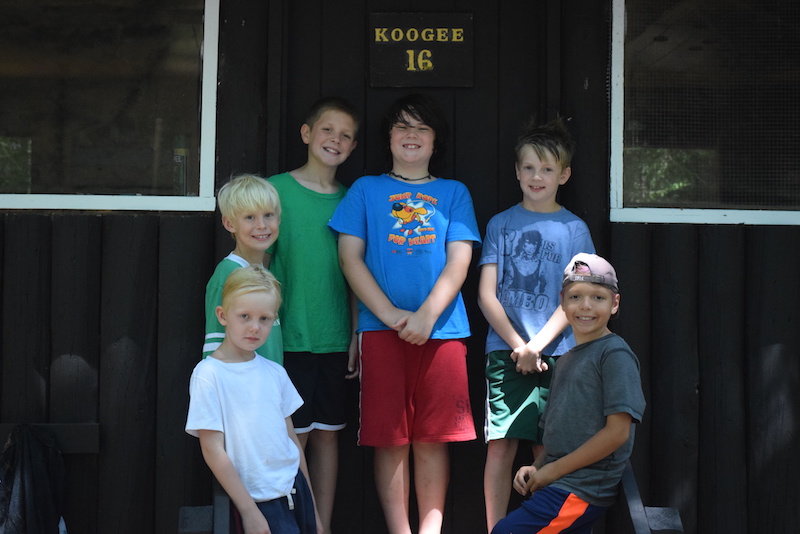 Quickly becomes this: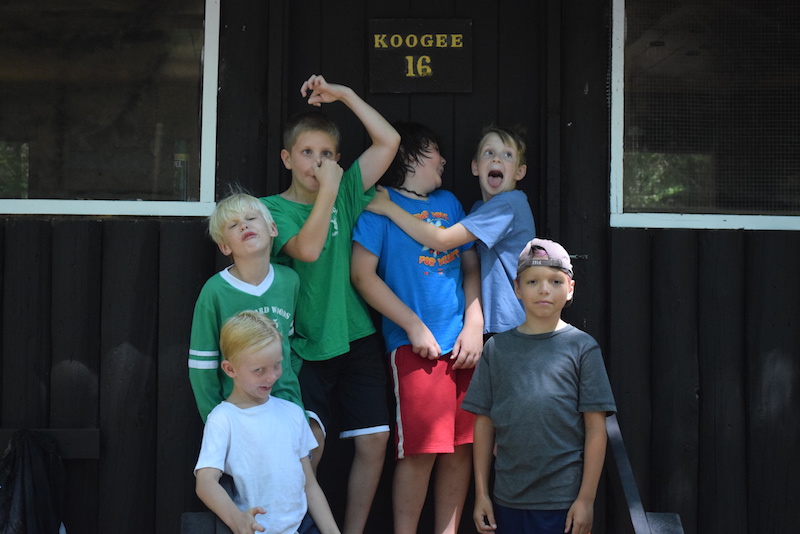 The weather was glorious again today, with sunshine and breezes off the lake. Kids continued to work on earning stars in activities, or just plain having fun!