Our opening day of D session dawned bright and beautiful, ready for campers to arrive. The 18 kids who stayed over from C session had an amazing time at the zipline yesterday and woke up ready to greet lots of old friends and make new ones. We had scrambled eggs, hash browns, and toast today for breakfast, and chicken ranch wraps and pretzels for lunch.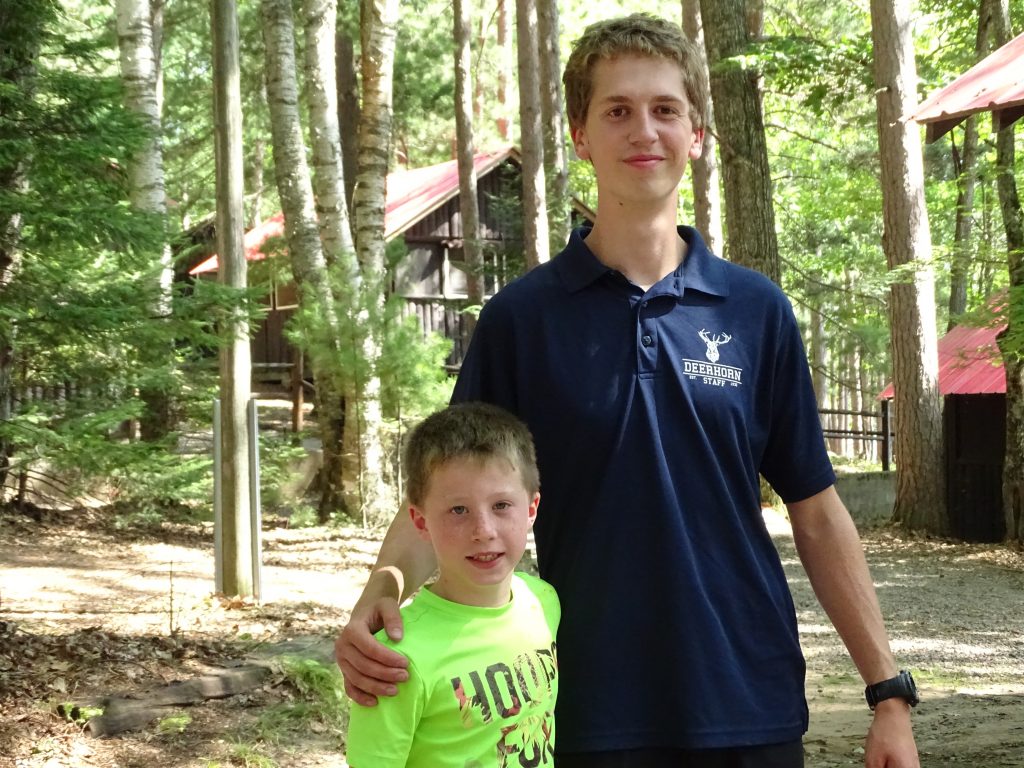 Kids were put in temporary activity groups, just for today, as kids arrived by car and we waited for the buses. Activities included archery, basketball, tennis, hockey, volleyball, and sprout ball. We had three activity periods this morning, and then two more after lunch. At 1:30, kids who just arrived by car came down to the beach to take their swim tests. The buses arrived right on time around 3:00, and it was full speed ahead around here!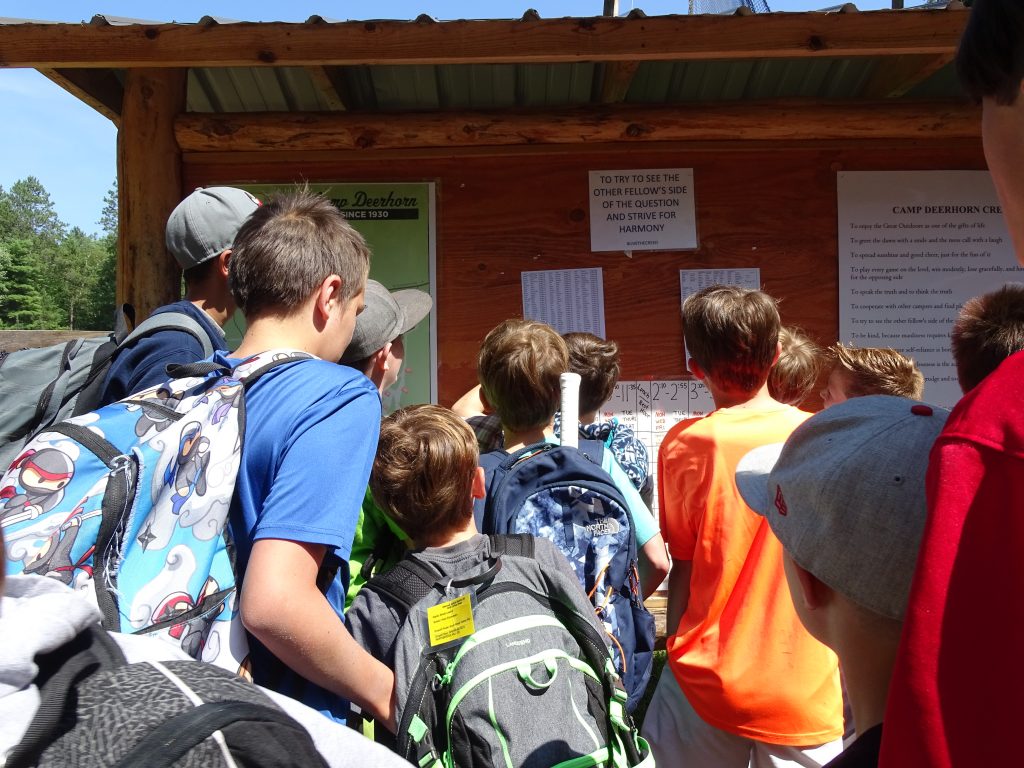 Kids ran off the bus, excited to check the koogee list and get settled in. After all the luggage had been moved, all the bus kids headed down to take their swim tests. Around 5:00, we had a meeting to introduce the staff, and then kids did a short time of activities before dinner. Tonight's after dinner activity will be all camp Capture the Flag, as the leaders scout and get to know kids before they draft them to teams tomorrow night.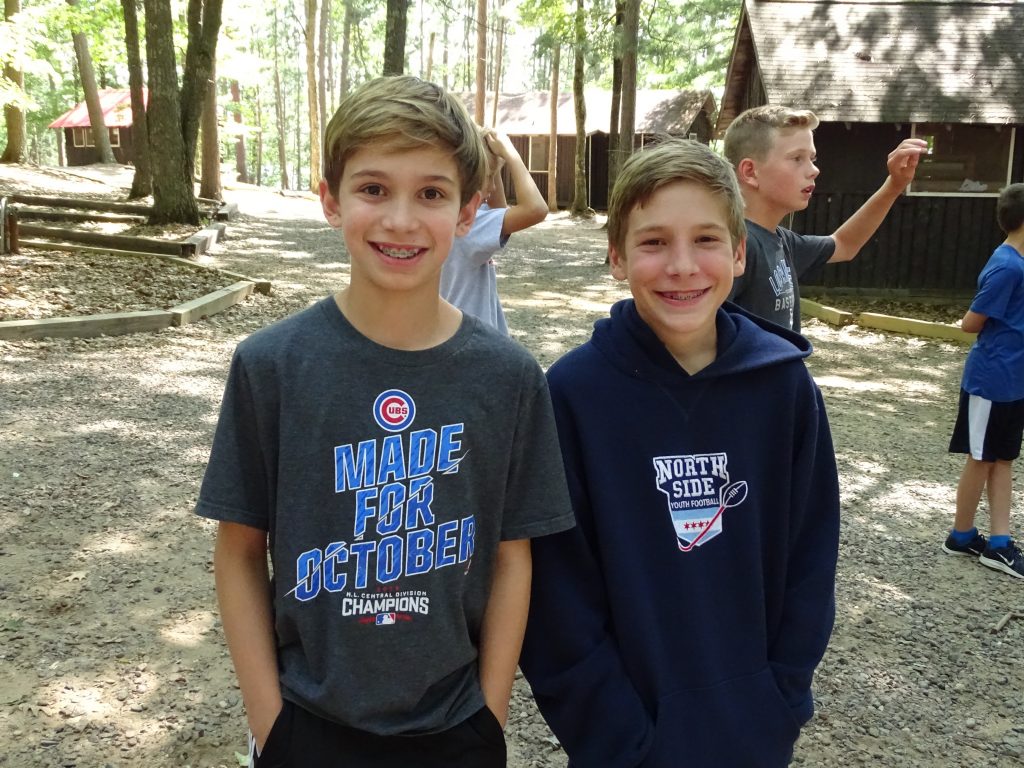 This session is always full of so much excitement and enthusiasm, and it's contagious. While we have a ton of returning campers, we are excited to greet the 44 first-year campers who arrived today. After our 3 week C session, which is largely older, veteran campers, we have to remember to make sure we explain everything really well. We know these ten days will just fly by! Don't forget, all of our photos from D session can be found on our Shutterfly site!