Today dawned cooler than yesterday but the sun shone all day. The beach wasn't quite as popular today with the cooler temperatures, but all of our other activities were hopping.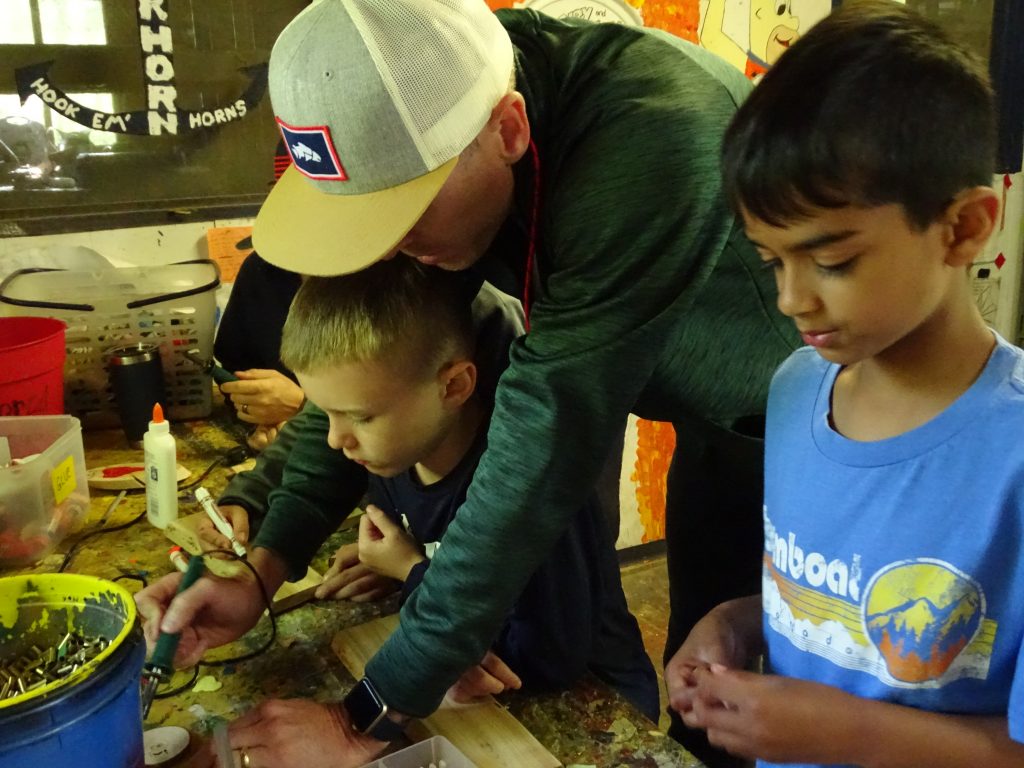 The craft shop stayed busy with dads and sons making some creative projects together. Riflery and archery were busy, as always! Sports and Games played basketball this morning and baseball this afternoon, but there were lots of impromptu Sprout Ball games on the golf green all day. It is a huge hit during Father Son camp.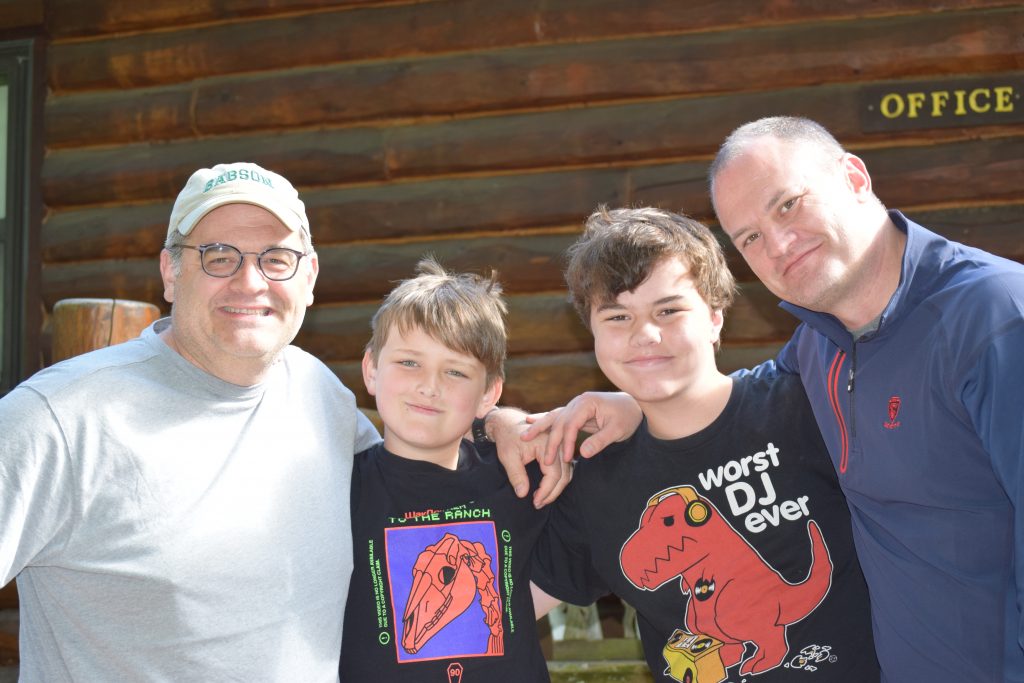 Breakfast this morning was pancakes and bacon, lunch was Italian subs, and dinner is chicken tenders and au gratin potatoes.Capture the Flag is on the schedule for after dinner, but we had some rain move in just before dinner, so we might not be able to make that happen.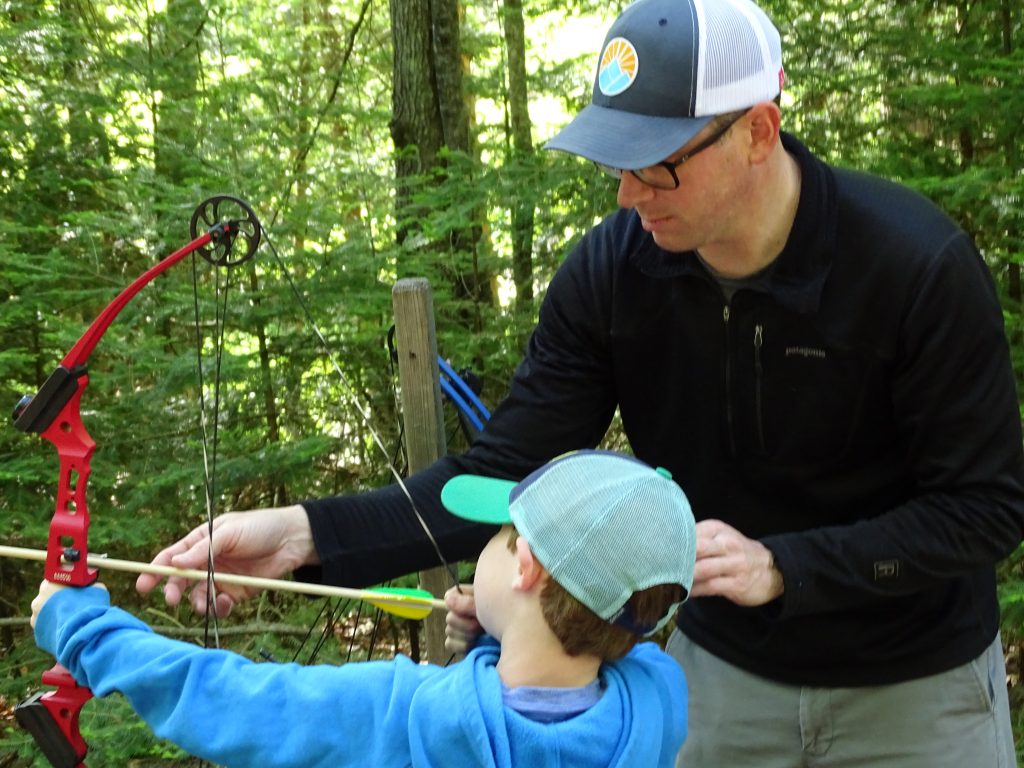 Our first campfire had to be in the lodge last night because of the rain, but that didn't stop the fun.  Tonight's campfire might have to be in the lodge as well. We are so lucky to have so many dads, sons, and counselors who are great entertainers. Rain after dinner is a bummer, but after a day of sunshine, we can't complain too much!