Life is not always perfect at Deerhorn. (Shocking, I know!) There are definitely difficult things to deal with, and obstacles to overcome, and hard choices to make. But when I look around camp on a day like today, I am reminded of the goodness that overflows here.  There are so many good things happening on a daily basis, I am proud to be a part of Deerhorn.
1. Our E session boys. They left this morning, and all raved to their parents about how much fun they had and they were already bargaining for longer next summer. We sent home 12 happy campers today, and a big part of that was our awesome E session koogee counselors, Rocco, Remy, & Jeff. They helped these boys have the time of their lives.
2. Our Pioneers. They wanted to do a service project for camp during this session, and because the Creed is so central to life at camp, they wanted that to be the focus of their project. There is an old scoreboard up at the soccer field (which used to be a baseball field). That scoreboard has been there for decades, unnoticed and untouched. Those boys made it their mission to repaint it with a reminder to us all to "Live the Creed."
3. Our campers. We have so many incredible kids here this session, as we have all summer. These boys are kind, and considerate, and so very fun to get to know on a daily basis. They do hilarious skits at the talent show and sing songs in koogee row. (See our Facebook page.)
4. Our Voyagers. They returned home today after an 8 day adventure in the Apostles.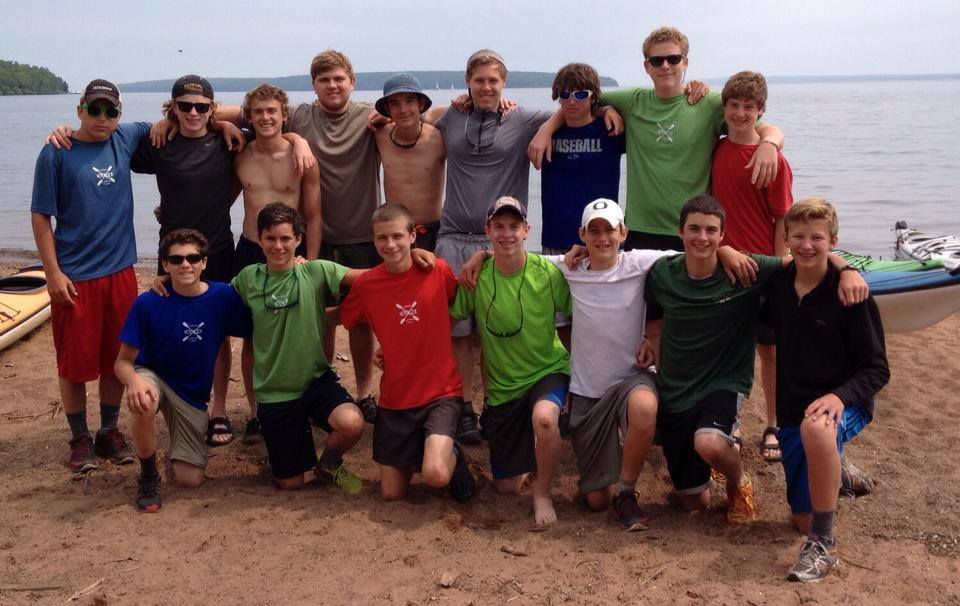 They had an amazing time, but they were sorely missed here. The reunion back at camp was something to behold. Our Pioneers and other 15 year olds were so excited to see them. Kids gathered around the bus to greet them as they got off. Campers left activities just to be the first to greet our Voyagers.  Boys leaped off of sailboats to swim in and hug their friends. They tackled each other to the ground, and ran across camp to literally jump into each other's arms. For those of you with teenage sons, it's hard to imagine the expression of such emotion among boys. But it happens here. It's so incredible, it's enough to make your heart burst.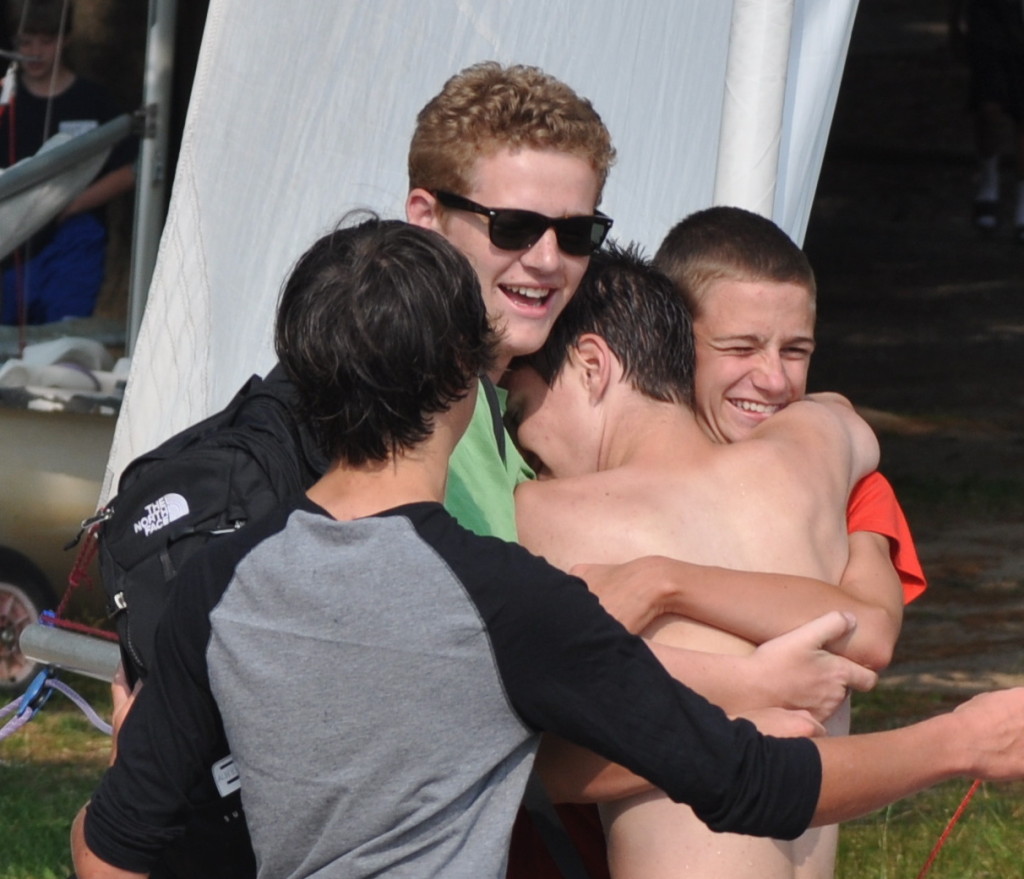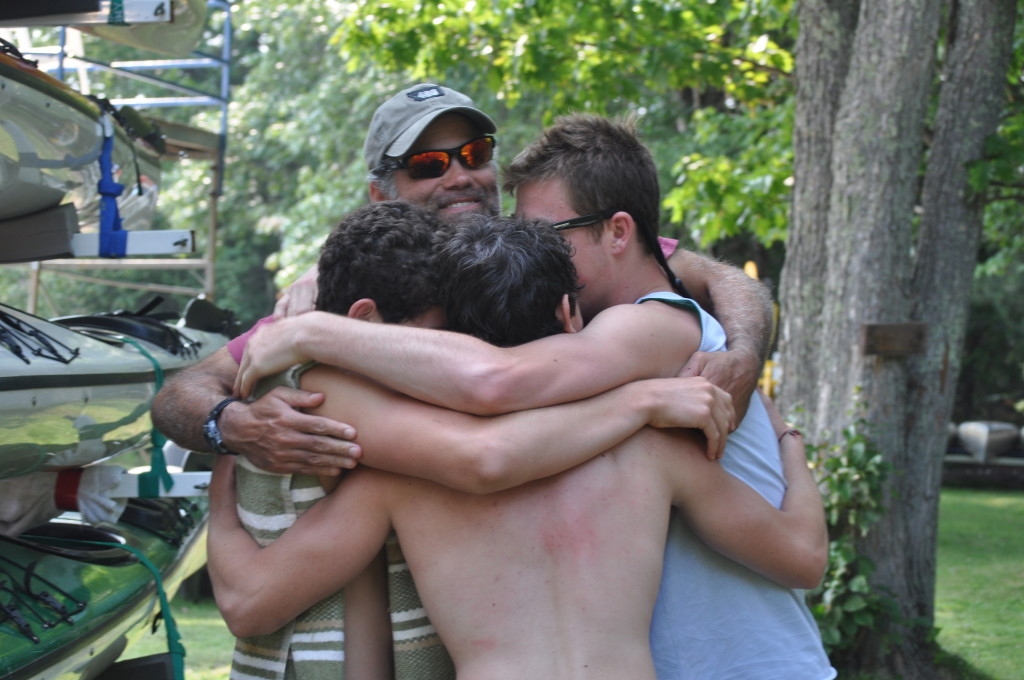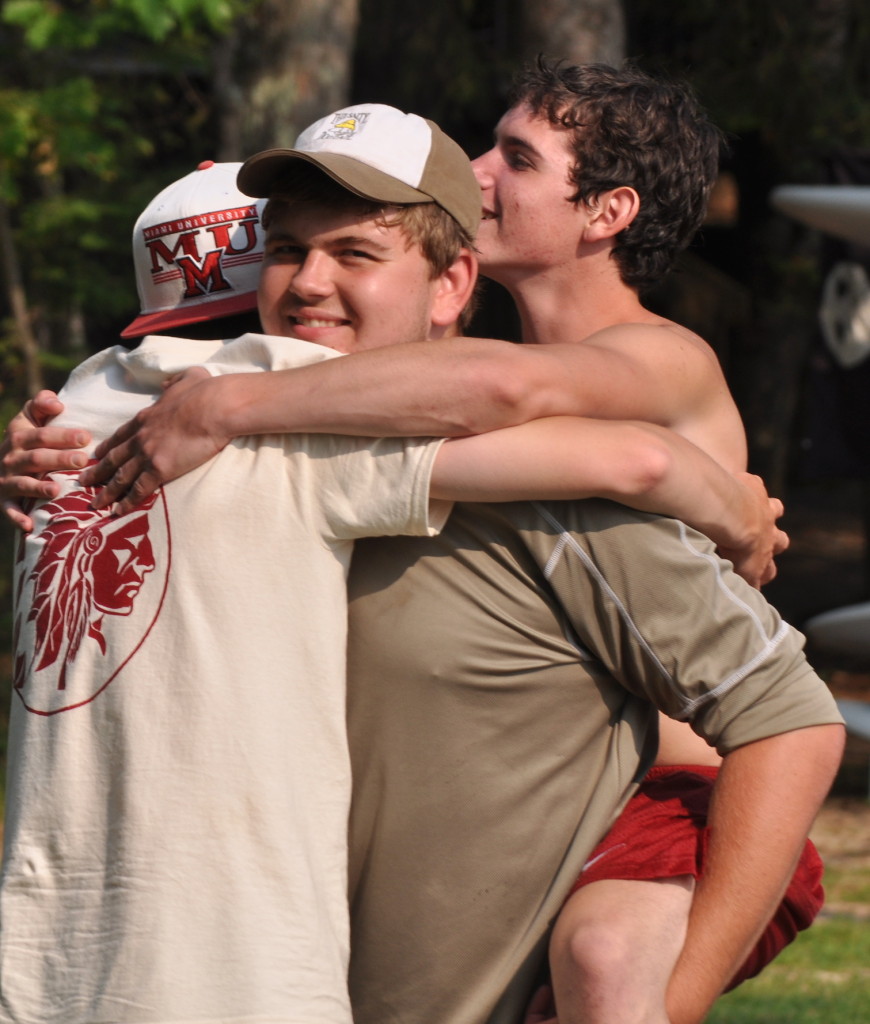 I write this blog because I want you, as parents, to understand the incredible gift you have given your son.  I want to show you how loved he is at camp, how deep the friendships run, how he will always have a home here. That's the incredible part of becoming part of the Deerhorn family.
We all enjoyed a perfect Northwoods day…warmth & sunshine, blue skies & breezes. We had blueberry scones for breakfast, chicken patties for lunch, and tacos for dinner. The excitement at dinner was impossible to dampen, as stories were told and told again of adventures in the Apostles, & younger boys listened with rapt attention, longing for the day they too can embark on such adventures. As a celebration of the Voyagers return, tonight after dinner was everyone's favorite game of Scalp.
We understand how much you miss your son and how excited you are to see him next week or in two weeks. We understand because our boys came back today. And we're so glad they're home.