The day dawned sunny and warm and we were able to enjoy at least half a day of regular activities before the rain came around 2:00. Kids swam, played on the beach, sailed, kayaked, and skied, enjoying the morning of perfect waterfront weather.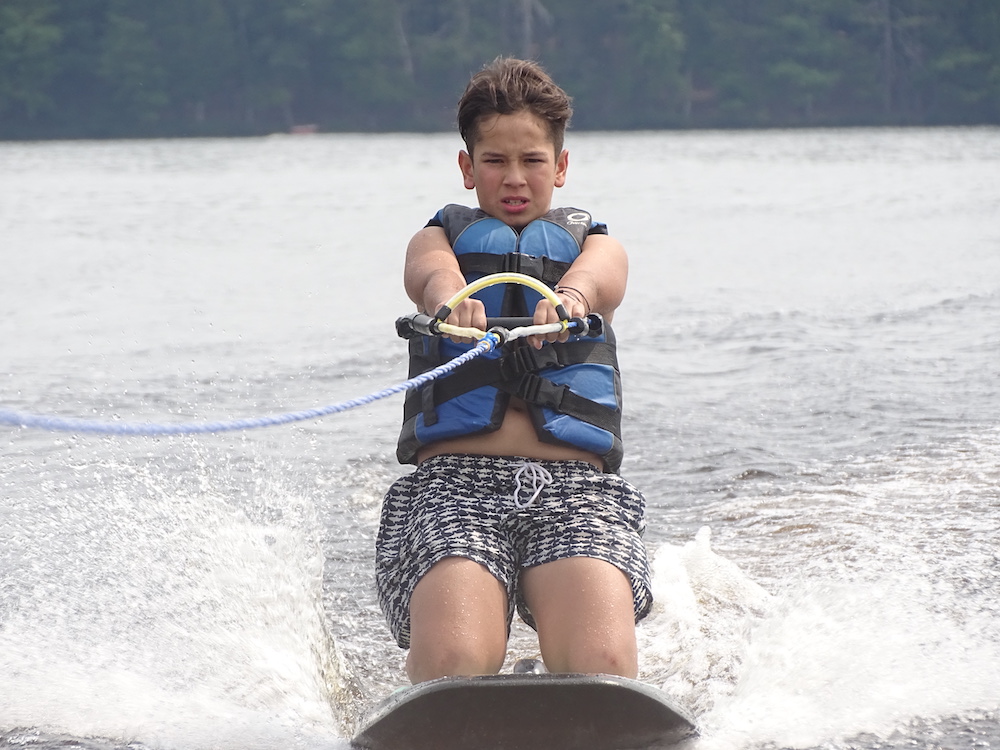 The Voyagers spent the first half of the afternoon food packing for their trip, which leaves Friday. Kids love food packing, because it makes the trip feel real, and is fun to see all of the food they will be eating for 8 days!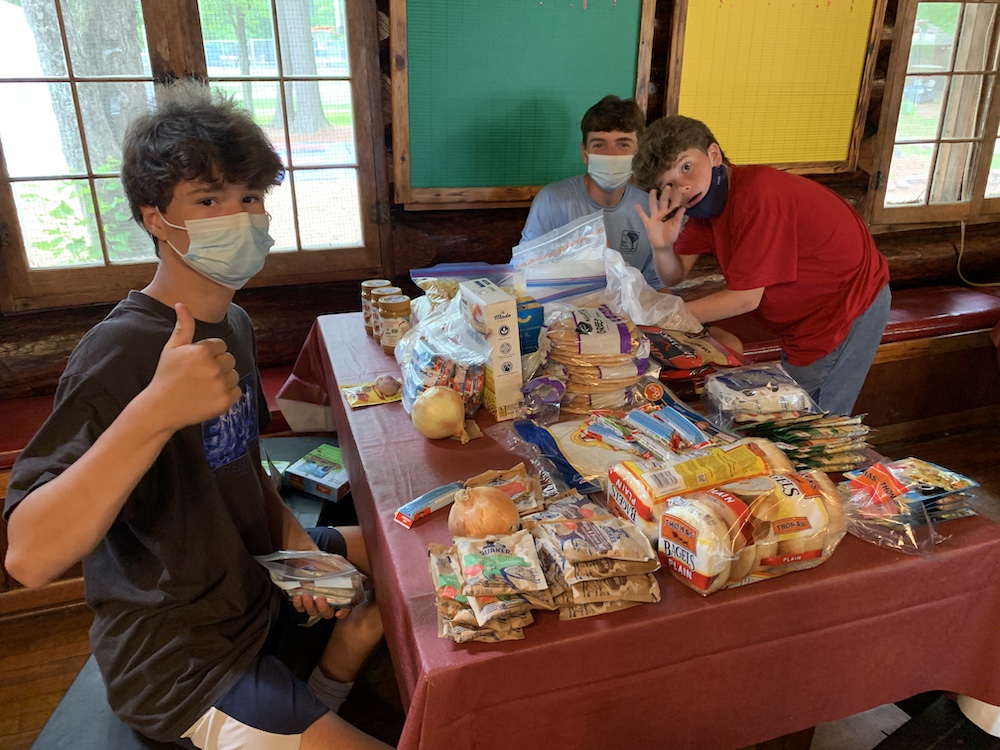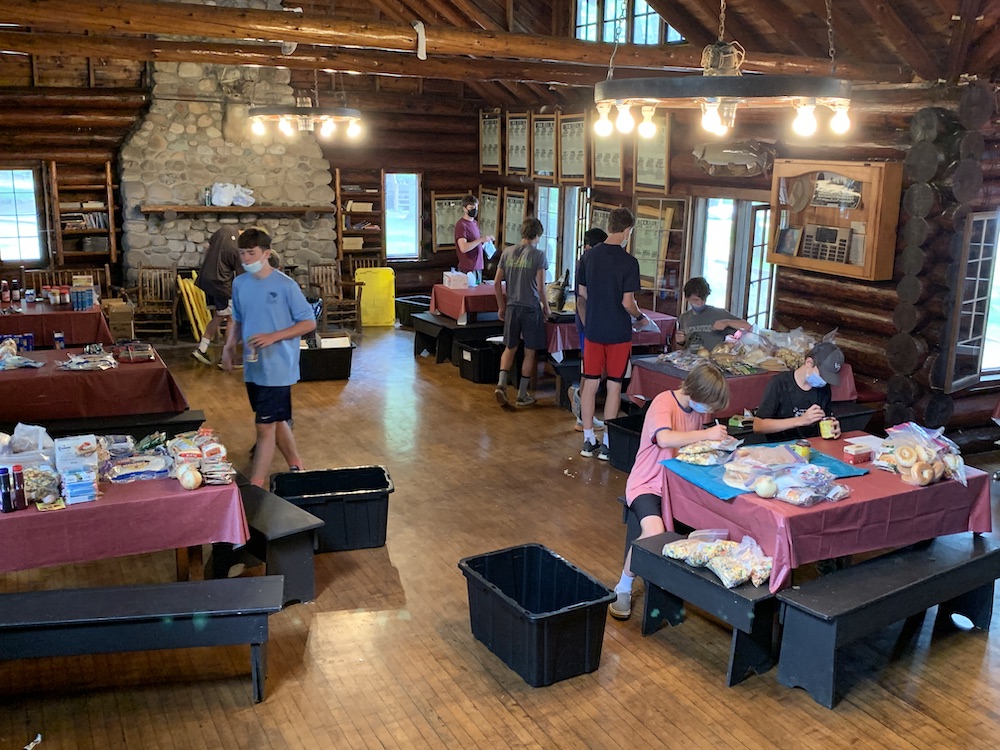 Our C7 kids left this morning, and judging by the size of the smiles on their faces, I think it's safe to say we have some new Deerhorn loyal fans! We loved having them and hope they stay longer next year! Sports and Games played a game today called Klepton, which is a camp favorite. It's one of the many games that you'll have to ask your camper about when they get home! They will be able to explain it way better than I could!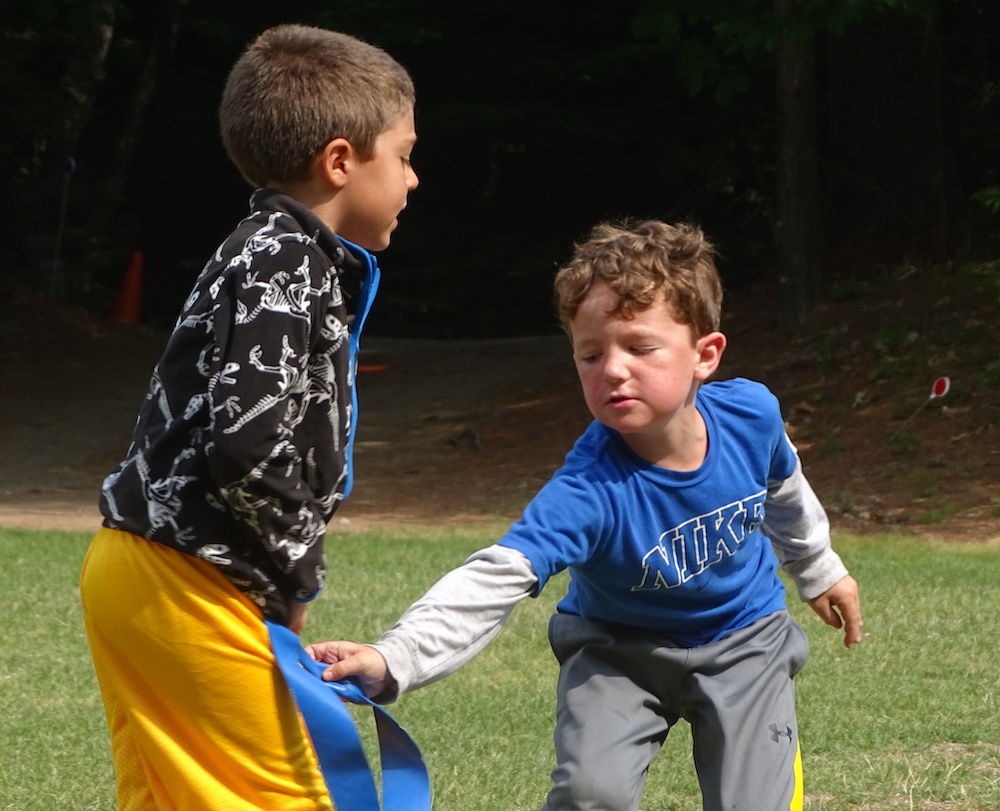 Once the rain started, most activities headed inside to play board games in Che's Lounge, or ping pong and other games in the hall. Each activity has a designated rainy day location. Breakfast was french toast sticks and bacon, and lunch was grilled cheese and tomato soup, a definite crowd favorite!