It's so fun when we announce that we're doing brother pictures and kids show up en masse. Not just real brothers and cousins, but groups of kids who consider themselves brothers through their friendship at Deerhorn. Boys who typically don't like having their picture taken show up to get one with their buddies. (Though there are also those to whom I have to say "Yes, you have to." 😉 )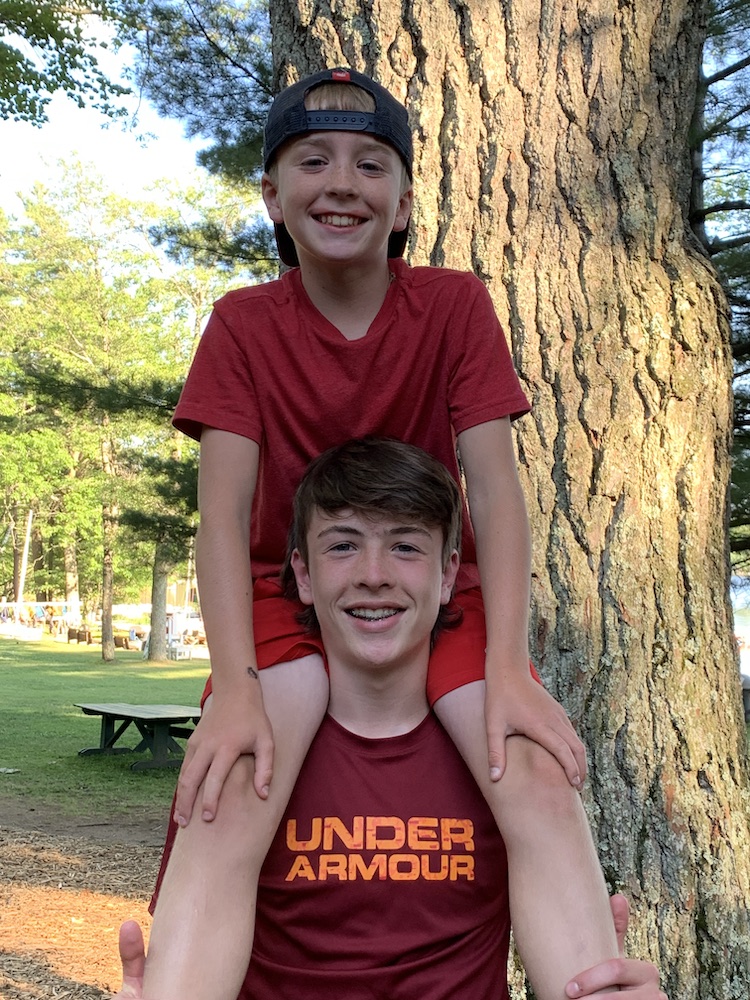 I love watching brothers interact at camp. We have a ton of brothers here sharing the C session experience, and it's so special to get to share Deerhorn with your brother. I speak from experience, having spent 6 years on staff with mine. There's nothing better!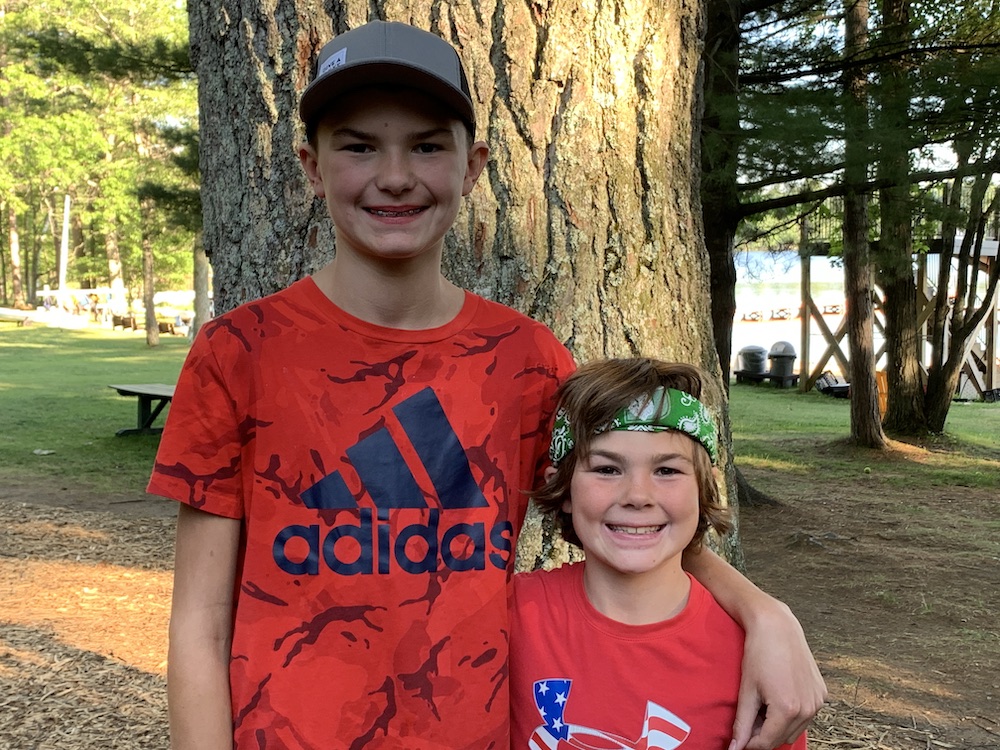 One of my favorite parts is watching the older brothers watch out for the littles, comforting them if they're homesick, encouraging them when they're frustrated. It's really magical to watch. These are some great big brothers!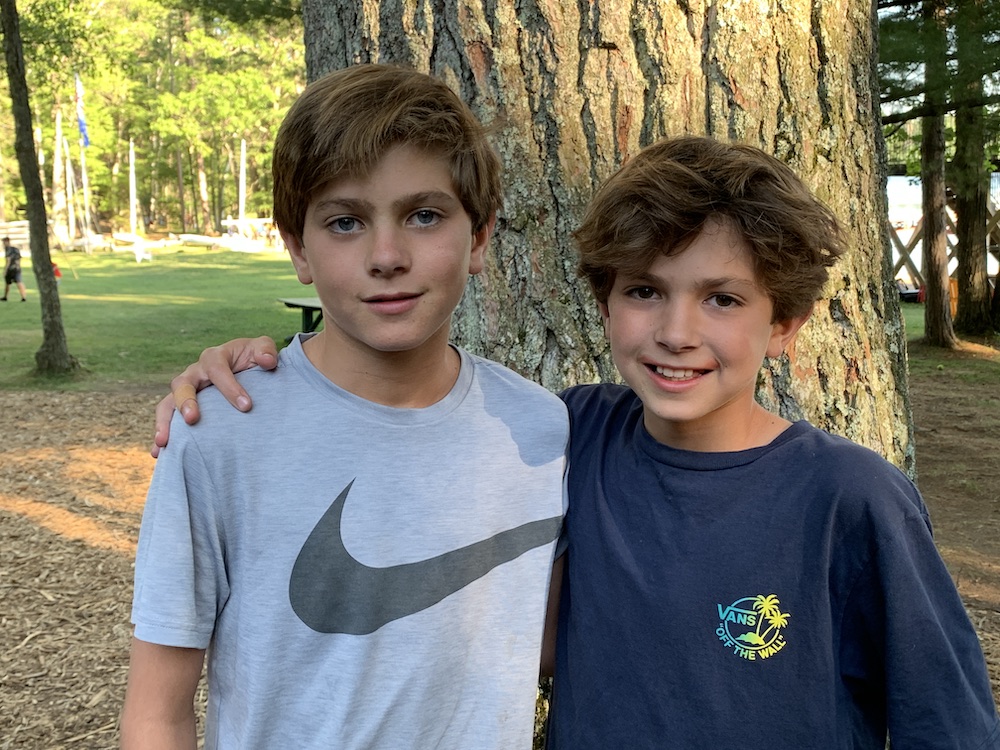 Breakfast was scrambled eggs, sausage, and potatoes. Lunch was chicken gyros and homemade hummus. Dinner was chicken stir fry and egg rolls. After yesterday's rain, today's weather was a perfect 75 and sunny. Voyagers spent the day loading the kayaks and packing their stuff. They leave bright and early tomorrow at 7am!