Sundays bring a welcome change in routine each week. We all get really excited to sleep in an extra hour and have breakfast at 9. This morning it was scrambled eggs, bacon, and potatoes. Kids get to enjoy some free time on Sunday mornings, and some choose to play street hockey on the Skeeter, or ultimate frisbee on the soccer field. Alvaro gave a Words of Wisdom talk in the lodge at noon about the earthquake in Mexico last year and how everyone came together to help each other. He talked about how we should all be helping each other just like that all the time, not just in times of crisis.

Lunch was roast beef sandwiches and tater tots. After rest hour, it was time for Pugawaggan, today's big team event. The teams travel all over camp together, challenging other teams in different events. It culminates in each leader paddling a half canoe down to the campfire ring. The first leader to arrive lights the campfire and wins the event. Kids had a great time this afternoon, but I have no doubt they are all exhausted from all of the running! Navajo came out victorious, followed by the Chippewa, Apache, and Iroquois. It was a great day of team competition!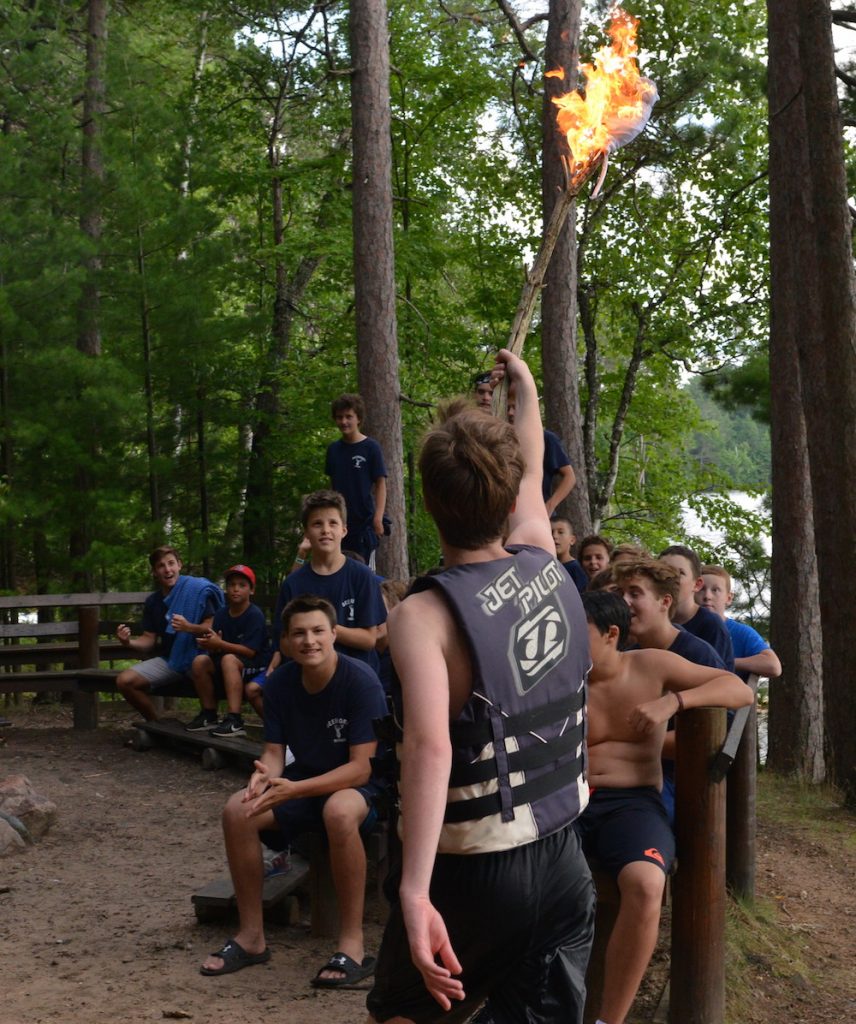 Tonight's dinner is a cook out on the beach, followed by koogee time. We'll end this Sunday with another amazing Deerhorn campfire!