Sundays are a little different at Camp Deerhorn. We are always excited to get to sleep in an extra hour and have breakfast at 9. (french toast and ham) After breakfast today, teams met for team meetings to prepare for this afternoon's big Sunday event. Spencer Ellerbusch gave the Words of Wisdom in the lodge at noon about the importance of the line of the Creed, "To be kind, because manliness requires kindness."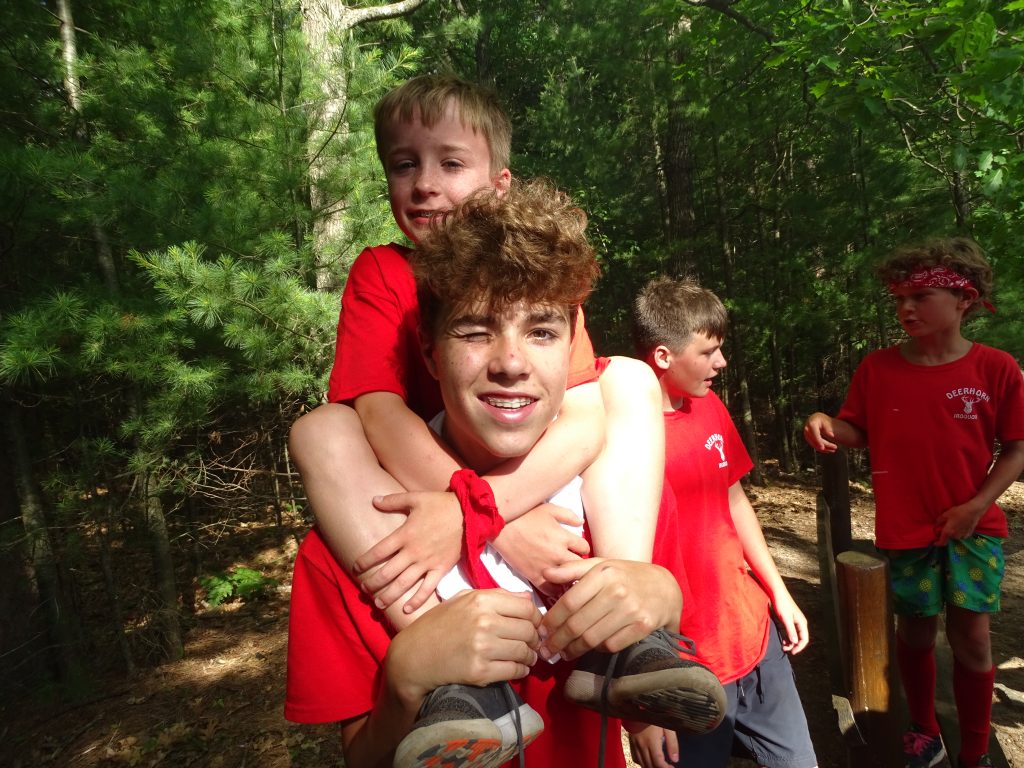 After chicken caesar wraps for lunch, it was time for rest hour and the excitement built for the Sunday event. Today was a big one. It was invented a few years ago by our creative Special Events counselors, and it's called Pugawaggan. Whether or not I spelled that right is up for debate. The team leaders draft which activities their team is going to defend from the other three teams, including sailing, tennis, basketball, Scalp, and many more. It's one big relay race and the winner is the one who paddles his half canoe to the ski dock and lights the fire at the campfire ring.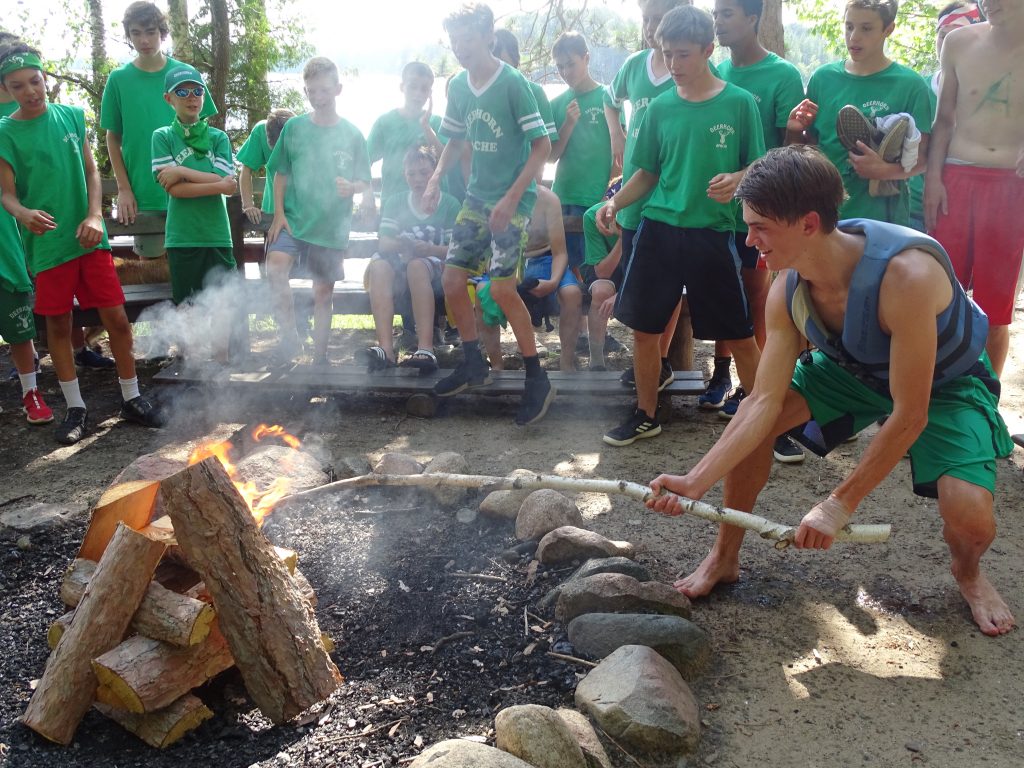 Today's winner was Ryan Kennedy and his Apache. Second place went to Navajo, third to Iroquois, and 4th to Chippewa. The event ended later than usual, so photos may not be shared until tomorrow, as they will take awhile to upload. After a picnic supper on the beach, kids gathered for some koogee time before ending the day with another great Deerhorn campfire.