Hold on tight! It's going to be a wild ride…D session has begun, and we have no doubt that it will fly by in a flash of craziness, enthusiasm, questions, and excitement! We are back to capacity for D session, which means we have 142 boys, and more than a third of them are joining us for their summer!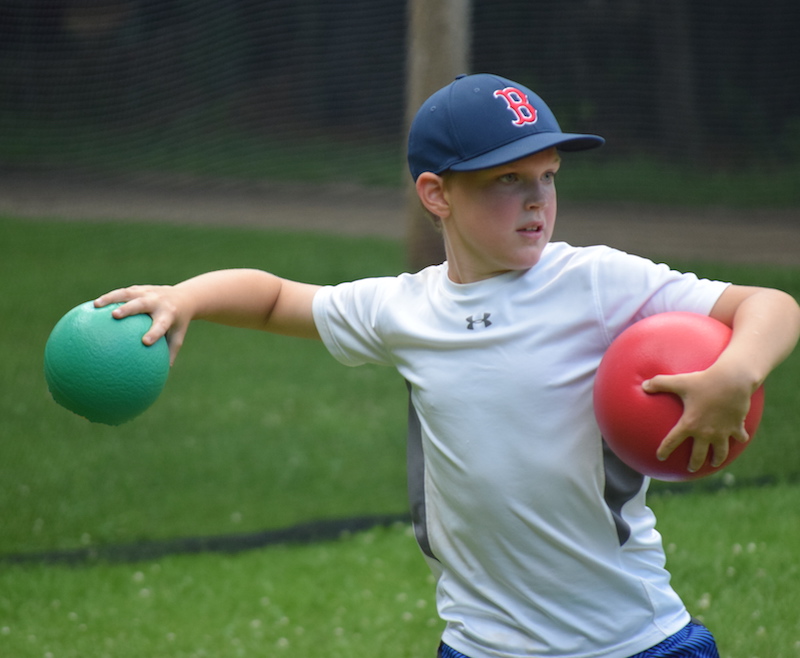 We had 21 boys stay over from C session, and they had a great time at the waterpark yesterday. We had coffee cake for breakfast and kids were divided into temporary activity groups for the day.  They did activities like hockey, sprout ball, tennis, and archery.  We had a lot of kids who came by car today and after they got tours and settled into their koogee, they joined in the activities.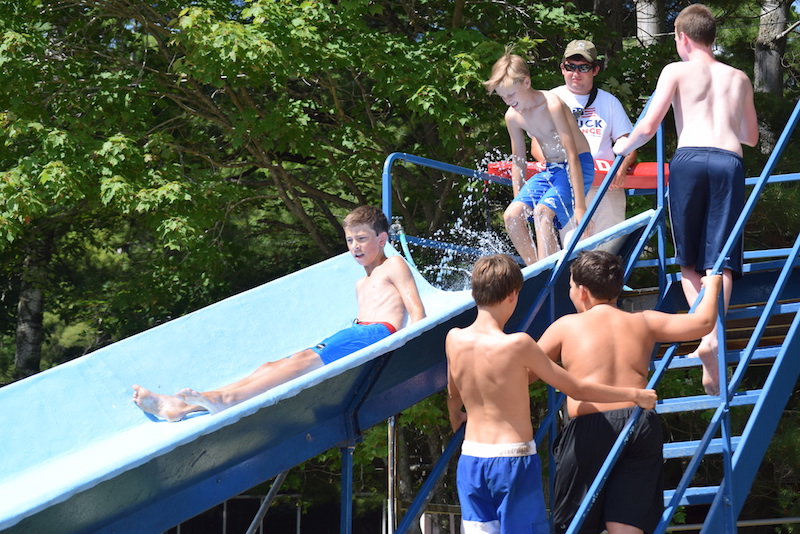 Lunch was cold cut sandwiches, and after a brief rest hour, kids who just arrived took their swim tests and then did two more activities until the buses arrived at 3:15.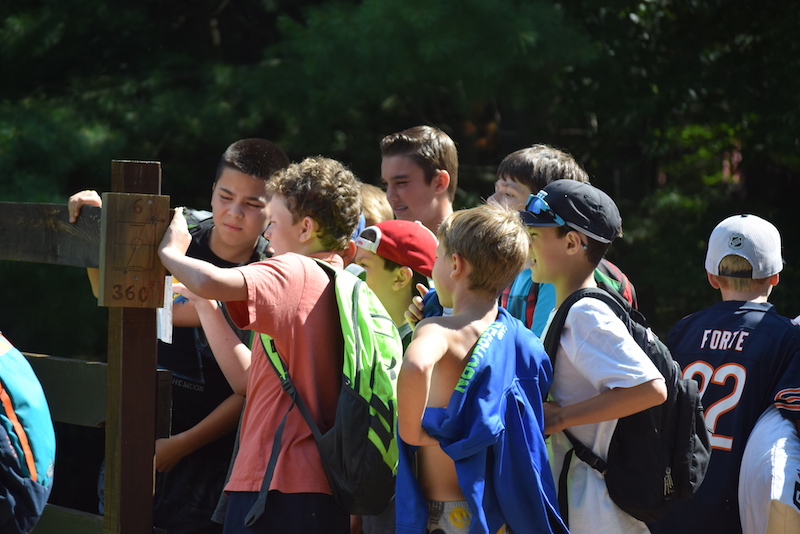 Whew! It's great to have camp full again, but there was a LOT of baggage to unload and move into koogees!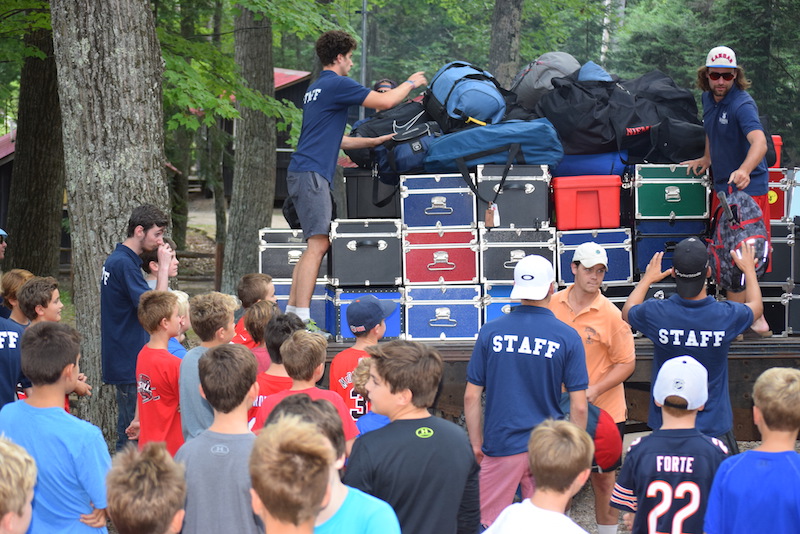 After kids got moved into their koogees, they took their swim tests and then hung out with friends until 5:00, when we had a meeting in the lodge to introduce the staff.  We had spaghetti and meatballs for dinner, with chocolate chip cookies for dessert, and after dinner kids played Capture the Flag! All photos from this session will be posted on our Shutterfly site, and you can keep up with happenings on our Facebook page as well.  It's been a busy day here at camp, but we are looking forward to a great session!