This is it, the saddest day of the summer. You would think it would come at the end of D session, which is our last camper session of the summer. But it comes today, at the end of C, because all of our Voyagers are going home.  Together, the 14 of them have spent 89 summers at Deerhorn. That is pretty incredible.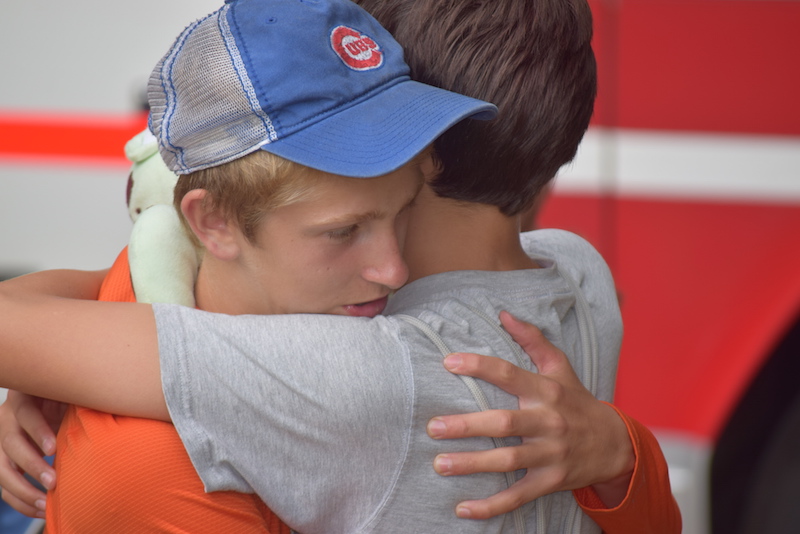 And so the time has come to say goodbye…four of them will come back next year as the leaders of the camp teams, but we hope that the rest of them make time in their summer to come back as assistant counselors, because camp is a better place when they are here. But it is a sad day at the end of C, because many of these kids are older, and understand how precious time at camp is, and are grateful for every moment.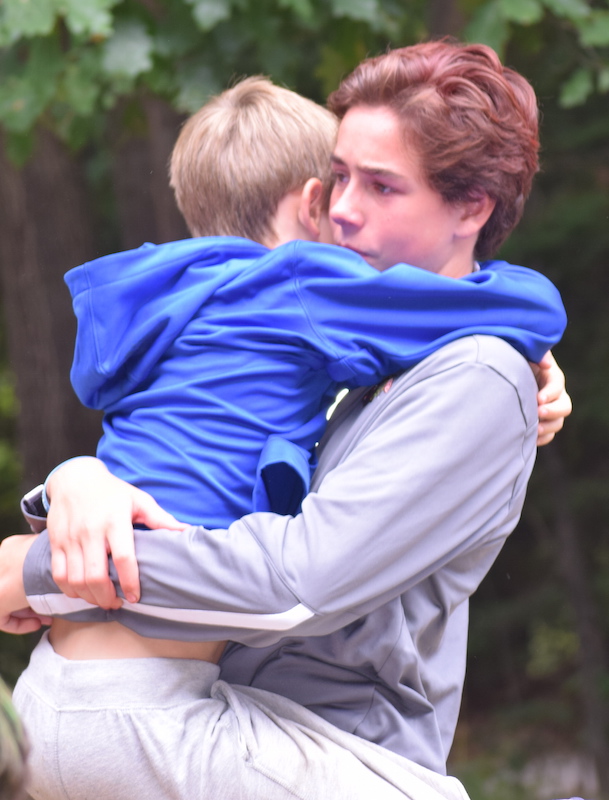 And for most of these Voyagers, this is their last summer as a camper.  It is incredible to watch teenage boys let the tears flow freely.  This is a safe place, where you can wear your heart on your sleeve and tell your friends you love them and cry openly in front of them without fear of ridicule, because everyone else is crying too.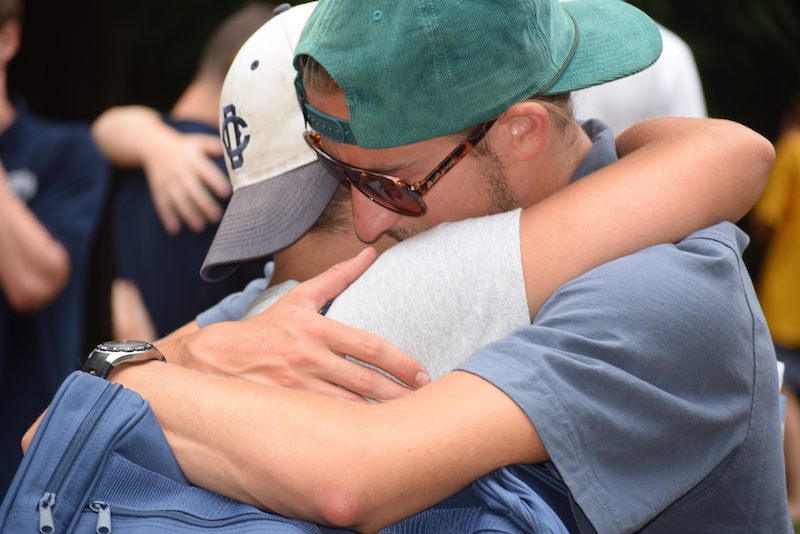 Watching older campers give big hugs to the little guys who look up to them…watching staff hug campers of all ages, crying to see them leave…brothers, cousins, friends.   This safe place is the gift you've given your son, a place that allows him to grow, to love, to learn that manliness really does require kindness.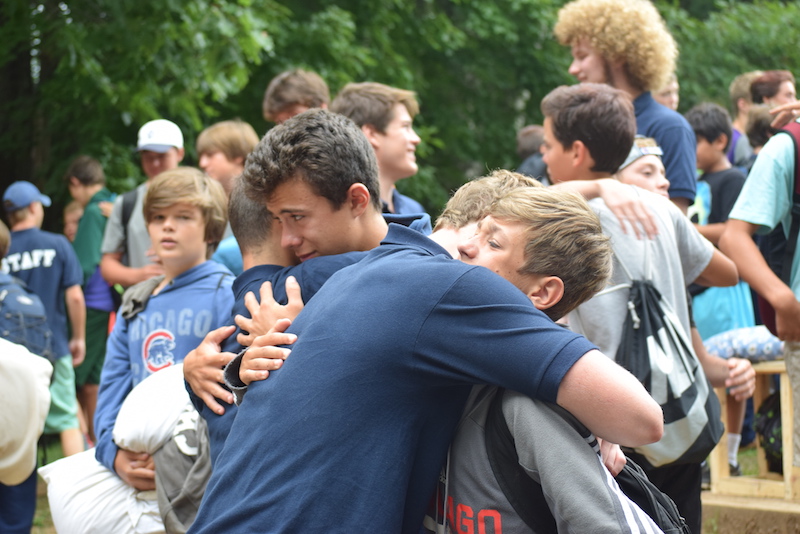 And so our D session ended with our awards breakfast this morning, and the buses left around 10:45am.  Lots of awards were passed out this morning, including tennis tournament trophies, which went to Ryder Broadbridge for juniors and Tate Phillips for seniors. Our pickle ball tournament winners were Max Tunnicliffe and Diego Banos, and our chess champions were Eli Eltermann and Eli Davis.  Rifle Sharpshooter awards went to Emmett Nomellini for juniors, Brendan Warshauer for intermediates, and George Landsberg for seniors.  Deerhorn Spirit awards were given to Will Wilson for juniors, Kitchel Snow for intermediates, and Parker Frautschi for seniors. Outstanding Camper trophies went to Graham Garrigan for juniors, Marcus Buccellato for intermediates, and Henry McQueen for seniors.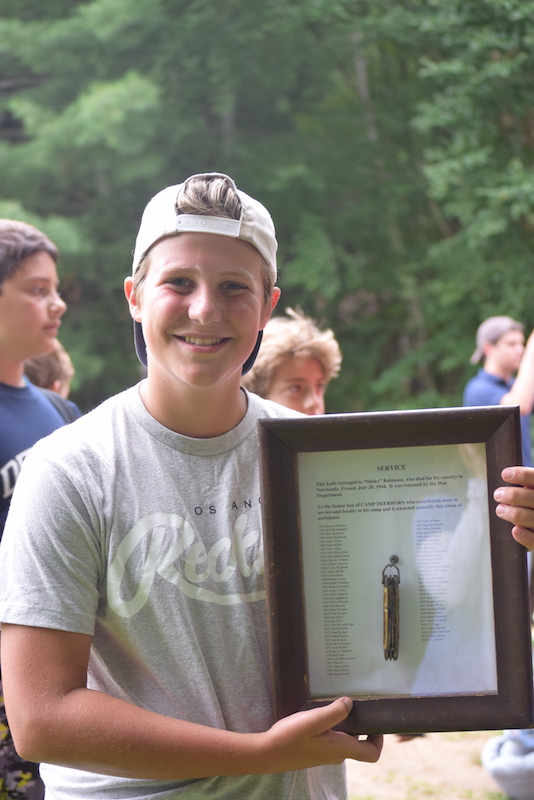 We also gave two bigger awards, which are for the whole summer, including the Dr. Don Memorial Horsemanship Award, which went to Parker Frautschi.  And TJ Farrell was given the Robinson Knife award, which is the highest honor any camper can receive, and is given to the camper who has shown the most service and dedication to Camp Deerhorn.  His brother, Ryan, gave the speech, which left us all in tears.  Team totals can be found on our Team Competition page.  Speeches from our awards breakfast can be found on our Facebook page.  Many thanks to all of you parents for sharing your sons with us for the past 3, 5, or 7 weeks.  We loved having them and miss them already!