It's always a very exciting day when the teams are drafted and announced. Our third activity period of the day was shortened just a little so we had time to announce teams, pass out shirts, and get team pictures.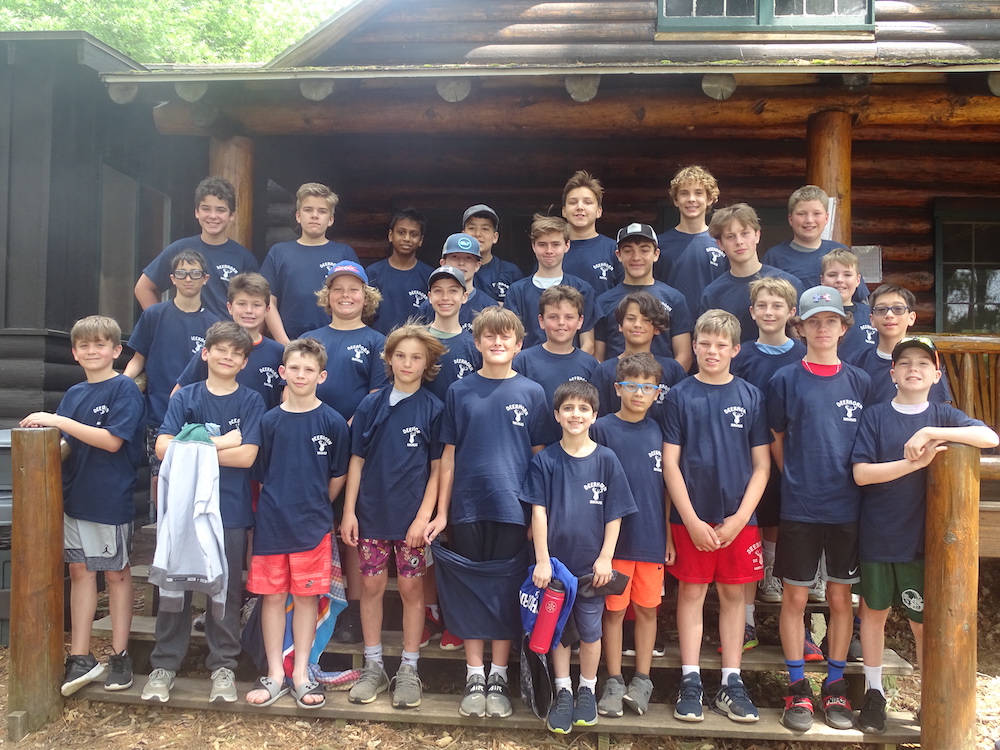 Breakfast this morning was ham and cheese croissants and lunch was a huge taco bar spread…both big winners in our camp crowd! They've been calling for storms today, but the rain held off all day until our third activity period of the afternoon, when kids moved inside with their group. It started raining around 4:00, but really poured  at dinner time. Storms were done by 7pm, and we are grateful that we missed the worst of it, no hail or strong winds.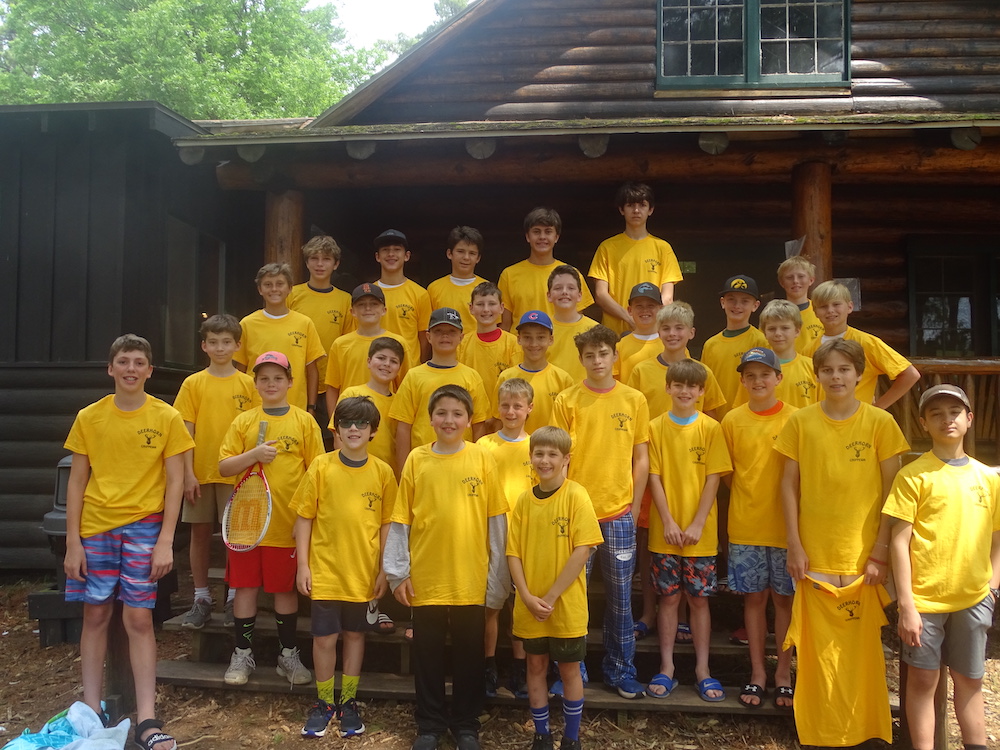 Dinner was philly cheesesteaks (delish!) and tater tots, with apple turnovers for dessert. The first night of team competition is usually Braveheart, where each team player has two flags and is trying to pull the flags of the other three teams before their own is pulled and they are out. The fields are soaked, so team comp moved inside for floor hockey, gaga ball, and rafterball. Braveheart will have to wait until tomorrow night.