One of the lines of the Deerhorn Creed says "To be a regular fellow, a pal to other campers, a friend in manner and deed…"  It was so great walking around camp today and seeing so many kids being "regular fellows." Almost half the kids who are here right now are at Deerhorn for the first time, and yet they have caught on quickly to "living the Creed."  They see how we treat people at Deerhorn and they pass on the kindness that is shown to them.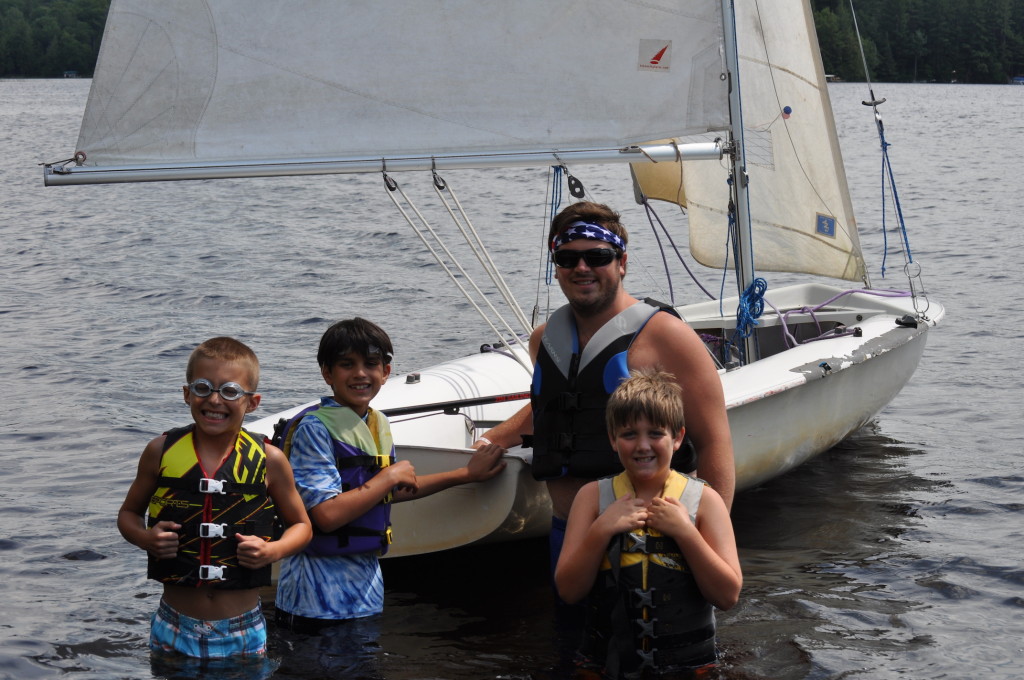 Today after lunch we had a meeting to go over all the expectations for campers.  As to be expected, in a meeting about rules, kids grew antsy pretty quickly and some were talking and restless.  But at the end, when the Deerhorn Creed was read to them, a hush fell over the room and kids listened and were quiet.  It was a really cool thing to watch.  They understand. The Creed is not just words on paper, it's the atmosphere that permeates a summer at camp.  This is how we treat people at Deerhorn.
We were blessed with another beautiful day of sunshine and breezes off the lake.  Sailing took advantage of the winds this afternoon to head out on the 420, the Sunfish, and the Hobie Cat.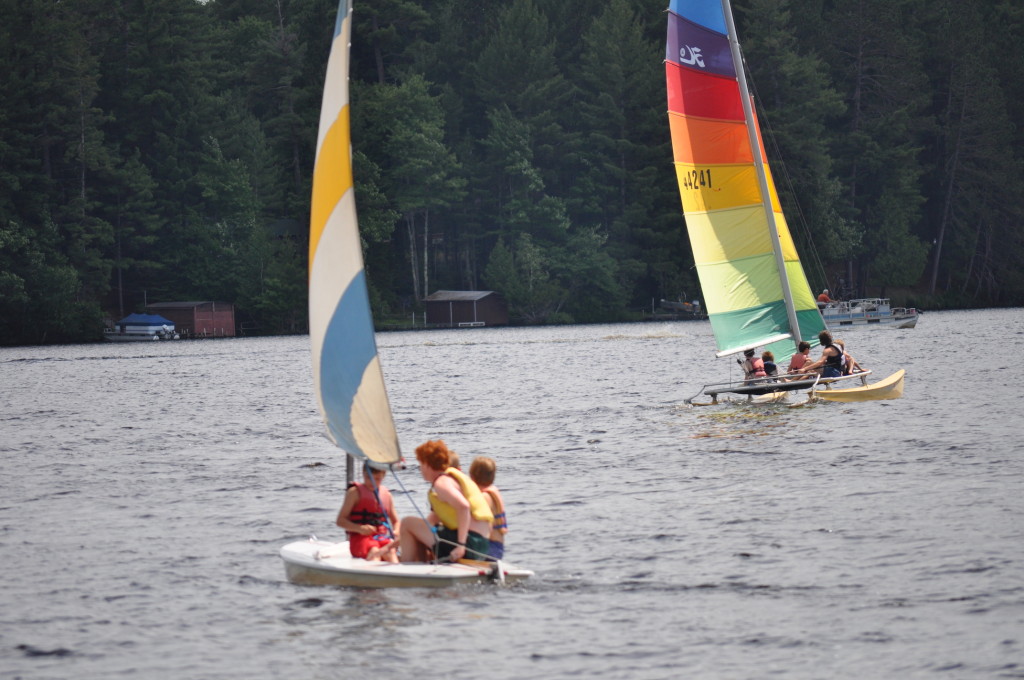 Kids spent the first part of each activity session going over rules and requirements, then they got right into activities.  There was a long line at the store at G-Swim to buy Deerhorn clothing, and everywhere you looked, kids ran to activities to not waste any time!  Breakfast this morning was scrambled eggs and toast, lunch was sloppy joes, and dinner was chicken tenders.  There were lots of horseback rides around the ring and trips down the waterslide. Just another day in paradise.  Photos from activities can be found on our Shutterfly site.