Koogee pictures are so fun…it's always a little like wrangling cats, trying to get all of them at the koogee at the same time…trying to get them to cooperate and all get in the photo.
But I always love how they turn out because you get to see personalities come through…and you get to see how friendships are formed during such a short time at camp. Kids love simply hanging out in their koogees, talking, giggling, sharing stories.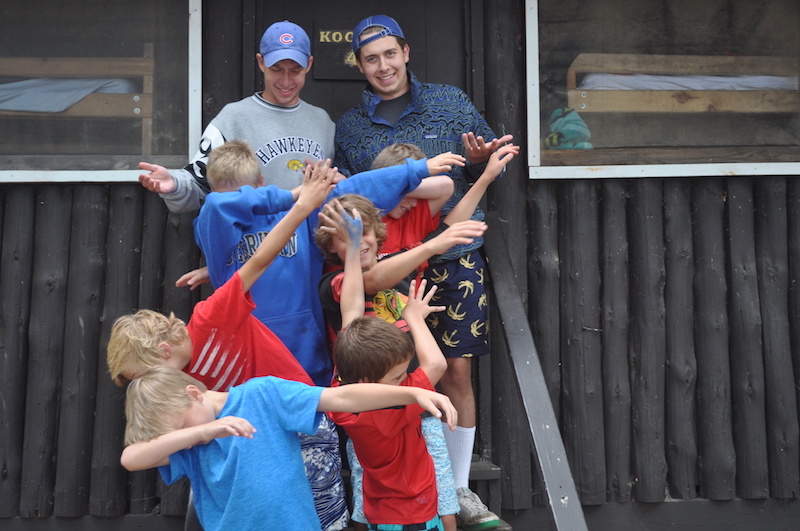 Today's weather definitely took a turn on the cooler side, and though we had a few drizzly showers this afternoon, activities continued uninterrupted.  We welcomed the cooler weather, especially for horseback riding.  Tomorrow the sun is supposed to shine once again!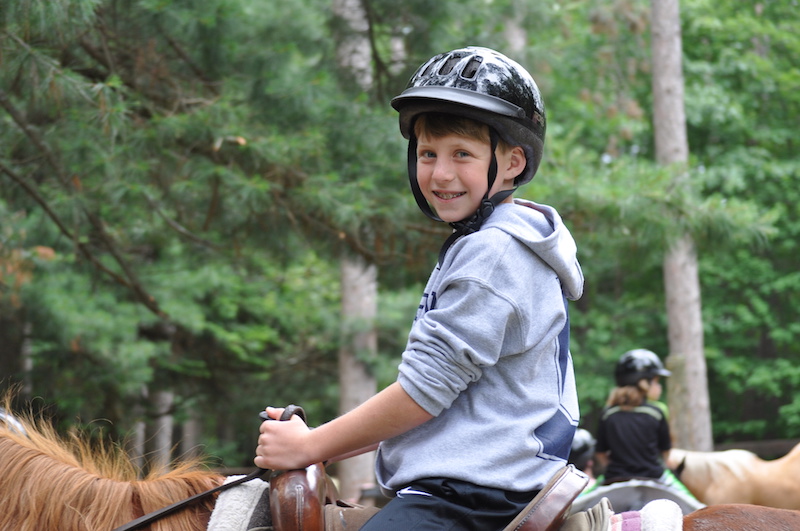 Breakfast was donuts, lunch was chicken patties, and dinner was tortellini.  Sports and Games played Sprout Ball up on the baseball field, which every camper loves.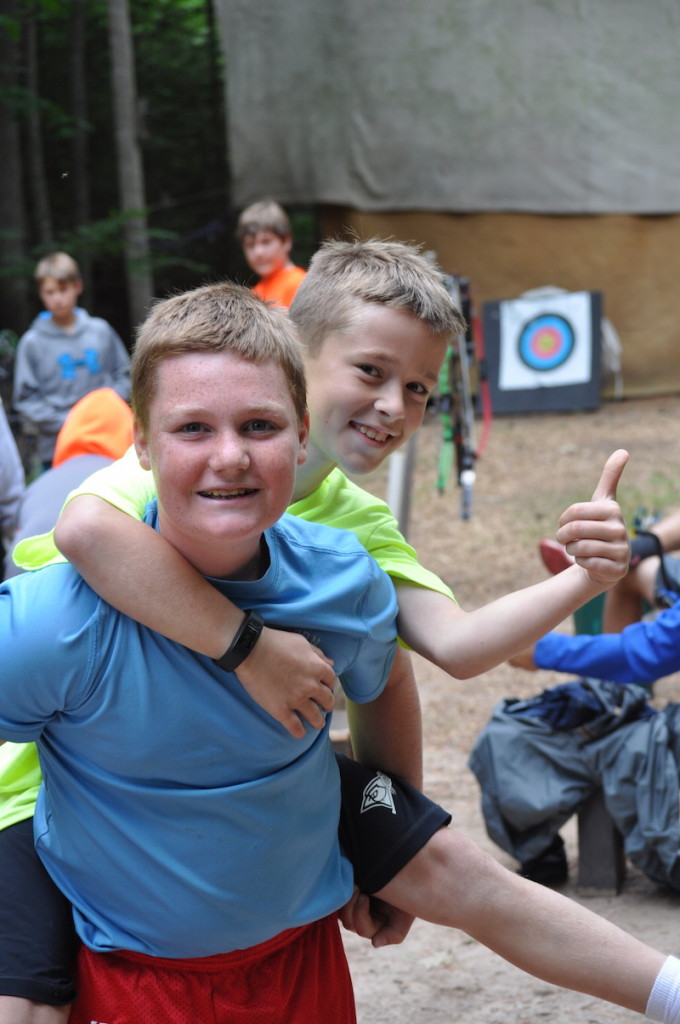 The evening activity was team competition, including koogee ball & flag football.  The store continues to be crazy busy every day, as kids want to stock up on team colored gear.  And as you can see in several photos, the new blue sweatshirt is quite the hit!  We had a letter day at dinner tonight, so those letters will be mailed out tomorrow…Once we get actual addresses on several of them. 😉