Today was a big day at Camp Deerhorn…lots of exciting things happening. Our Pathfinders left this morning around 7:30am. We are glad that we were able to pull off a trip for them this summer, since they missed last year, but it sure has been a whirlwind two days getting them ready! We can't wait to hear all about their adventure.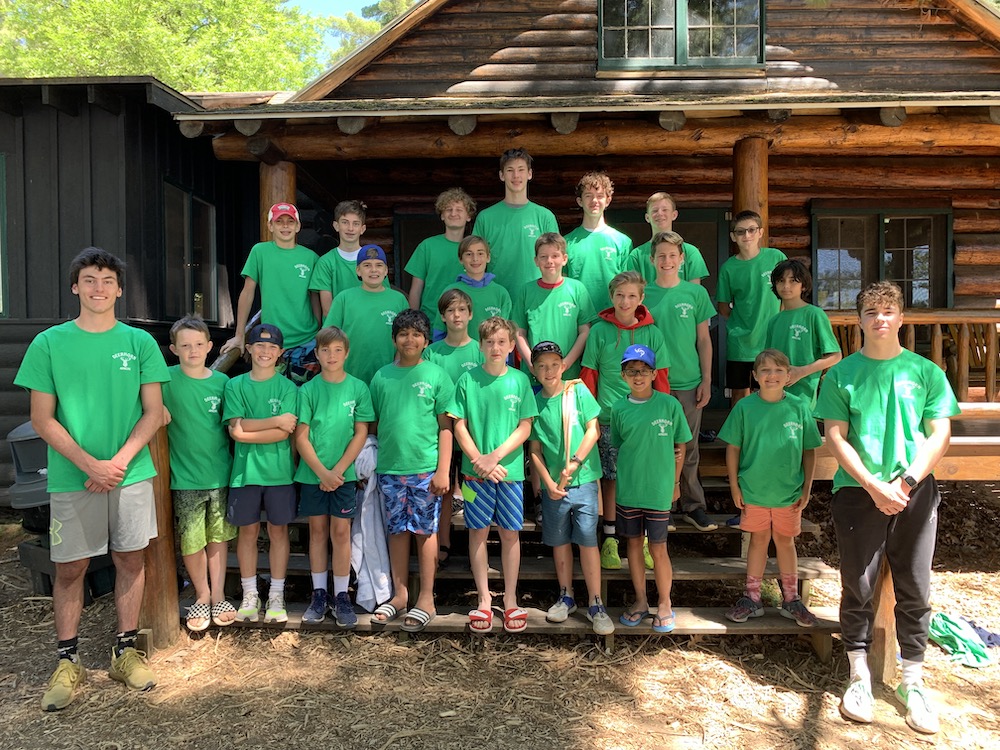 Today was also a big day at camp because the Leaders drafted teams last night, and we announced them before lunch today. Kids were SO excited to find out what teams they were on. Even though we woke up to 42 degrees this morning, it warmed to a perfect 75 by lunch. Sports and Games played slip n slide kickball on the soccer field…always a favorite!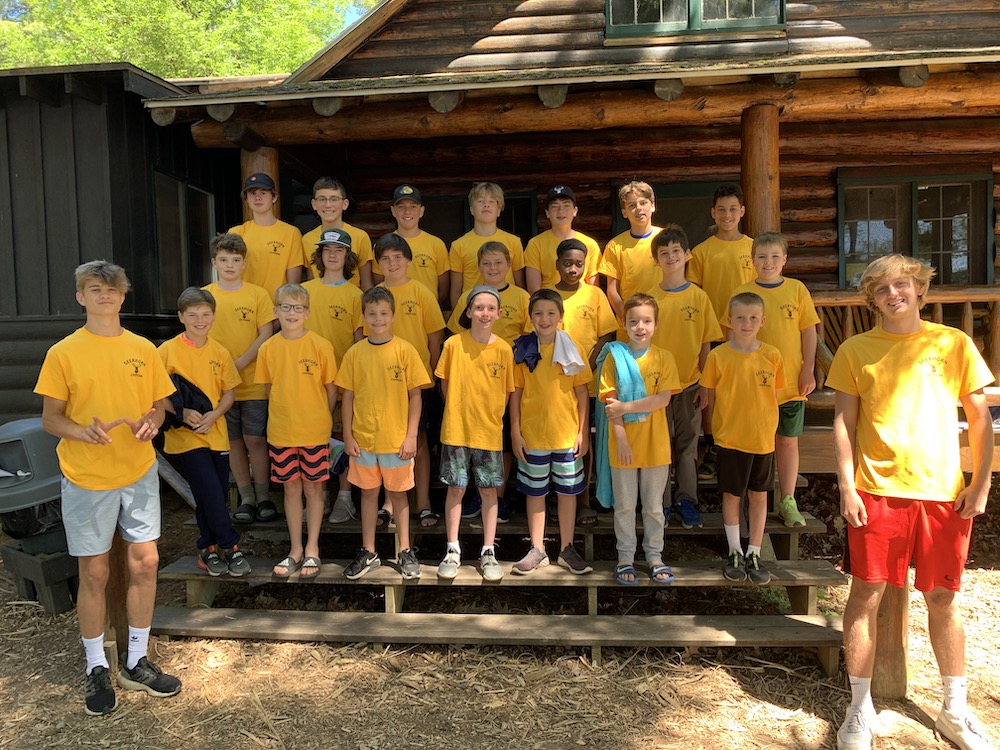 Breakfast this morning was make-your-own breakfast burritos. Lunch was chicken patties and potato wedges, and dinner was a big hit with spaghetti with meat sauce, caesar salad, and homemade bread. Yum!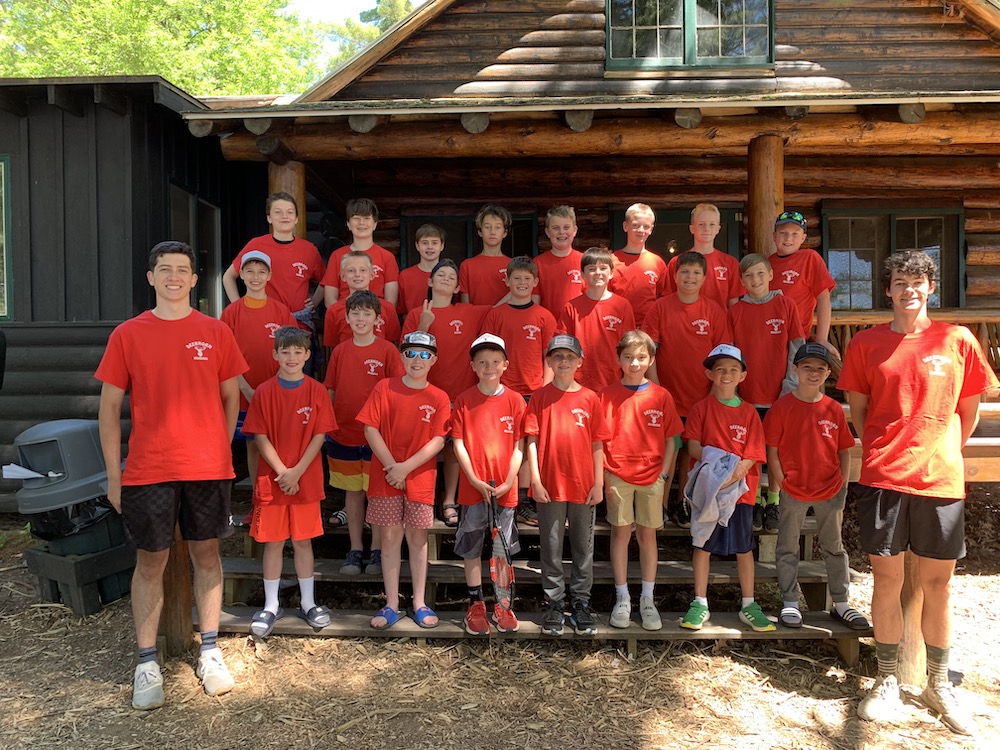 Since it's the first night of team competition, after dinner it was time for everyone's favorite camp game. We used to call it Scalp, but we changed the name this summer to Braveheart. (We called it Flags during Father Son camp, because we hadn't decided on a new name yet!) Since more than half the kids are new this year, they won't know the game as anything other than Braveheart! Everyone has two shirts tucked into their shorts that serve as flags. Every team is trying to pull the other teams' flags before their own gets pulled and they're out! Last team standing wins. Wild excitement in the dining room when that is announced!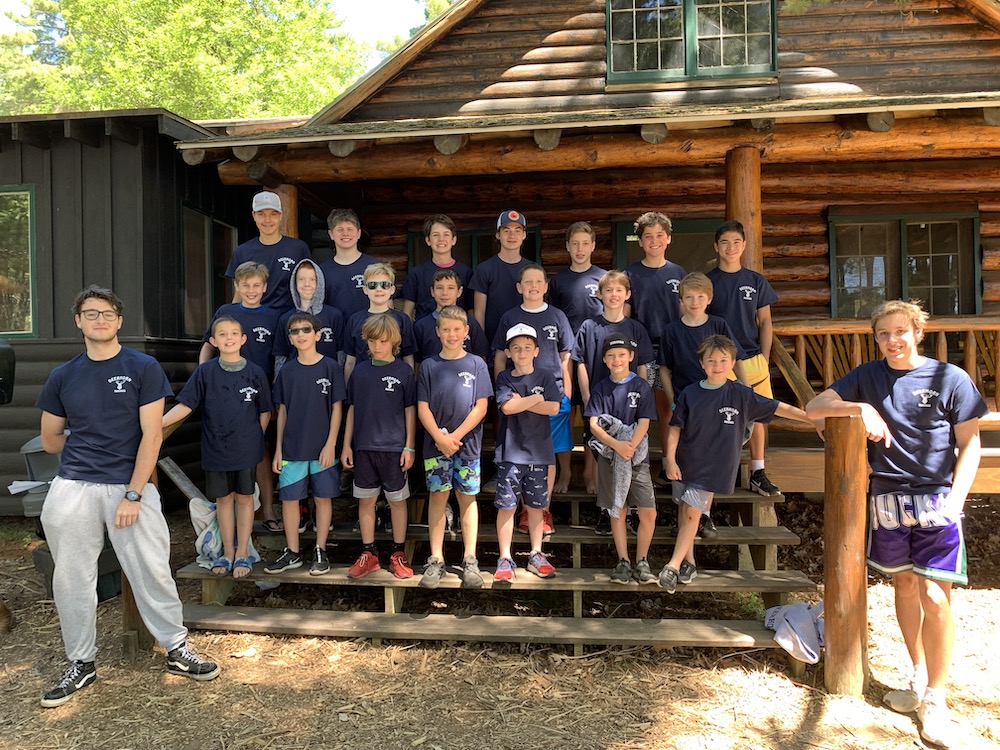 All of the A session carried over into the store the past two days. Both days had long lines of kids, excited to buy Deerhorn gear, and we barely got through everyone before first call went for dinner! Clothing is flying off the shelves. It's so great to see so much excitement at Deerhorn!