It was another hot one up at the 'Horn today! Blue skies and sunshine made for perfect swimming weather once again, and the waterfront was busy as Sports & Games headed to the beach to play water basketball to cool off. Kids took numerous trips down the slide, jumped on the Rave, built sand castles, and did machine gun runs into the water to cool off.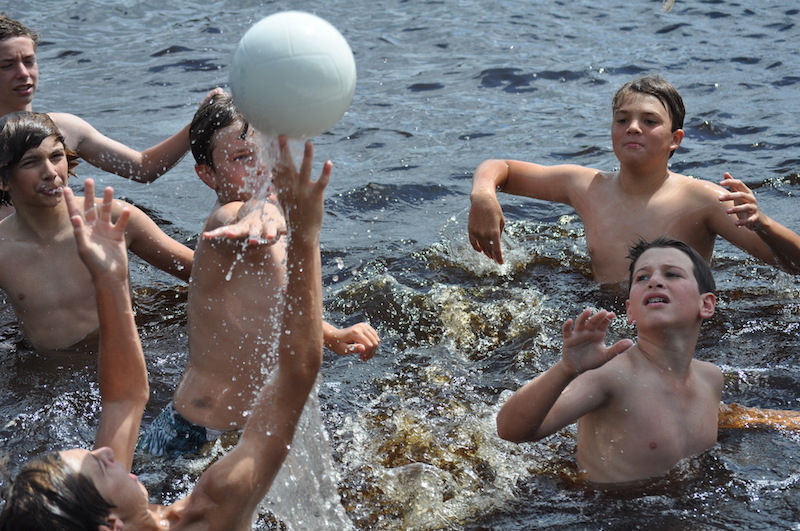 Breakfast was omelets and toast, lunch was BLTs, and dinner was lasagna with rice krispie treats for dessert.  Hockey camp continues to go well, with about 30 players on the ice each morning at the Rhinelander rink.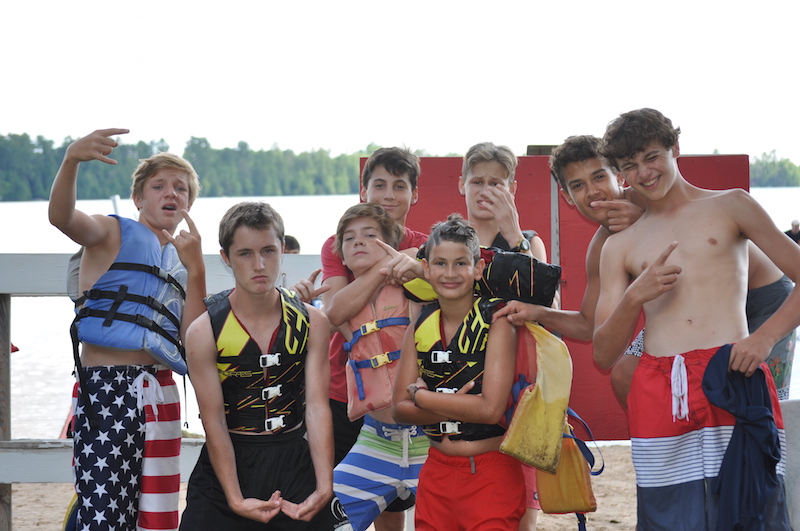 General Swim was busy again this afternoon, as kids lined up at the buddy board to try to get those first few spots on the Rave.  These warm, humid temperatures make the dining hall rather stuffy sometimes, but boy do they make for perfect swimming weather! All this sunshine has also warmed up our lake!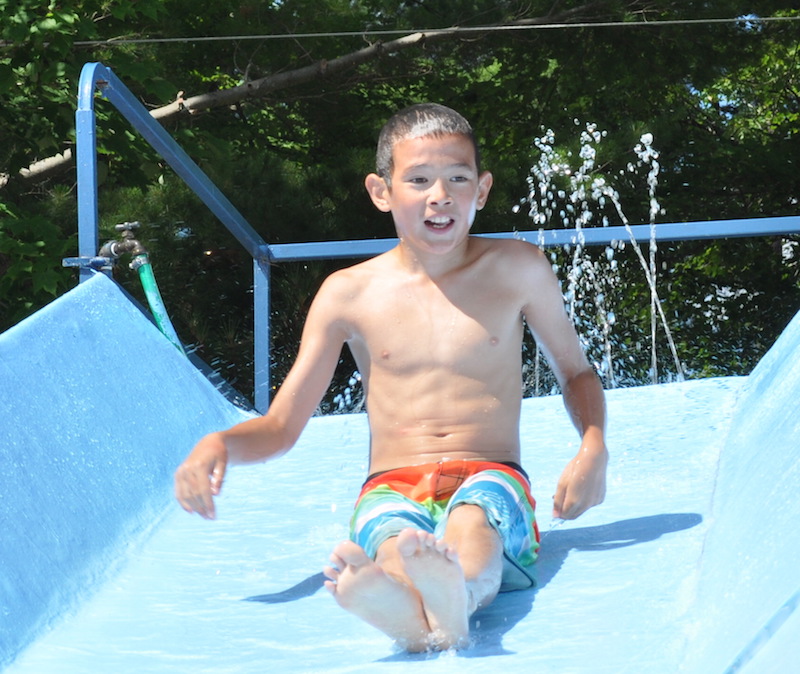 The announcement was made at dinner that the after-dinner activity would be a team comp event called "Civil War"…and the dining room went wild! It combines Scalp and Capture the Flag and everyone was SO excited to play this camp favorite. Hopefully when your camper comes home, he can explain all these crazy games to you!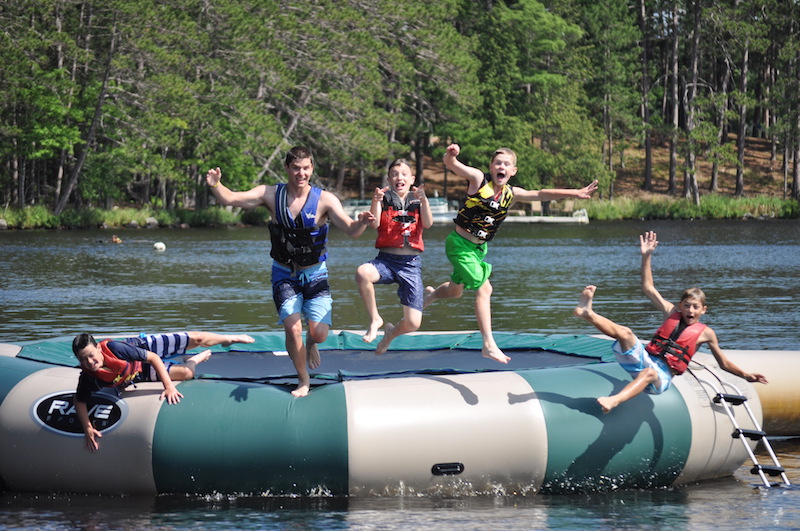 It was another fabulous day at Deerhorn…after all, where else can you play hockey in the morning and jump off the water trampoline in the afternoon? #bestdayever