I love this photo because it exemplifies one of the best parts of Camp Deerhorn. Age is irrelevant. Navin is a 9 year-old camper, Henry is a 16 year-old leader, and Mike is a 19 year-old counselor. (These three are also the perfect example of how, at Deerhorn, we are surrounded by the best humans you could ever hope to meet.) When you hear campers and staff talk about their best friends, you might be surprised to hear them talk about guys who are years older or younger than they are. Age doesn't matter and everyone benefits from that. You might think that it's the younger guys who learn the most from the older ones, but the learning goes both ways. Staff frequently talk about how much their campers have taught them. It's awesome.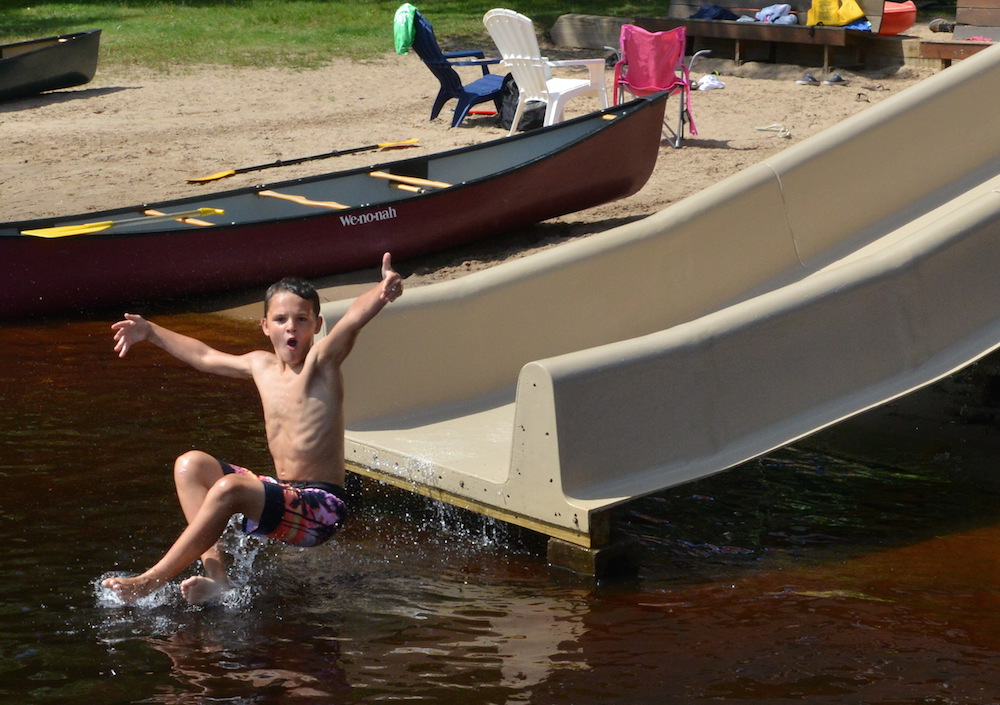 The sun shone all day until late afternoon when some thunder and a brief shower cancelled G-Swim. But otherwise, activities went on as usual! Breakfast was blueberry scones, scrambled eggs, and potatoes, and lunch was grilled chicken sandwiches on pretzel buns.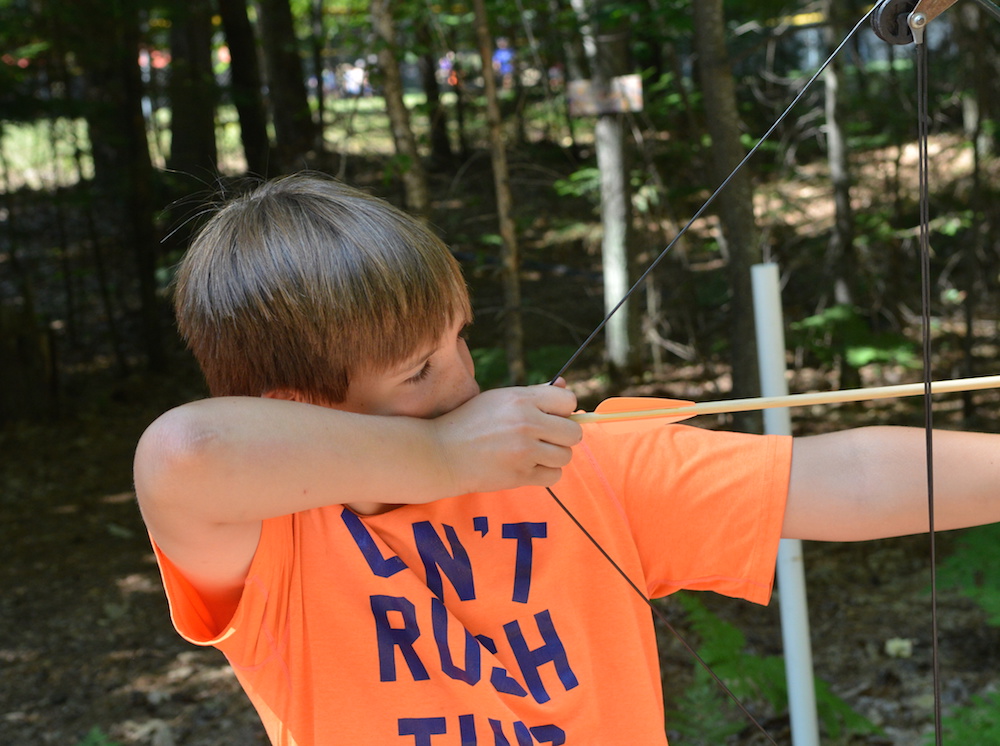 Sports and Games played Balco Ball on DK Field, which involves a whiffle ball wrapped in duct tape and is played in the outfield of DK Field. It was the last full day of activities, as tomorrow afternoon's schedule is a little different. It's hard to believe our three week session is almost over!