The teams were drafted Friday night and kids were so excited to find out what teams they were on yesterday. Veteran campers know that the announcement of teams means they get to play Scalp that night…whooping and hollering in the dining room when that was announced last night at dinner!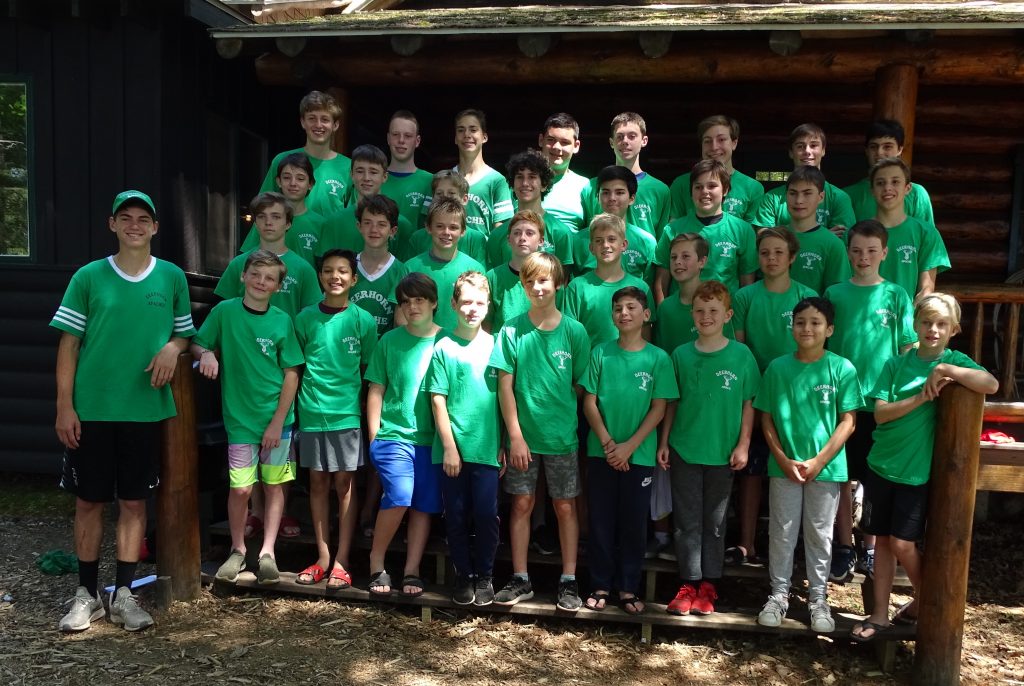 This morning dawned pretty rainy, but luckily the rain quit by lunchtime so that we could still do our first big team comp event of B session, Chariots of Fire! It's become one of the biggest events of the summer and is so fun to watch. Teams have to "challenge the gods" of different events throughout camp and by doing so, gather pieces of their chariots and bring them to the soccer field. When all pieces are assembled, their leader builds their chariot and then is pulled to victory across the soccer field. It's a whirlwind of excitement!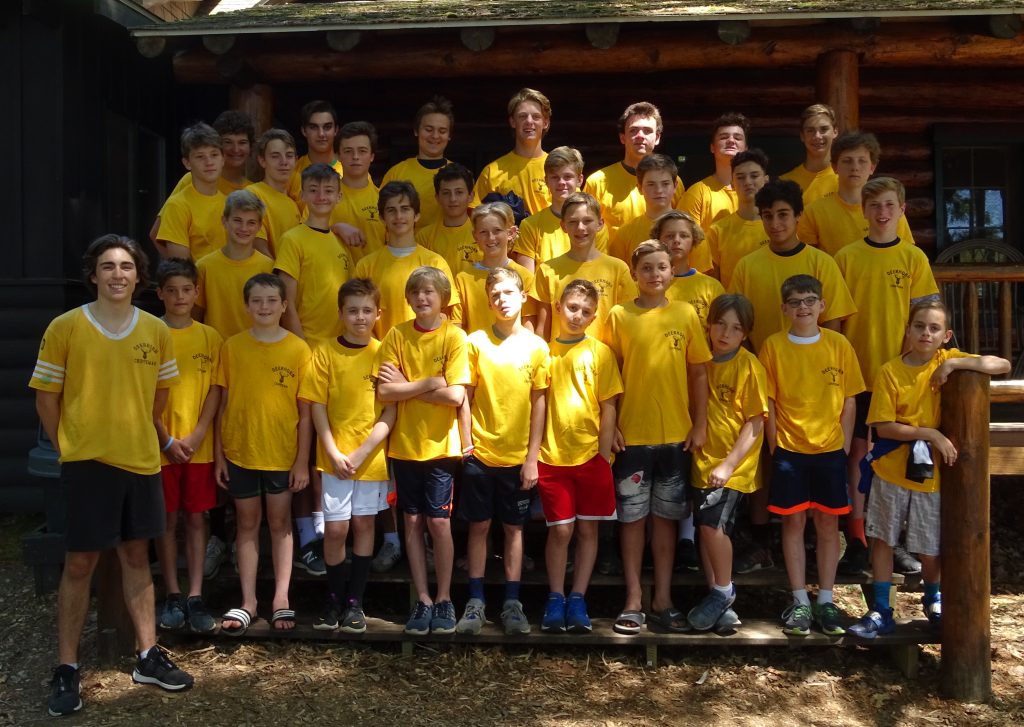 The Navajo took first place in Chariots, followed by the Apache, Chippewa, and Iroquois. It was a great race!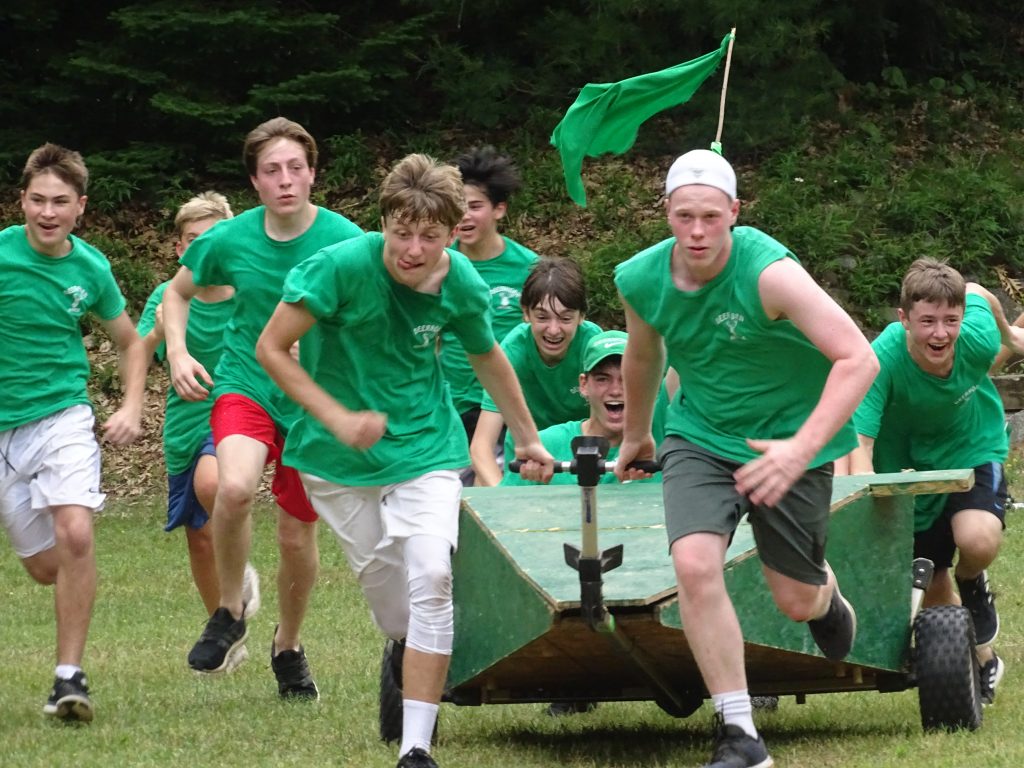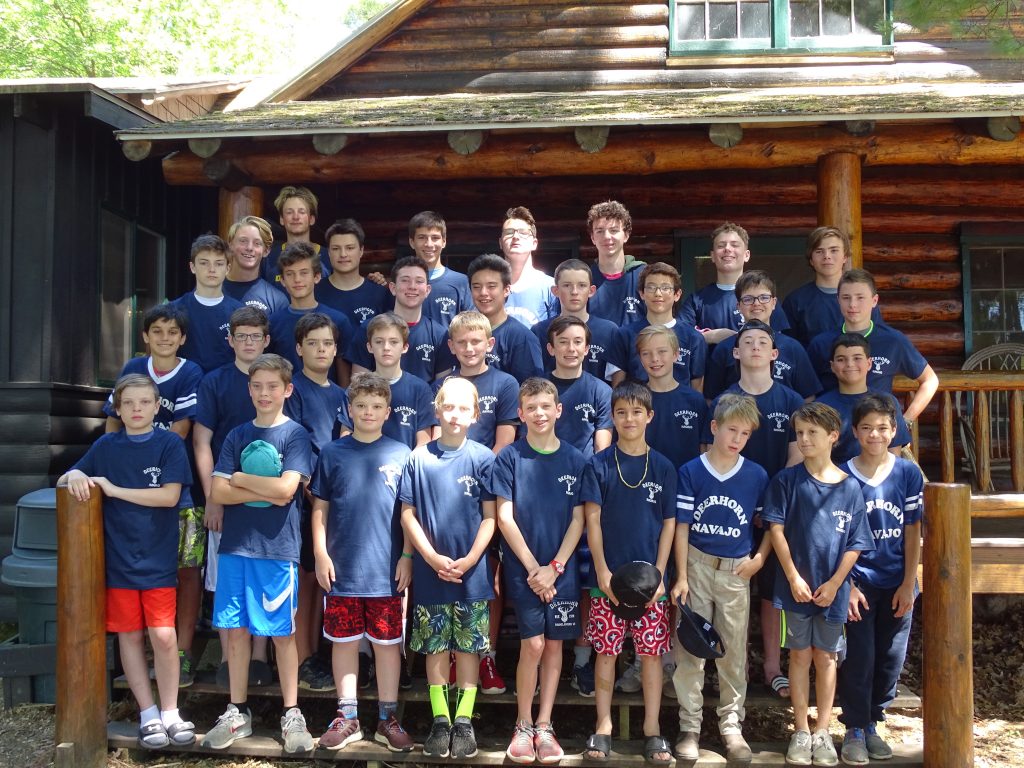 After Chariots of Fire was finished, we all enjoyed a cookout supper on the beach. After dinner, kids gathered with their koogees for some koogee time and then we ended this great day with another Deerhorn campfire! So many amazing entertainers this summer, both campers and staff!