This day every year is always both the best and the worst. It's the easiest and the hardest.  It is the best because we get to introduce you to four incredible kids who will lead our 4 camp teams next summer. It's the worst because introducing them means also having to send emails to all of the kids who weren't chosen to be a Leader. It's the easiest part of our job because every summer we always have a wealth of amazing kids to choose from. It's the hardest because we always have a wealth of amazing kids to choose from…and narrowing it down to just four is hard.
We consider ourselves SO incredibly lucky to be surrounded every summer with some of the best kids you could ever hope to meet. And our teenagers are no exception. It's Patrick's favorite part of his job to get to spend 5 weeks with a lot of the 15 year olds, preparing for the Voyager or Pioneer trip and then heading out on an 8 day expedition. But even those of us who don't get to go out on a trip with these kids know how special they are.  So before I introduce you to this year's Leaders, I'd like to speak directly to all of the kids who weren't chosen to be a Leader in 2024.
Please come back. We know it's disappointing to not get picked to be a Leader, but there will always be a place for you at Deerhorn. Many of our best staff were never Leaders themselves, but came back as assistant counselors and later, counselors, and continued to impress us with their love of camp and leadership skills. You don't have to be chosen to be a Leader to be a leader at camp. All of those younger kids look up to you at camp and Deerhorn is the special place it is because all of the people who call it home. We hope you will come back in 2024 and be an assistant counselor because we would love to spend the summer of 2024 with you.
And now, we would like to introduce you to the 2024 Deerhorn Leaders. They are exceedingly kind, fun-loving, big-hearted kids ready to make the summer of 2024 the best yet for campers.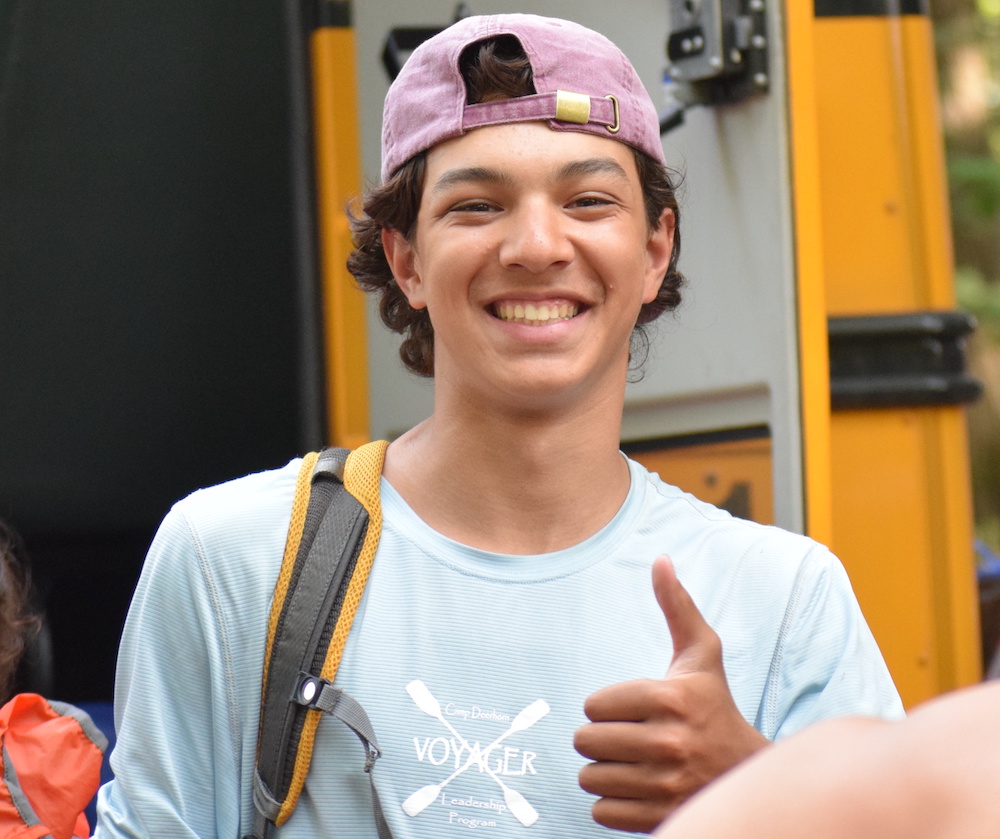 Navin Linson is from Willowbrook, Illinois and will be spending his 8th summer at Deerhorn leading the Wolves. We could tell you story after story of how Navin looks out for the little guys and stands up for kids of all ages. We know he's going to be an amazing Deerhorn Leader.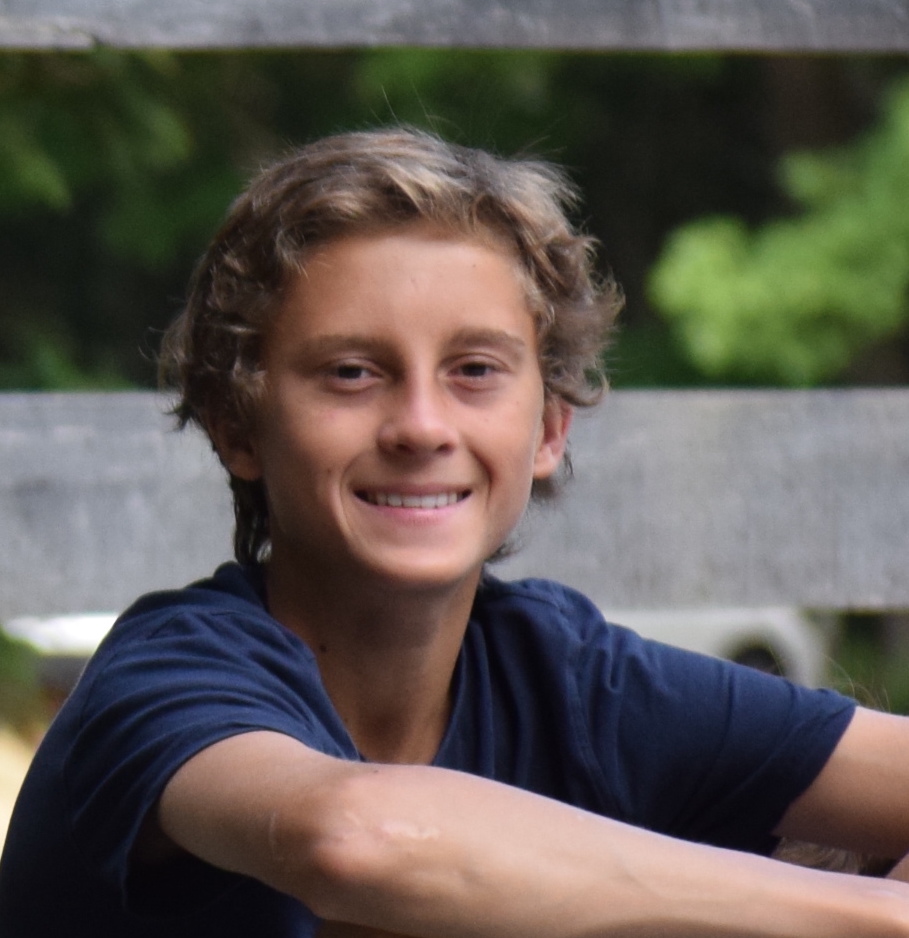 Desmond Mangat hails from Boulder, Colorado. He is returning to camp for his 9th summer to lead the Deerhorn Eagles. He is the epitome of cool, calm, and collected, and has the kindest, gentlest soul you could ever hope to meet.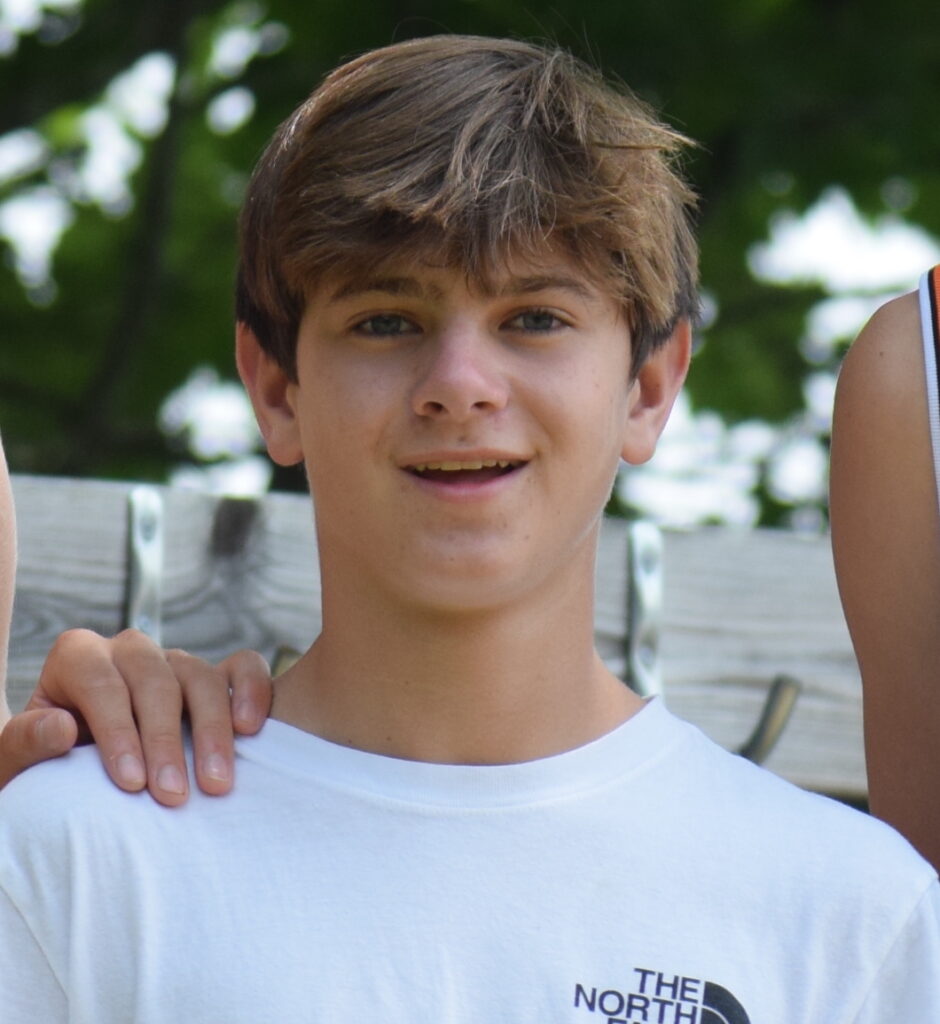 Walker Blaustein is from Denver, Colorado. Next summer will be his 7th at Deerhorn and he is leading the Bears. Walker got injured last summer at camp and had to go home and have surgery, but he loves camp so much he had to come back after surgery to finish the session with his friends. Don't let his quiet nature fool you, he's ready to lead the Bears to victory!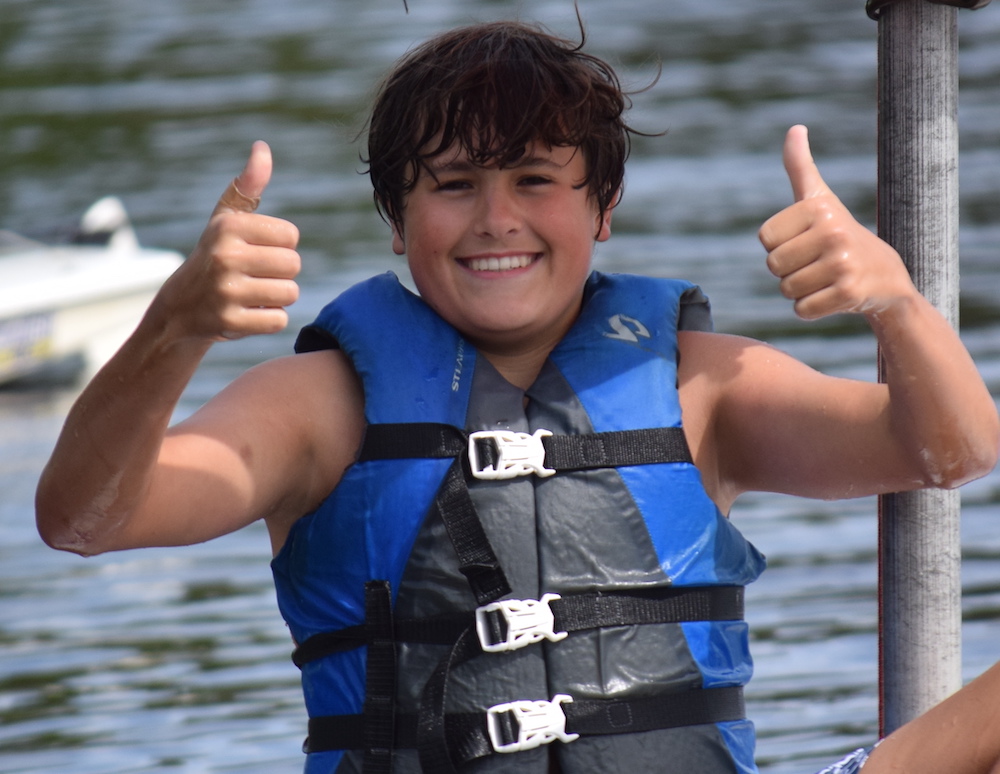 Sully Sherry is also from Denver, Colorado and is returning to camp for his 8th summer. He is psyched to be leading the Bobcats. Sully is one of the most  joyful kids you've ever met. There is always a smile on his face and we can't watch him "spread sunshine and good cheer, just for the fun of it" next summer at Deerhorn!