And now it's time to do it all over again! We were grateful for good weather for most of today for our opening day of B session. They are calling for rain tonight, but we will hope most of it holds off until bedtime. We had some kids arrive by car today for B session, and they were put into temporary activity groups along with the 33 kids who stayed over from A. They did activities today like sprout ball, basketball, and tennis.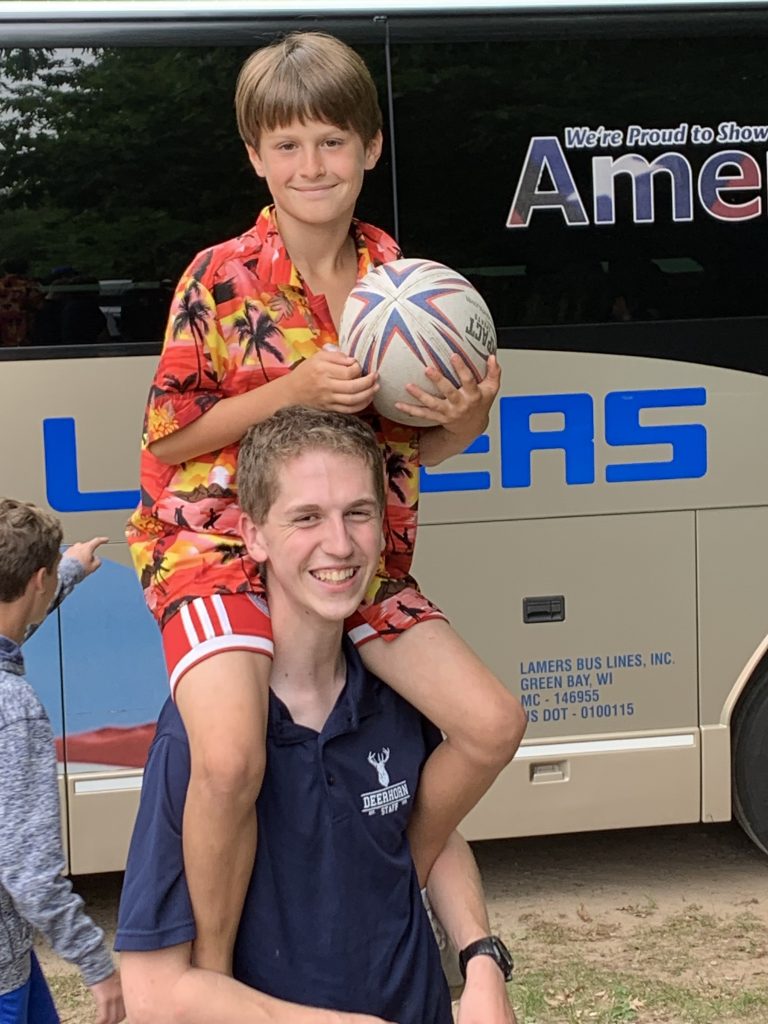 Breakfast this morning was biscuits and gravy and scrambled eggs, and lunch was turkey subs. Kids did more activities this afternoon, until the busses arrived around 3:00. Such excitement as kids ran to meet their friends getting off the bus. This session, we have 137 kids at camp, and it's amazing to us that only EIGHT of them are first time campers. We are so grateful for such loyalty and we are excited to introduce our 8 new campers to the magic that is Deerhorn!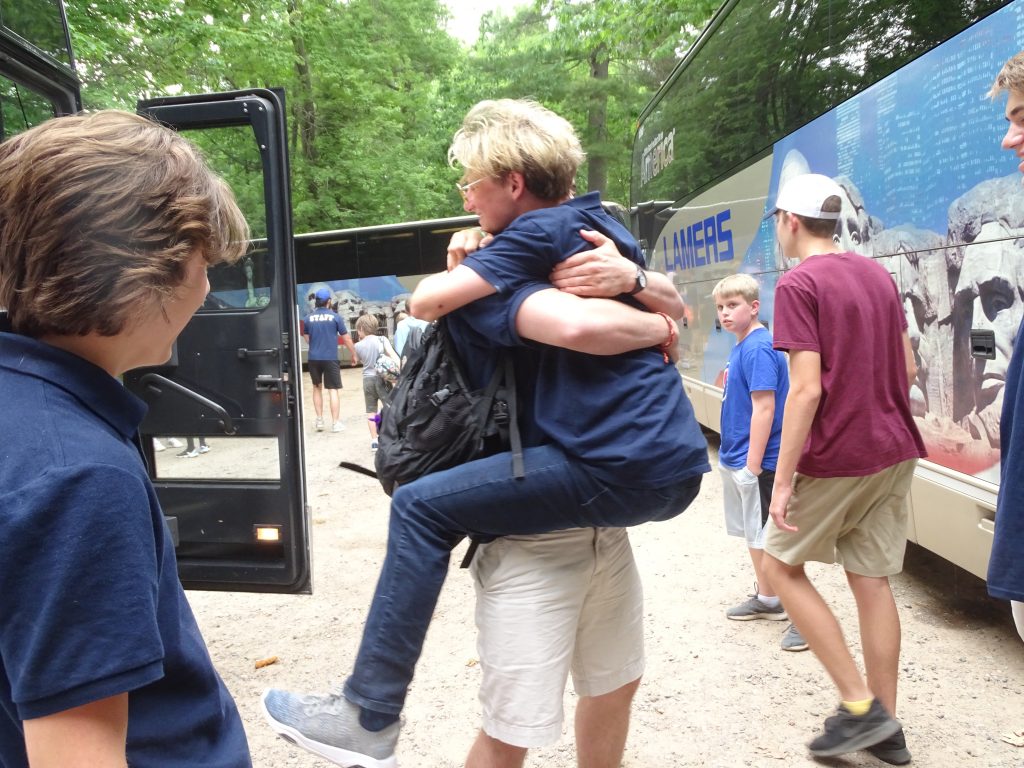 After we unloaded all baggage and kids got settled in their koogees, they headed down to the beach to take their swim tests.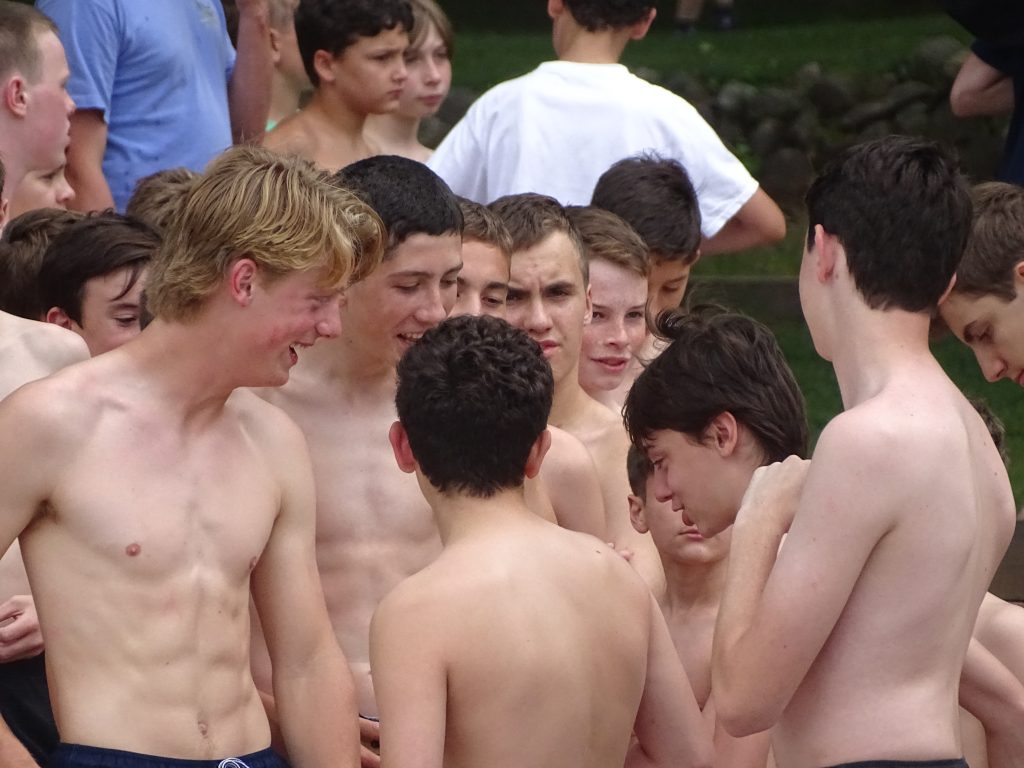 Afterward, we had a meeting in the lodge to introduce the staff, and then did a few indoor activities like rafter ball and games in the hall, since it was sprinkling outside.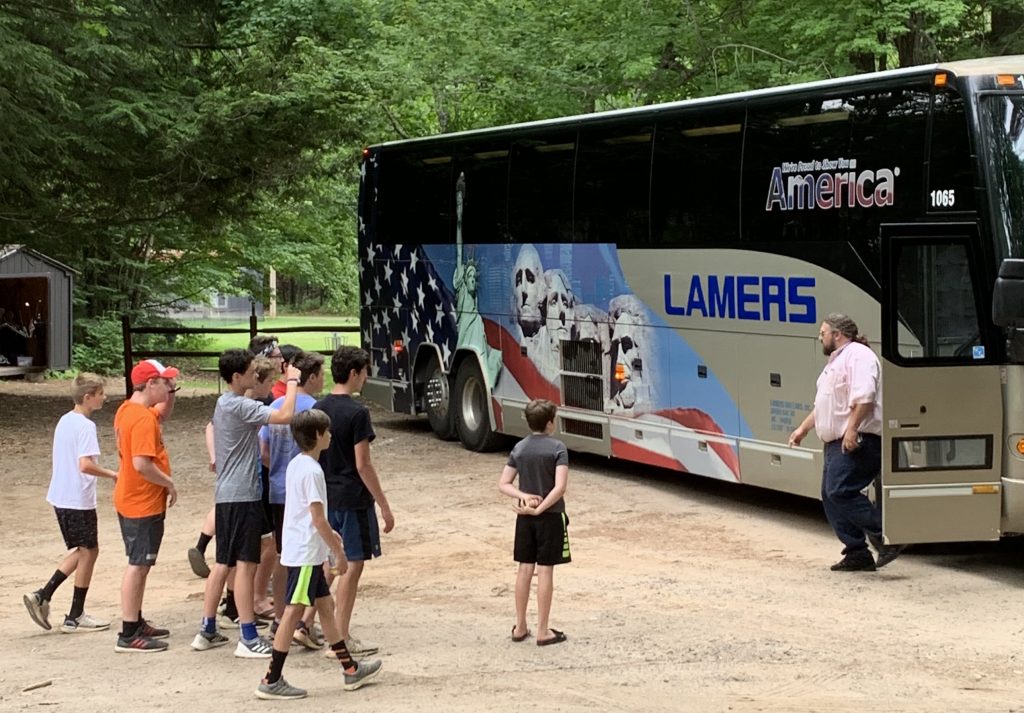 Please note, normally we post all photos on our Shutterfly site, but today Shutterfly has been giving us some problems. We will be posting today's photos on our Facebook page until we can get the problem resolved.  Even if you aren't on Facebook, you will be able to see the photos.