Our last full day of A session is in the books. Breakfast was pancakes and sausage. Lunch was Italian beef sandwiches and potato wedges. Dinner was spaghetti and meatballs and caesar salad. The morning dawned chilly again today, but the sun shone all day long. Morning was spent in the last three regular activity periods of A session. After lunch, we spent rest hour packing up our koogees in preparation for going home tomorrow.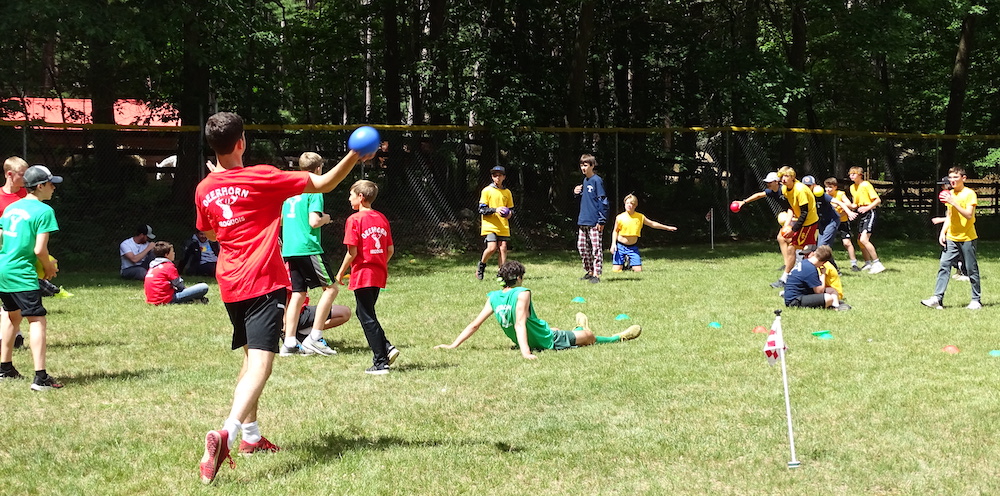 The afternoon was a little different. There were three activity periods of team competition, with the final one being everyone's favorite, Braveheart. Teams battled to try to earn a few more points for their team, hoping to secure an A session victory. After dinner, it was time for the counselor show. Kids absolutely love watching our counselors put on funny skits and musical performances.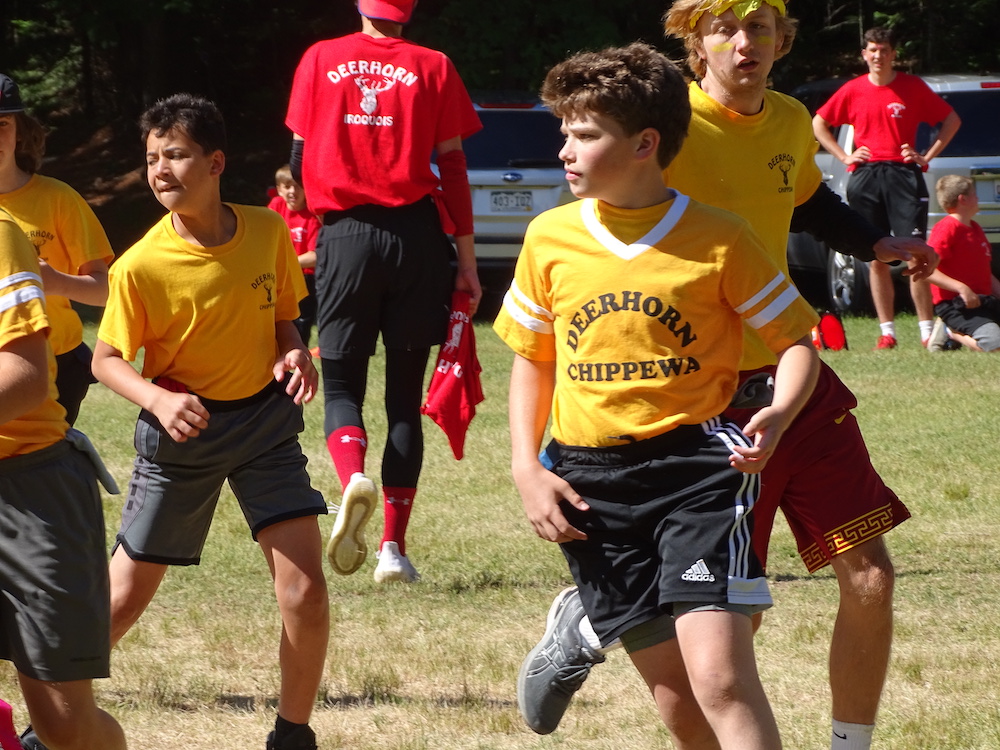 We are all sad to see A session kids go home. I've lost track of the number of times I have heard from staff, "These are some of the best kids we've ever had at camp." And it's true. Whether it's because more than half of them are new and are super excited to be at camp, or because we all have been sorely missing our time at camp together, this session seemed especially sweet.  Your kids are kind, respectful, funny, fun to talk to, excited about everything, and definitely boosters rather than knockers. We are going to miss them. You should be proud of your boys. They really are the best kids ever!