And just like that, ten days have passed and A session is over. At our awards breakfast this morning, we passed out lots of awards for Most Improved and patches earned for stars in activities. Our rifle awards for high score went to Connor McSwain for juniors (score of 22), Owen Edwards for intermediates (31), and Luke Flom for seniors (32). Tennis trophies went to Leighton Vargas for 11 and under and Sam Thompson for 12 and up.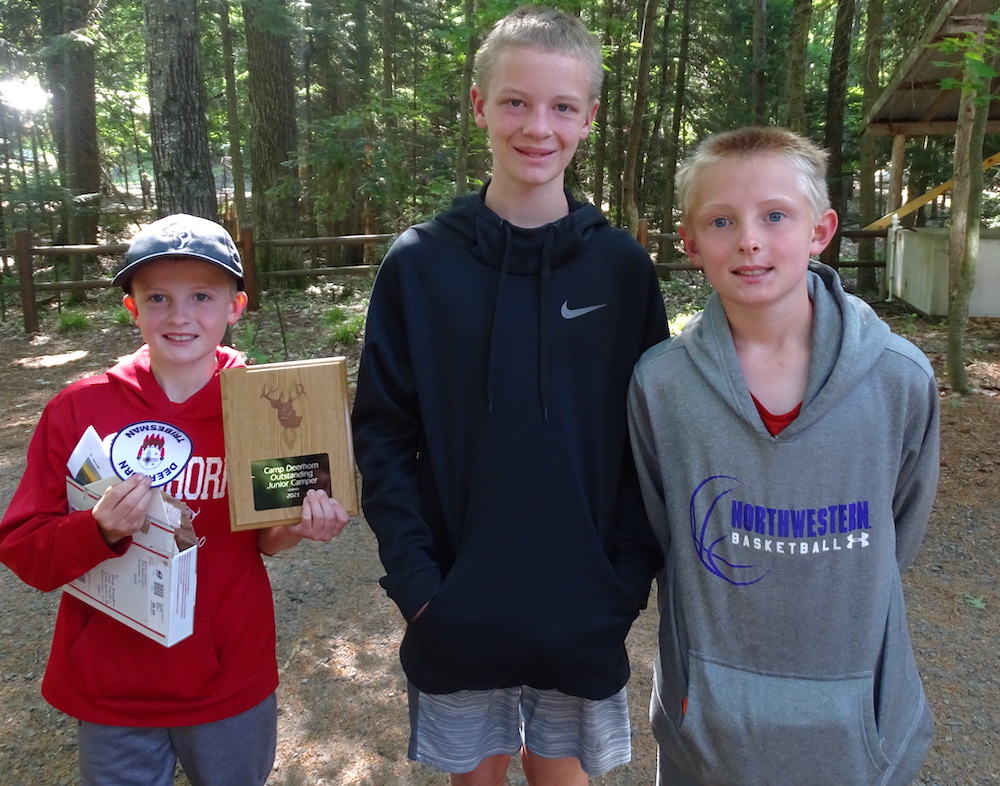 Spirit awards went to Fisher Nichols for junior, Ryan Balmir for intermediate, and Sam Thompson for senior. Outstanding Camper trophies were awarded to George Birmingham for junior, Alex Stamos for intermediate, and Luke Flom for senior. Videos of those six award speeches will be posted later today on our Facebook and Instagram accounts.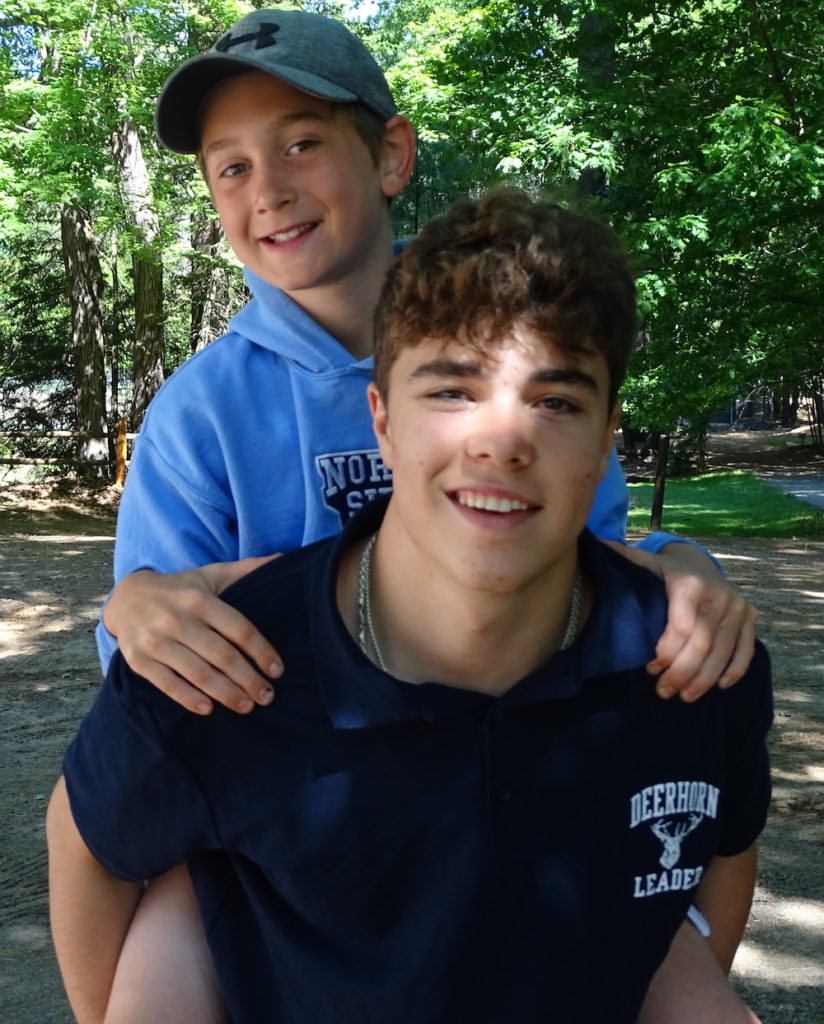 The Chippewa were the victor for A session, narrowly edging out the Apache in 2nd, Iroquois in 3rd, and Navajo in 4th. Follow along with our team competition this summer on our website.
We said goodbye to most of our A session campers today, as only 20 are staying over for B session. It was sad to say goodbye to friends and there were many tears at the bus stop. We hope they will stay longer next year! The 20 kids staying over will be hanging out at camp this afternoon, playing games and swimming.
It's time to clean koogees and get ready for 90 more kids coming tomorrow! Thanks to the A session parents for sharing your kids with us for ten days!