The Water Campfire last night was an incredible send off for our four Leaders. It was very emotional and reminded all who were present why we love Deerhorn so much. The awards breakfast this morning was the same. All of our regular awards were passed out, but also several big end-of-season awards as well.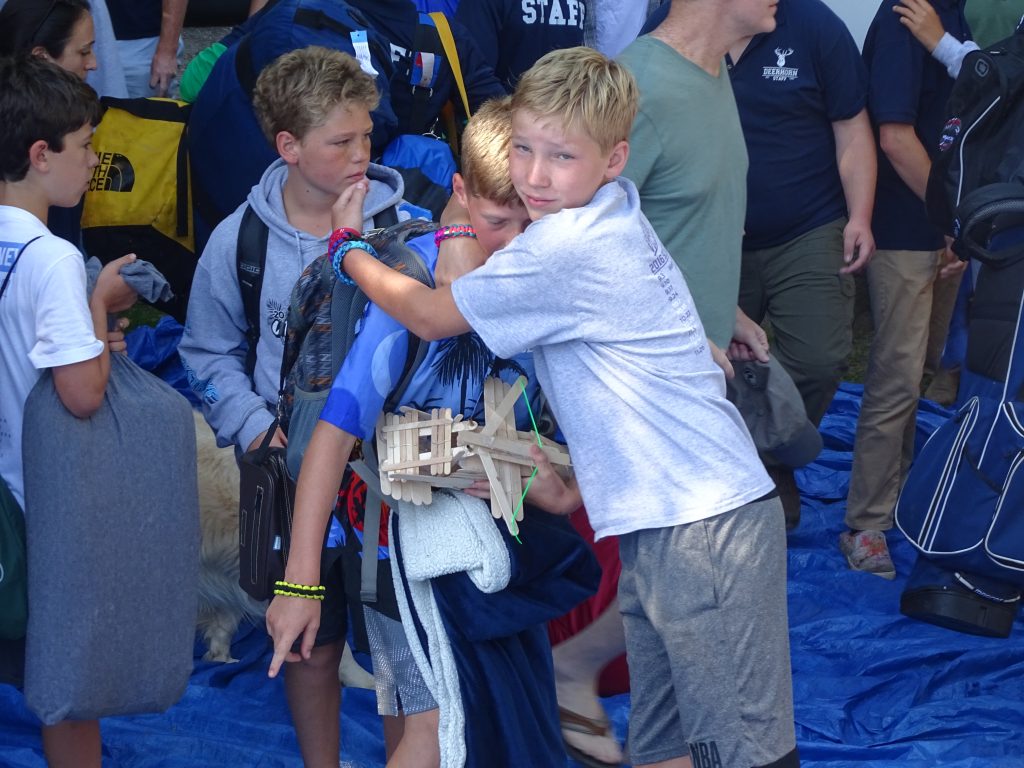 Rifle sharpshooter awards for high scores went to Mark Nomellini for juniors, Tommy Swift for intermediates, and Dale Michels for seniors, with an incredible score of 46! Tennis tournament trophies were awarded to Teddy Martay for 11 and under, and Ryder Broadbridge for 12 and up. Spirit awards went to Spencer Comstock for juniors, Nate Arch for intermediates, and Matthew Russell for seniors. Outstanding Camper trophies went to Mark Nomellini for juniors, Charlie Jacome for intermediates, and Emmett Nomellini for seniors!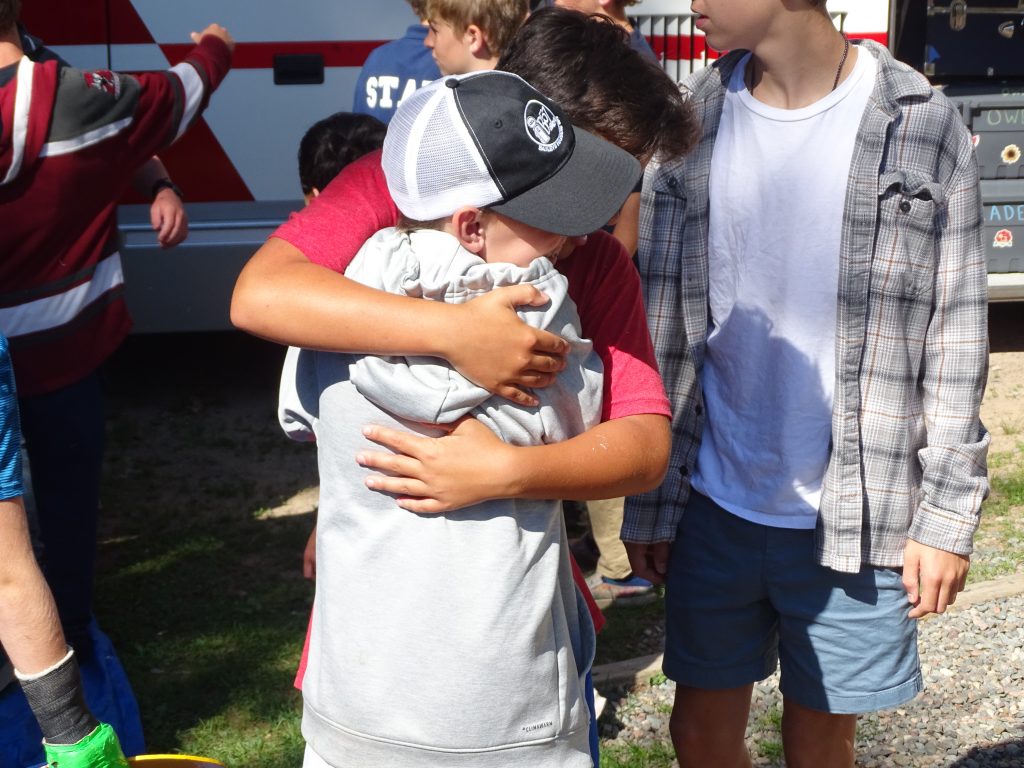 Our big summer awards were the Dr Don Horseback Riding award, given to Inigo Banos, the Lloyd Richmond Sailing Award, given to Nate Affolter, and the David Richey Swimming Award, given to Nathan Arena. We also award two big ones to staff. The Derek Harms Memorial Kindness award was given to Nick Chu, and the Deeley Lyons Award for outstanding staff member was given to Matt Shea. It was a powerful and emotional awards breakfast. We are so grateful to get to spend our summer with such an amazing group of campers and staff. We are the lucky ones. All of the speeches given this morning at breakfast will eventually be posted on our Facebook page.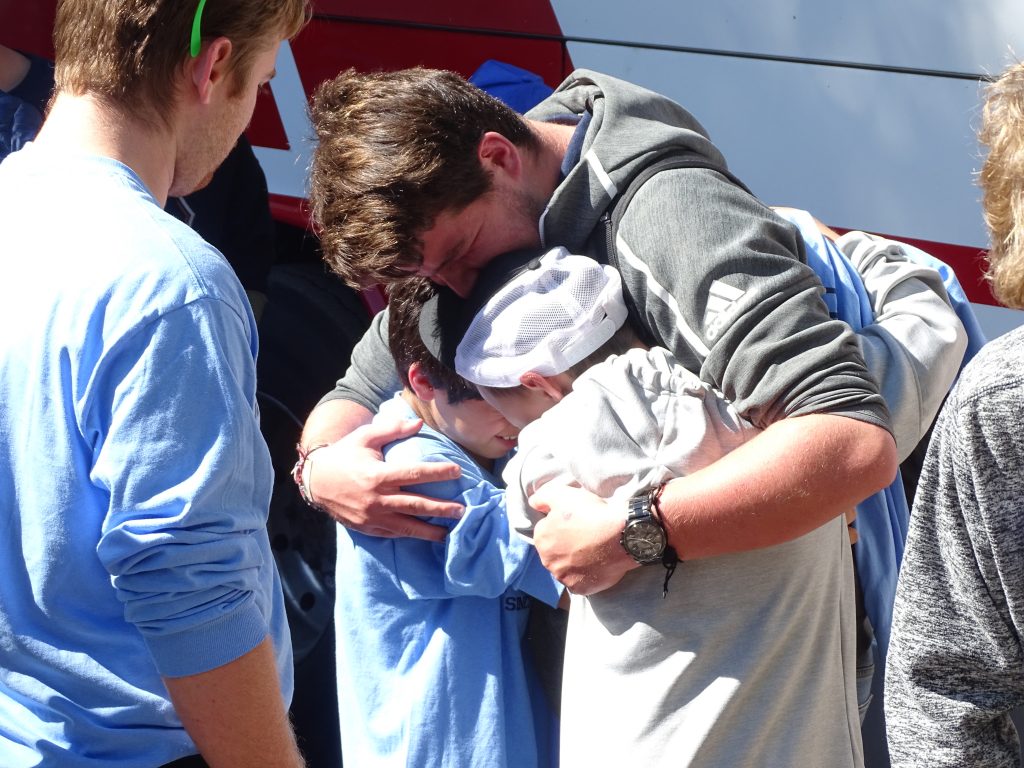 The Apache have won the summer of 2019! (How did they ever pull it off? 😉 For team totals, check out our team competition page on our website. While we are all sad to say goodbye to so many friends, we are excited to greet a new group of fathers and sons who will be arriving tomorrow for another great Father Son camp!