We said goodbye to our E session boys as they headed home after a week at camp. We hope they want to come back to Deerhorn next summer for longer, as one week just isn't enough to fit it all in!!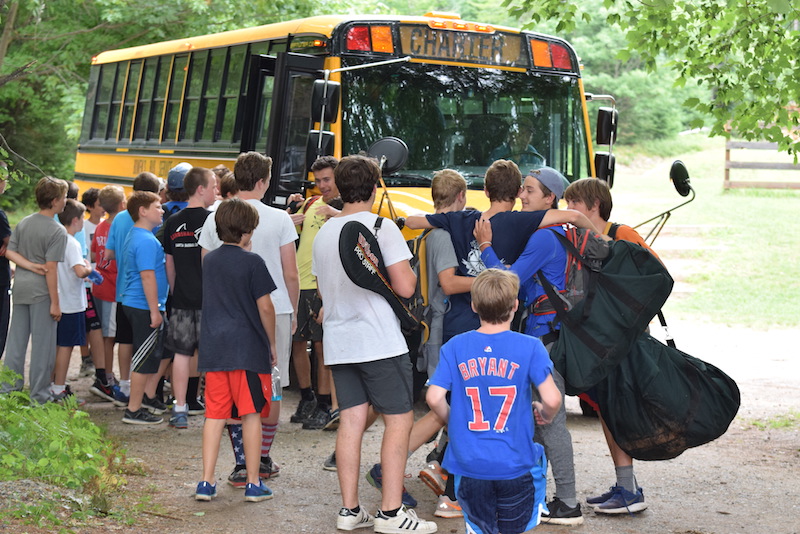 And then we welcomed our Voyagers back with open arms around 5:00 this afternoon! We were all SO glad to have them back, and their bus was greeted with tons of kids, waiting to hear stories and give hugs from some of their favorite guys.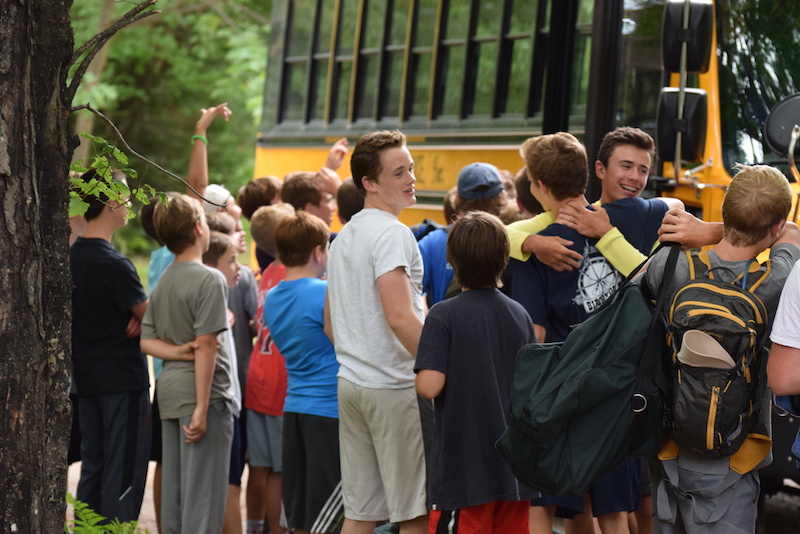 It's so awesome to watch, these younger kids eager to hear all about the trip, and seeing how much they look up to these guys.  Every year we have such a great group of Voyagers, just amazing kids, and this year is no different. They had a fantastic 8 days sea kayaking in the Apostle Islands, but they are glad to be home, and to eat…and to shower!
Meanwhile, back at camp, it was a cooler kind of cloudy day, but the skies cleared late in the day and activities continued as usual. Sports and Games played Quidditch, which kids love. Their favorite part is a counselor dressed in yellow as the Golden Snitch, who runs through the woods being chased by campers. It might not involve actual flying broomsticks, but it's still tons of fun!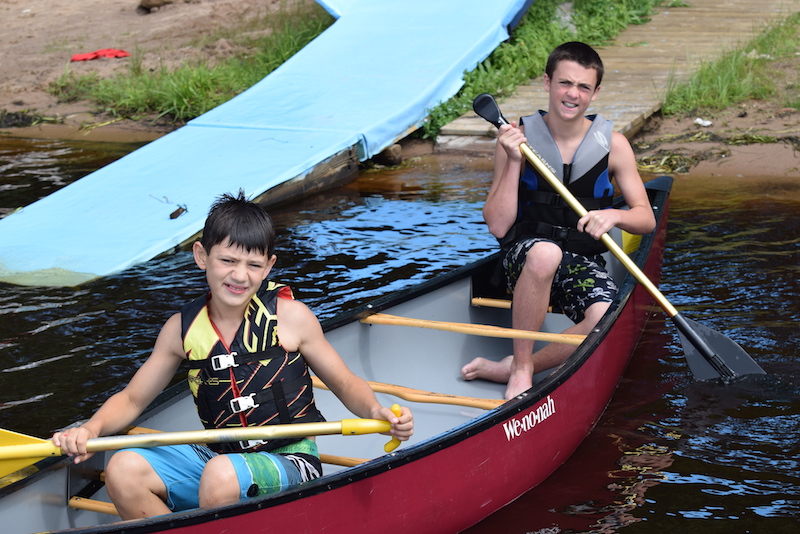 Breakfast was bagels, lunch was grilled cheese and tomato soup, and dinner was meatloaf and potato wedges. Kids were super excited to play Scalp as the after dinner activity.  We're settling back into the routine for this last week of camp, and we are all so glad to have our boys back from their adventure!