The day dawned cloudy and rainy, but the sun has been trying to peek out all day. Activities are in full swing, beginning with an orientation in each activity period. Breakfast this morning was a great one, filling us up with sausage  breakfast sandwiches, tater tots, and coffee cake. After breakfast, kids cleaned up their koogees and then learned what activity groups they were in.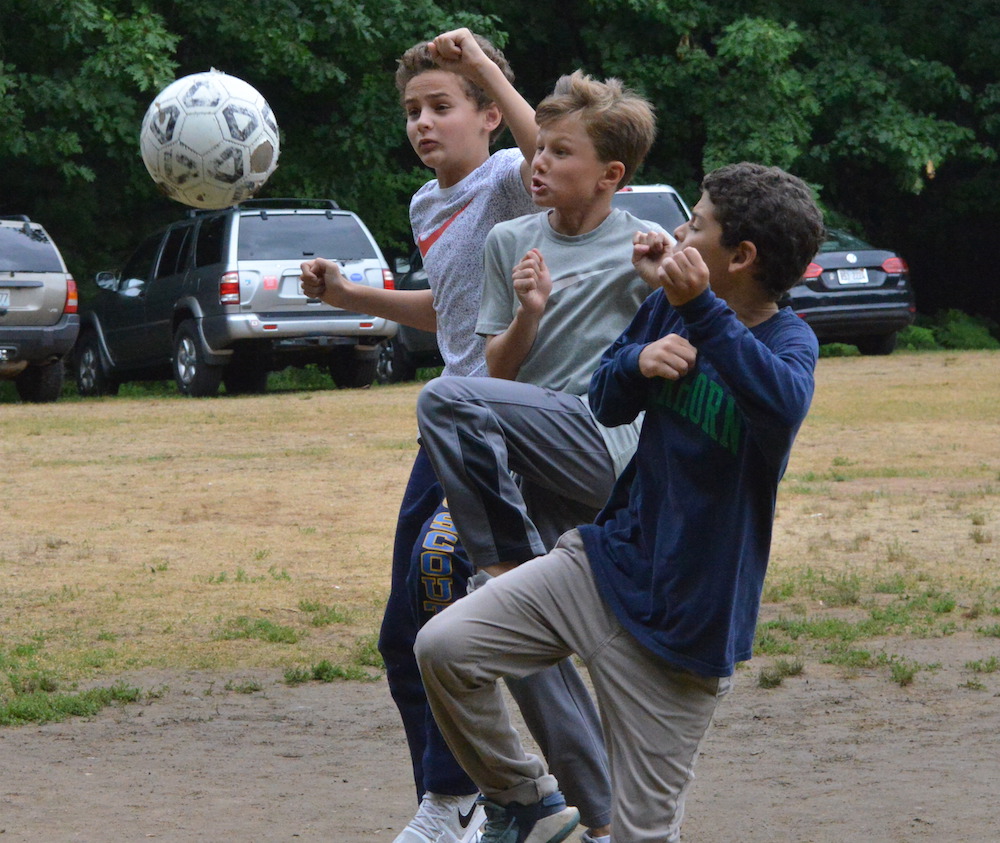 Campers have three activity periods in the morning before lunch. The only activity kids have every day is Sports and Games, where we combine two activity groups together to do traditional sports like baseball and soccer, but also creative made-up games that have become staples here at Deerhorn. They play a different game every day and it's many kids' favorite activity. Today they played World Cup Soccer on the soccer field.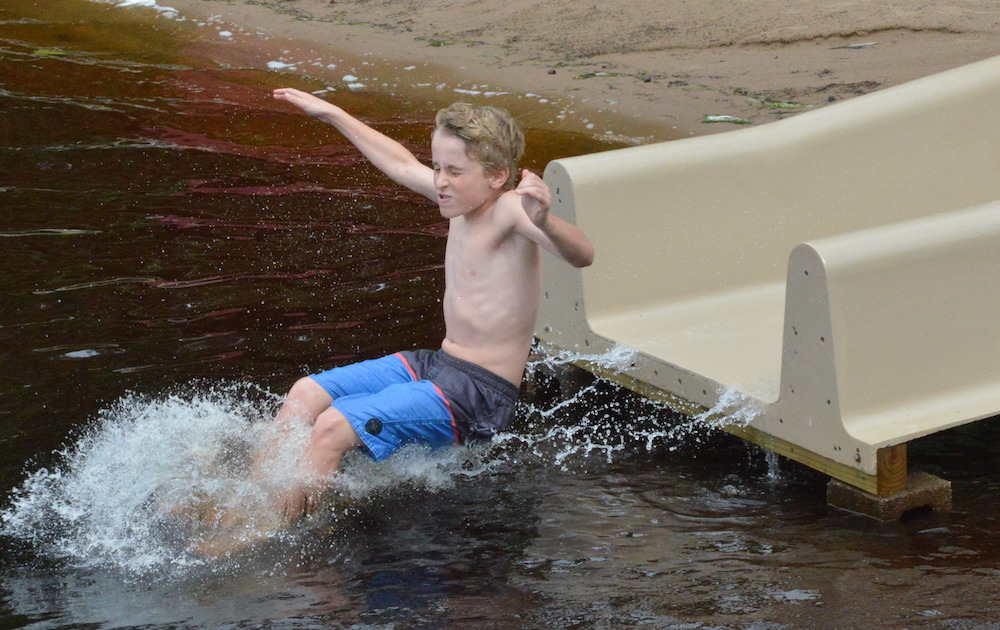 While it was a little rainy off and on today, the air temperature is still really warm and the water is warm from weeks of sunshine. Kids were excited to try out the new waterslide and get in to do some swimming.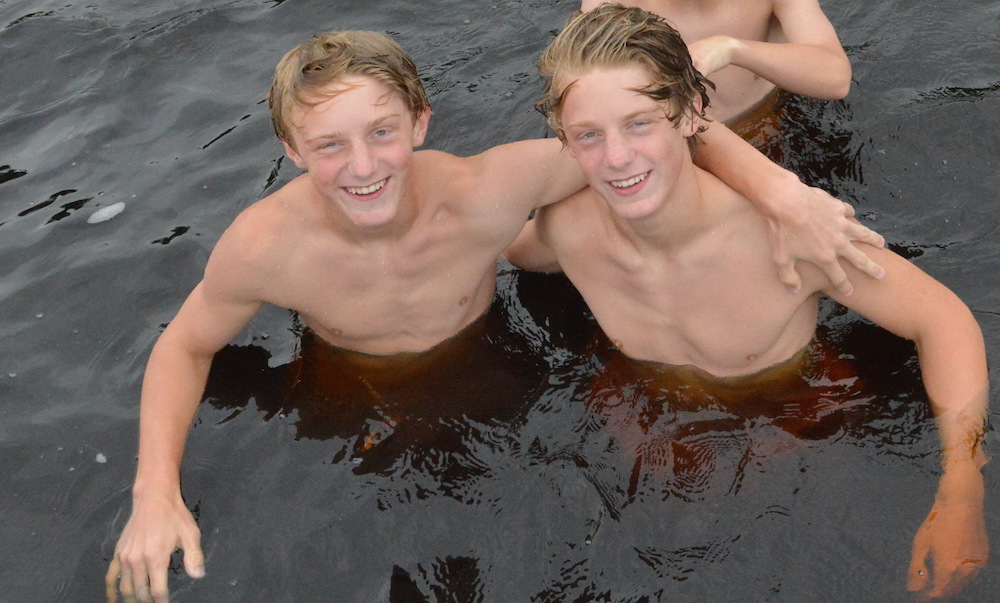 After pulled pork for lunch, kids who just arrived yesterday met in the lodge to go over some all-camp rules, then at 2:00 after rest hour they had three more activity periods. Dinner tonight is salisbury steak and tonight will be some more koogee competitions. The leaders are drafting teams tonight, so campers will find out tomorrow what teams they are on.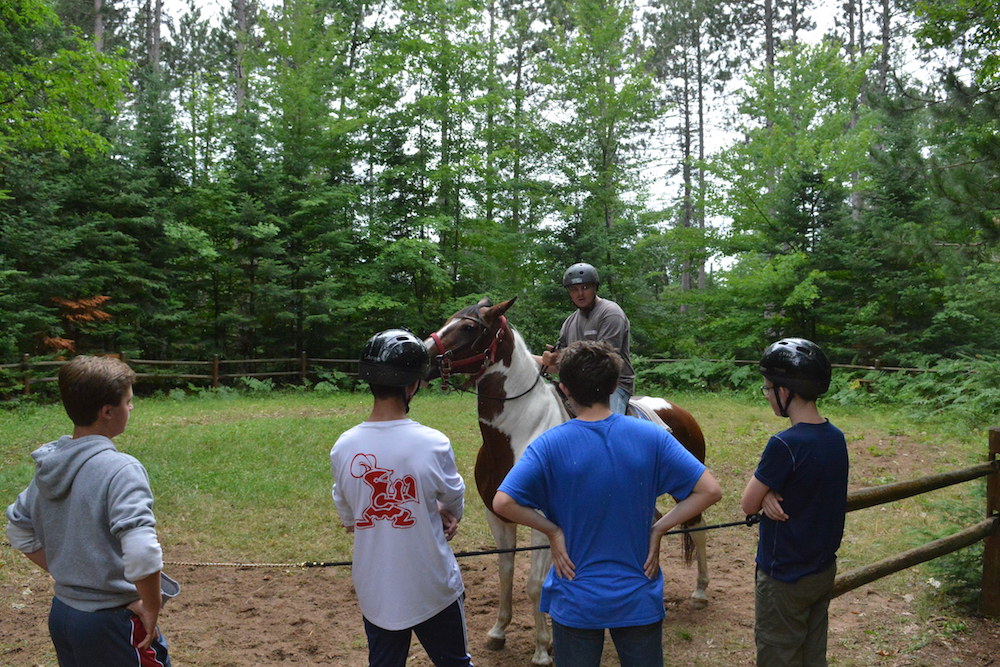 Our Pioneers were supposed to be back by dinnertime, but the bus was late picking them up this afternoon, so they won't be back until later tonight. We are looking forward to hearing stories of their adventure!