Saturday night will go down in history as one of those epic Deerhorn nights. About 100 of us gathered in Chicago to celebrate the 50th birthday of a Deerhorn legend, Brian McFadden.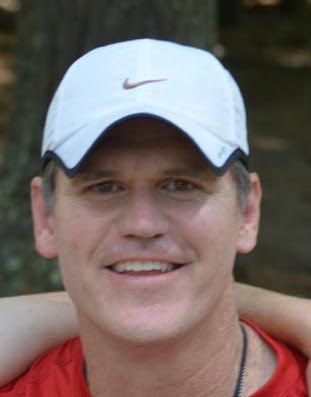 Brian applied to work at camp in 1986, and was told by Big D that he didn't need any more staff.  Lucky for us, someone cancelled at the last minute and Big D sent this letter to Brian…
We think that was one of the best decisions that Big D ever made.  We call Brian "the Glue" because his time at camp spans almost 30 years, and he is one of those who pulls Deerhorn people together wherever he goes.  Even now, Brian continues to return to camp for a few weeks every summer to teach tennis and make friends of all ages.
And once again, Brian brought a huge group of us together…spanning in age from 22 to 83, flying into Chicago from as far away as Florida and New York, and we celebrated his birthday, but also how lucky we all are to be a family.  Everywhere you looked, huge grins were plastered upon faces, and we shared looks of "I can't believe we're all here together…this is just too good to be true!"  Every time someone else walked through the door, a cheer went up in recognition of someone else we hadn't seen for ages. It sounds cheesy to say, but you could feel the love in the room…pure excitement of getting to see so many of our favorite people all in one place.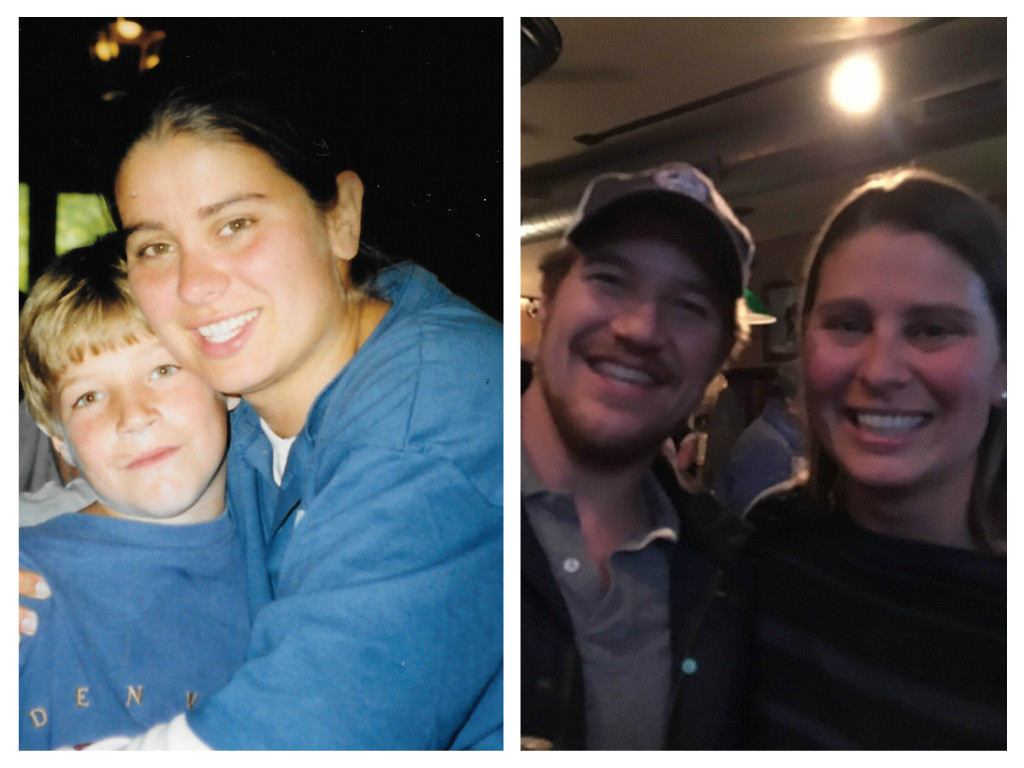 Like this guy, Andrew Potter, who I haven't seen for years. It was so fun to catch up with old friends.  I have said it before and I will say it again…one of the greatest gifts of being a part of Deerhorn is the privilege of entering into the lives of these incredible boys, watching them grow, and becoming friends along the way.  The friendships made at camp are one of the greatest gifts of my life.  How lucky we are to have friendships like this…that no matter how many years have passed, whenever we get back together, it's like no time as passed.
Honestly, words fail me to adequately describe how incredible the night was, how deeply grateful I am for all of your friendships.  If you have been a part of the Deerhorn family for years, you are nodding your head as you're reading this.  If you are new to the Deerhorn Family, I want you to know that a summer at camp is not just fun…it goes so much deeper, lasts so much longer.  These are true friendships, a true community…the Deerhorn Family.
  Thank you, Brian, for turning 50 and giving us a reason to all gather.  Thank you, Hootie, for putting together the incredible video. (To watch it, click HERE.) And thank you, Beccah, for making it all come together. When Saturday night ended, our voices were sore from the yelling/talking that happens in a crowded space…our faces hurt from grinning so big for hours…but our hearts were full.  Miss you all already.