David Allen was a Deerhorn camper in the 1950s. He taught sailing later as a counselor. And now he gets to bring his grandsons back and teach them how to sail at Deerhorn. How cool is that? This Father Son session is full of stories like that… Will Jones, whose son, Liam, is a third generation Deerhorn counselor…Mike King, who was a camper and a leader and now a Deerhorn dad. Out of all the fathers and sons who were here this session, only one was brand new to Deerhorn. And he fit in instantly and was immediately welcomed into the family. And even the dads who were not campers themselves…you would never know it. You would think they had been here their whole life. They are Deerhorn naturals.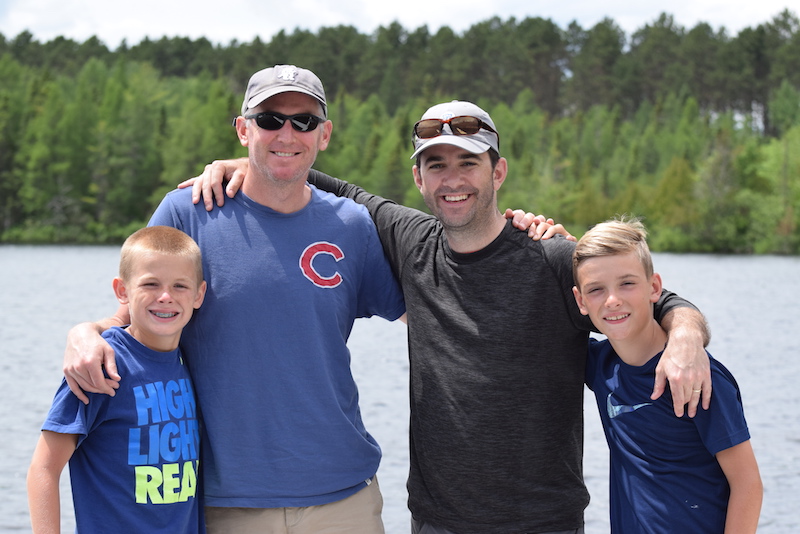 It was another incredible Father Son session, and it's hard to believe it's already almost over. Time surely does fly when you're having fun. Breakfast was omelets, lunch was Italian subs, and dinner was the grandaddy of them all…steaks grilled by David Flom, as if we were all dining at Chicago Cut. Amazing. We are so grateful for his generosity.
The steaks were part of our closing dinner, where guys like Dobson Schofield and David Arena talked about their Deerhorn experience. We gave out awards for high scores in riflery to Walker Bruce, Owen Flom, Andy Rochford, and Cody Schaffner. The chipping contest in golf went to Brendan and Luke Carroll. And Andrew Block treated us to a Deerhorn favorite, "Long May You Run," on the guitar.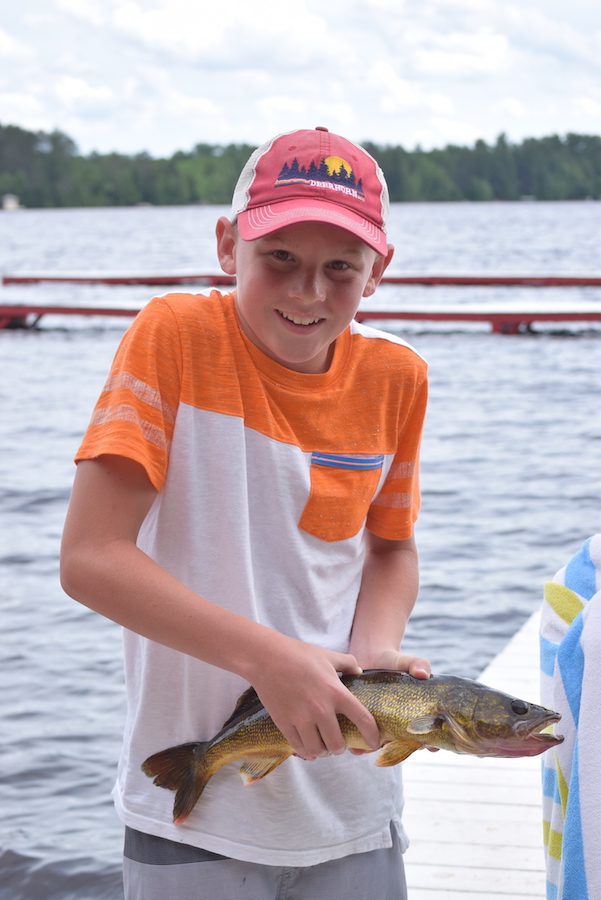 Today was guided fishing too, and while there weren't any huge lunkers caught, everyone had a great time with the guides and caught northern pikes and walleyes. We enjoyed beautiful sunshine all day, until a brief rain shower forced the campfire into the lodge. But at least it held off until after we got several good games of fathers vs staff vs kids Scalp games in!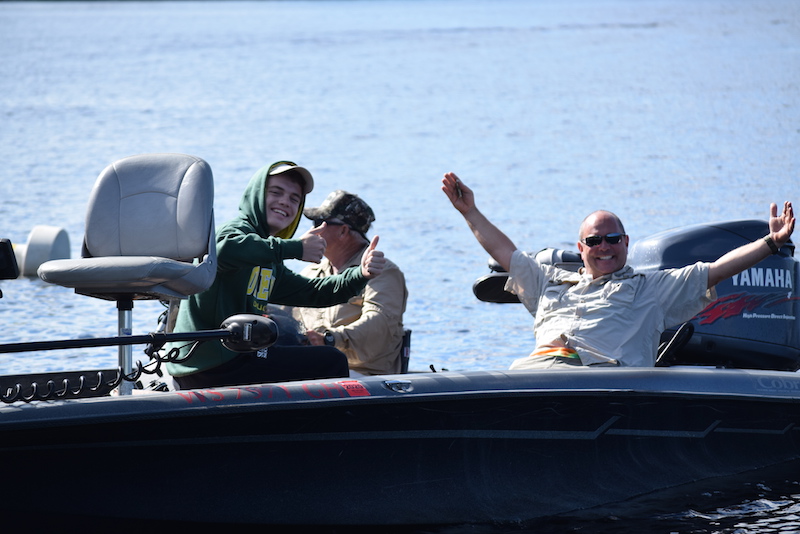 We love hearing stories from guys like David and Will and Tuna about when they were campers. That part of the legacy of Deerhorn is incredible. But what's even more special is watching dads create their own legacy with their kids and grandkids…becoming part of the history of Deerhorn that their kids will tell  when they are grown. Watching the new memories build upon the old and seeing the legacy of Deerhorn in action. The legacy of friendship, and family, and kindness.