Other than a brief shower this afternoon, we enjoyed another day of incredible weather at Deerhorn! More sun, more breeze, and slightly cooler temperatures made for perfect Deerhorn weather. Breakfast was pancakes, which is always a favorite, and lunch was chicken patties, also a crowd pleaser.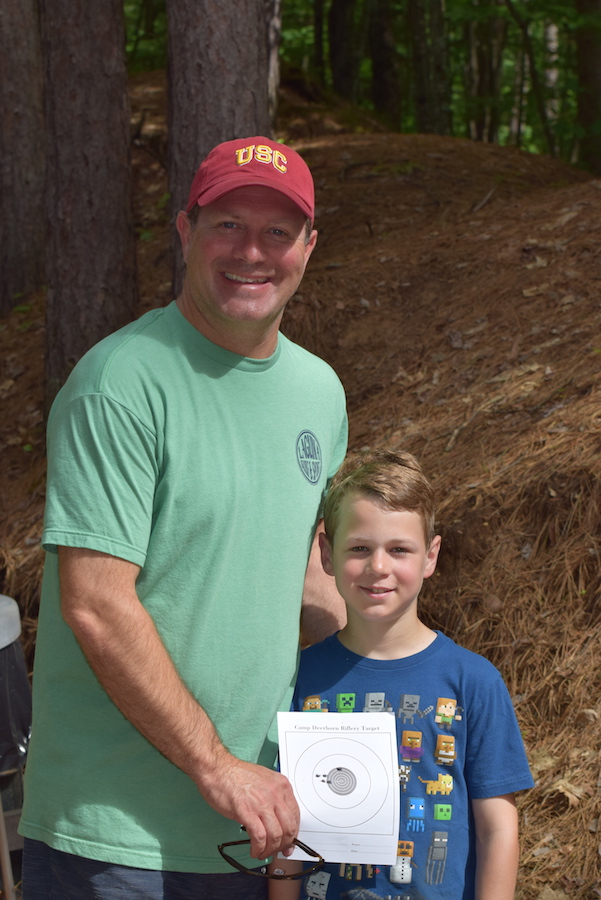 As always, riflery and archery were packed most of the day. Kids can't get enough of trying to improve on their target scores, especially in riflery! The craft shop was super busy this afternoon too. Unfortunately, a mama Robin decided to build a nest right next to the door this spring, which was the perfect spot…until all the humans showed up in June! Now there are two eggs, one baby, and one mama trying to feed her baby while activity swirls inside the craft shop! Luckily most of the day the craft shop is quiet, and our craft guys built a wall to try to block the nest from curious hands. We're hoping we can help keep those babies safe!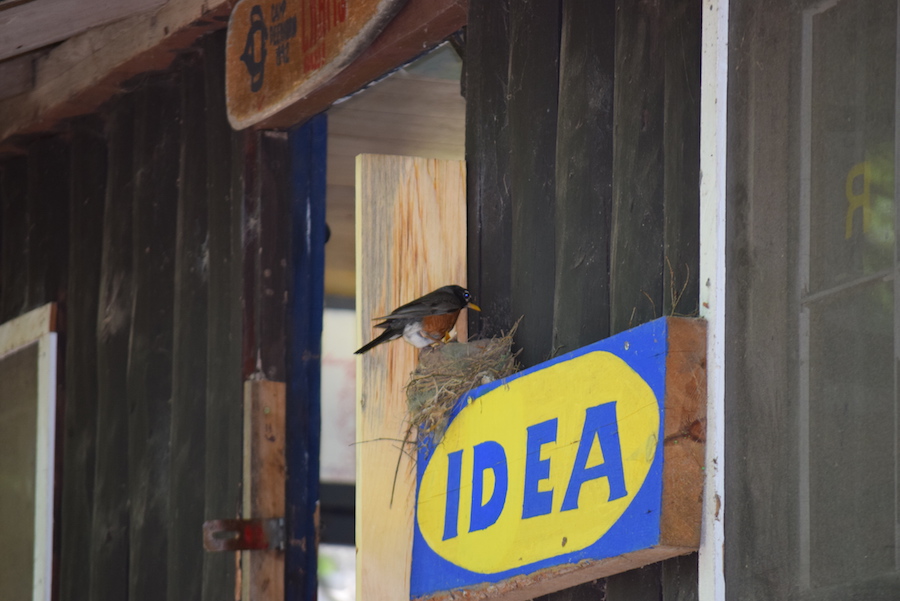 The waterfront was busy again today, with lots of action out on the Rave. Lots of families decided to do some horseback riding today too!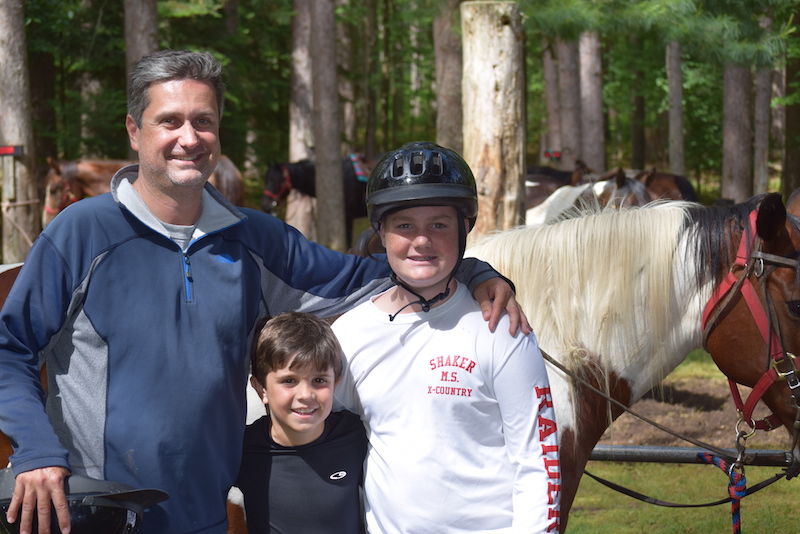 We were all super excited for dinner tonight. Because of the generosity of Brendan Carroll, we were all treated to Giordano's pizzas in the dining hall. So delicious! Thanks, Brendan!!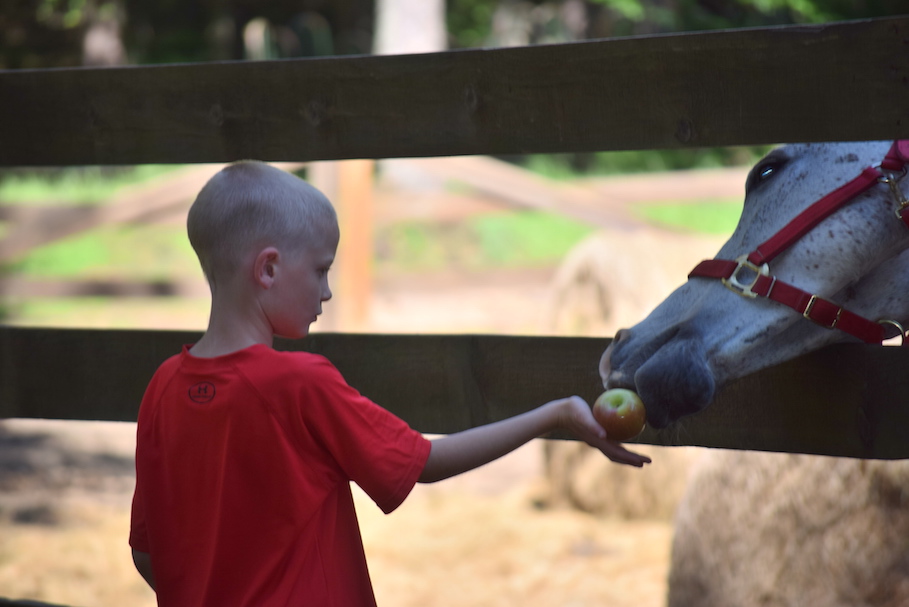 After dinner it was fathers vs sons Capture the Flag, followed by another great Deerhorn campfire! With so many six year olds at this session, there were several kids asleep at dinner, and even more falling asleep at the campfire! Deerhorn days are exhausting!