We woke this morning to blue skies and doughnuts for breakfast…doesn't get much better than that!…except it does when you're at Deerhorn! This morning was the last three activity periods of the summer. Campers made the most of their time to work on stars and just plain have fun, like many trips down the waterslide!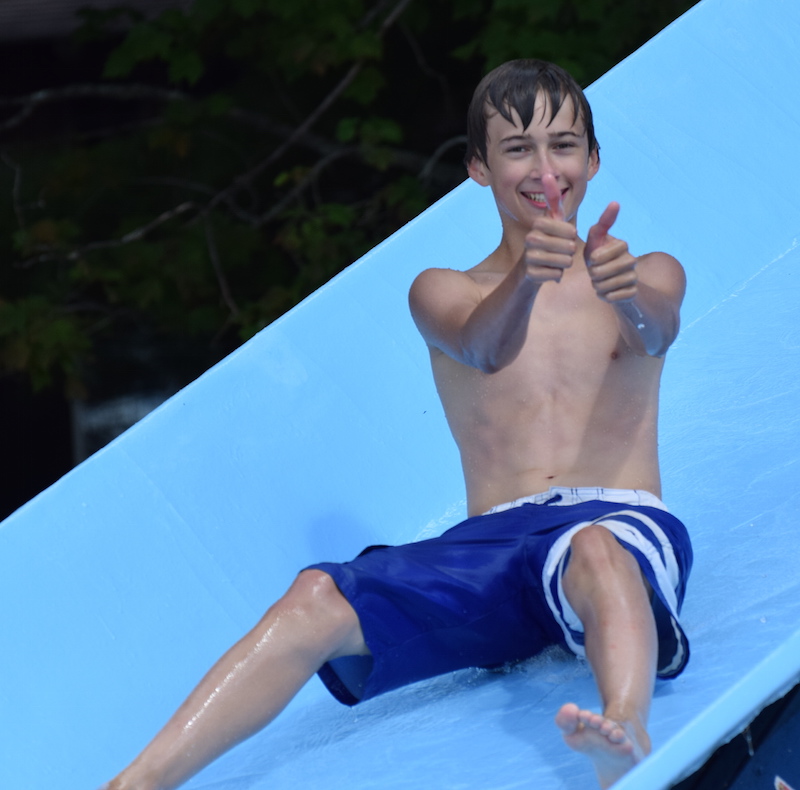 After sloppy joes for lunch, campers spent rest hour packing up their koogees to head home tomorrow. This afternoon was three activity periods of team competition, including indian ball, koogee ball, and basketball.  The third period was all camp Scalp! As you can tell from the photos, campers were fired up!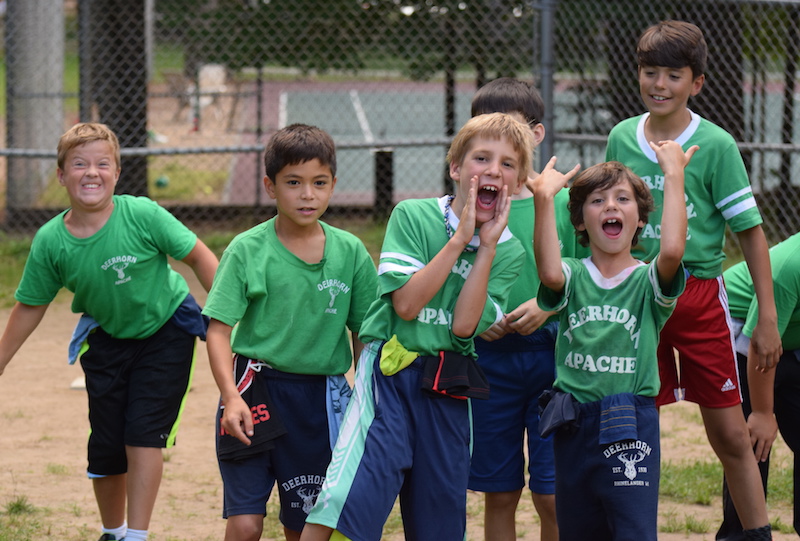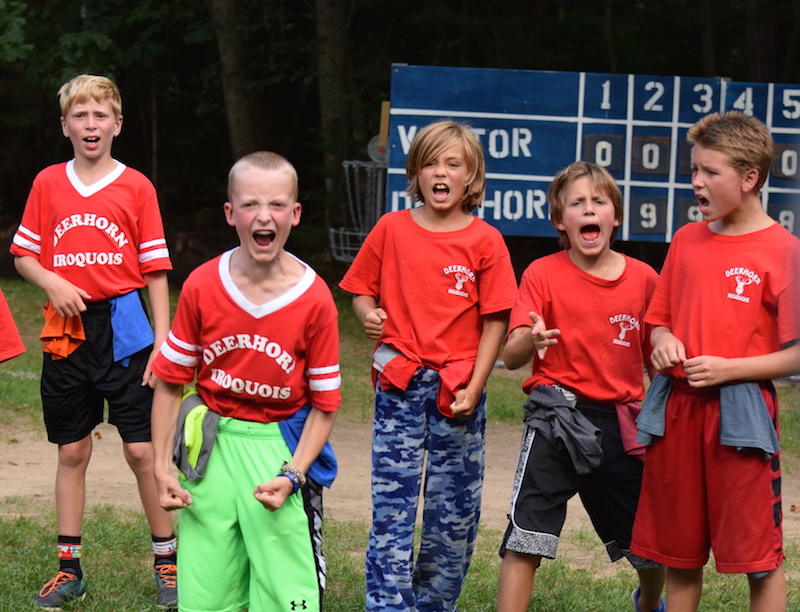 After chicken fajitas for dinner, it was time for the Water Campfire. Every summer we ask 4 sixteen year olds to lead our four camp teams.  The four we chose for this summer, Andrew, Jake, Diego, and Max, have carried on the tradition of leading their camp teams with honor and integrity. They have truly made us proud this summer. Tonight we honor them in their final night as a camper at Deerhorn. The Water Campfire is a special night where the leaders are introduced, they give a speech, and someone sings a song requested by them.  It's always a very special night for all of us involved. It reminds us that though team competition can look like this…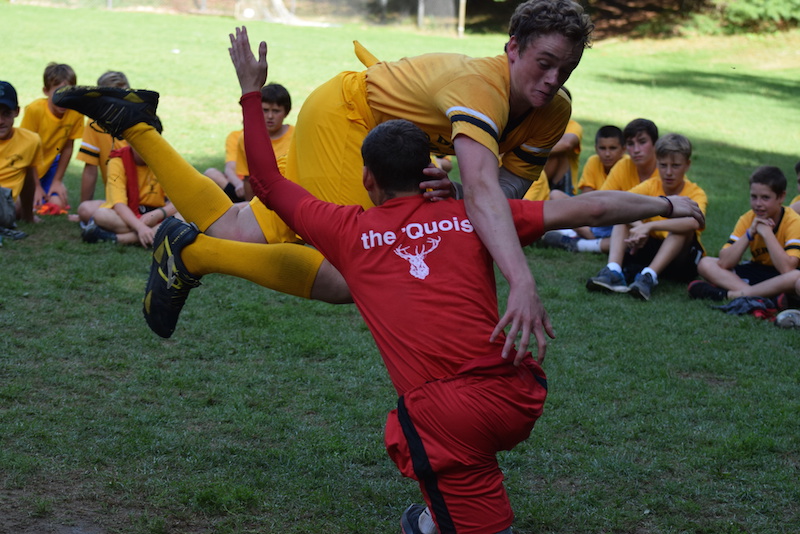 But in the end it usually looks like this.