What a day…it's hard to put into words the last day of a Deerhorn summer…but I will try! We'll get the menu out of the way first…cinnamon toast for breakfast, pizza bagels for lunch, and chicken fajitas for dinner.  It doesn't get much better than that.  And the weather…the sun shone most of the day, with a few dark clouds and thunder rolling through, but no rain.  And activities…this morning was the last morning of activities, so kids finished up those last stars and crafts projects (though many more came back to the craft shop at G-swim to work some more.)  Kids spent rest hour packing up, and the afternoon was three periods of team competition.  The first two periods were sports and games like Quidditch, Indian Ball, and soccer.  The third period was Scalp!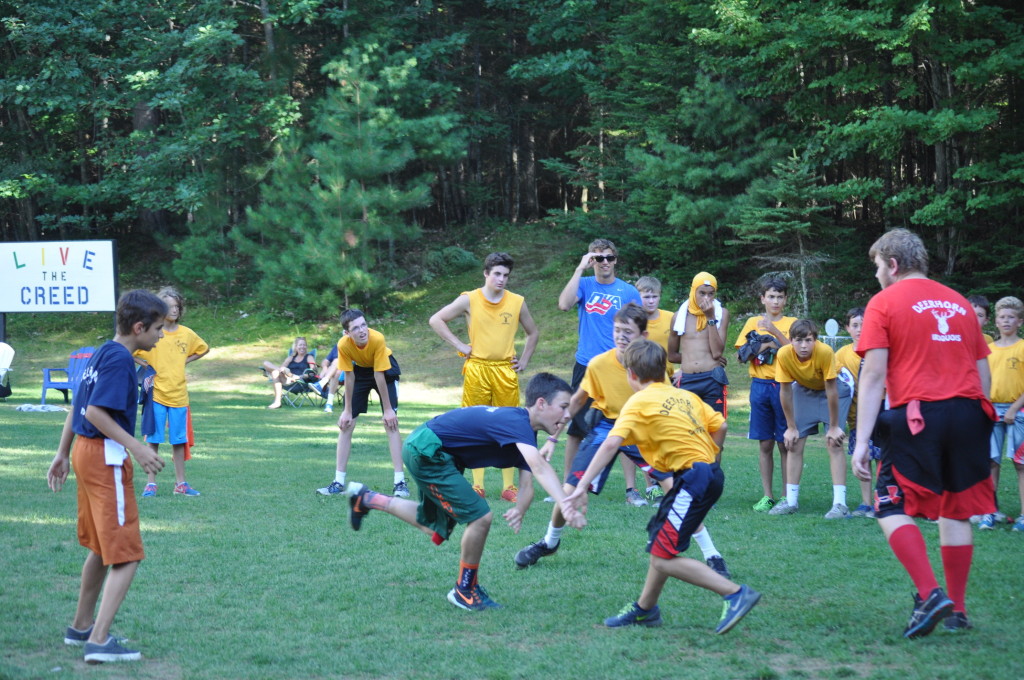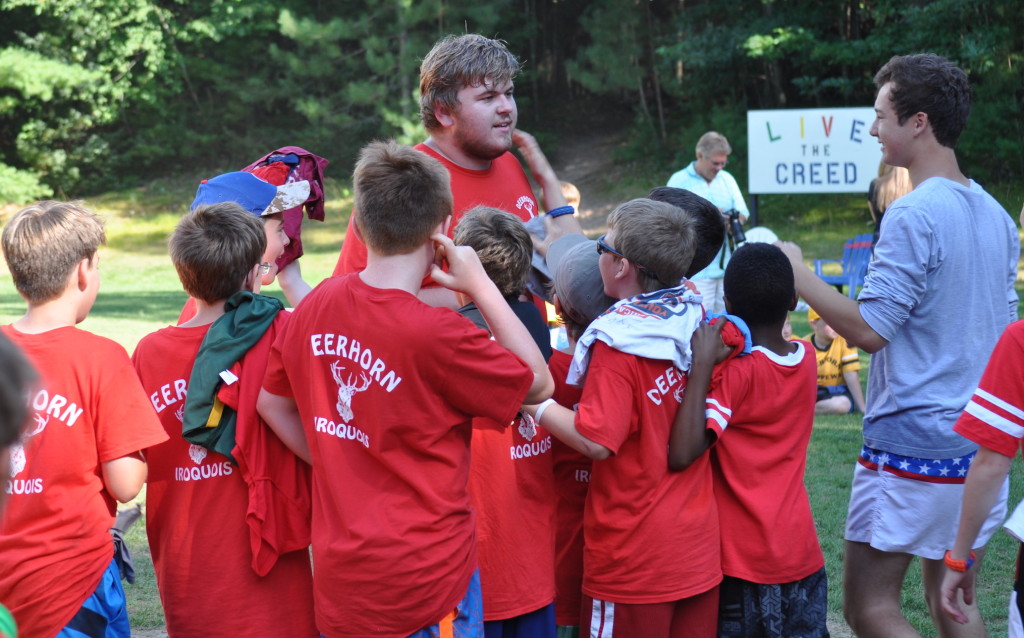 After dinner, it was time for the Water Campfire.  Every summer, we choose four 16 year-olds to lead the four camp teams.  It is the highest honor at Deerhorn, and kids dream about being a leader from the time they are little, and they look up to the leader of their team as their hero.  These four leaders have done an incredible job this summer, and we couldn't be prouder.  They showed everyone how to "win modestly & lose gracefully" and they showed their teams how having fun matters a lot more than what the scoreboard says.
So the Water Campfire is the time for the leaders to share what Deerhorn means to them.  The sailfish are set up inside the A-Dock, there is an old bed frame with a fire built on it out in the middle of the water, and the leaders canoe from the ski dock to the A-Dock and light the fire with torches.  Then they stand in front of their half canoes and the evening begins.  Each leader has someone introduce him, he gives a speech, then someone plays a song.  It was a beautiful night, the stars were out, and all was quiet.
It's a little tricky having a water campfire with a camp full of young kids, many of whom have never been to camp before.  There might have been some sandcastle building in the front row, and by the end, some sleeping.  But I'd like to think that they listened to at least part of the evening, and that something sunk in…something about how, even though the activities are awesome, and the food is good, that the important part goes much deeper.  I hope they heard how much Deerhorn means to these boys after spending a combined 28 years at Deerhorn.  I hope it planted a seed, ignited a spark, lit a fire that made them think…"I love this place. And I can't wait to come back next summer."