You know it's going to be a good session at camp when we page that the buses have arrived and all the kids who are already here go sprinting to wait at the bus door for their friends to get off. It's so awesome to watch and it embodies the Deerhorn Spirit. Not only are these kids excited to see their friends, but they're ready to greet new ones, and follow them to koogee row to help them move their trunks into their koogees. (without being asked!)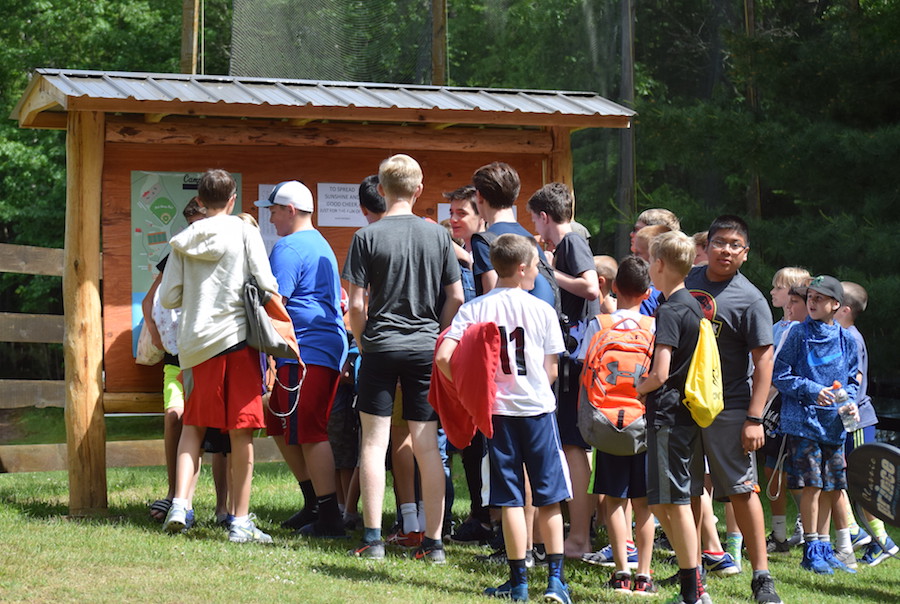 We woke up to rain this morning, which was a bummer, but by the time the buses arrived, the clouds had cleared and the sun had come out. Breakfast was muffins this morning and lunch was BLTs.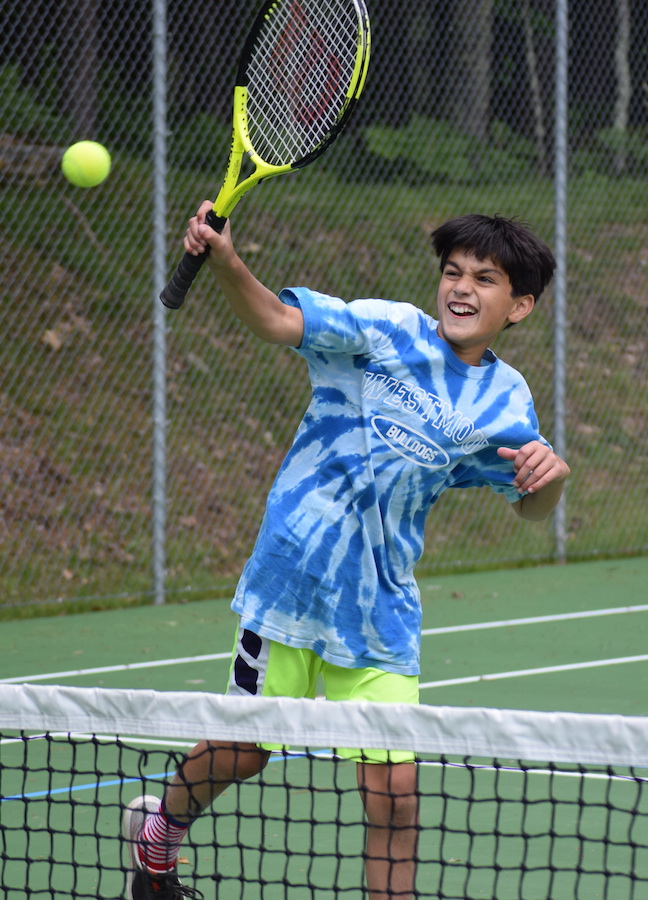 Kids were divided into temporary groups by age, and they did activities this morning and afternoon like sprout ball, tennis, and basketball. Around 1:30, we did swim tests for everyone who had already arrived, and then they had a few more activities.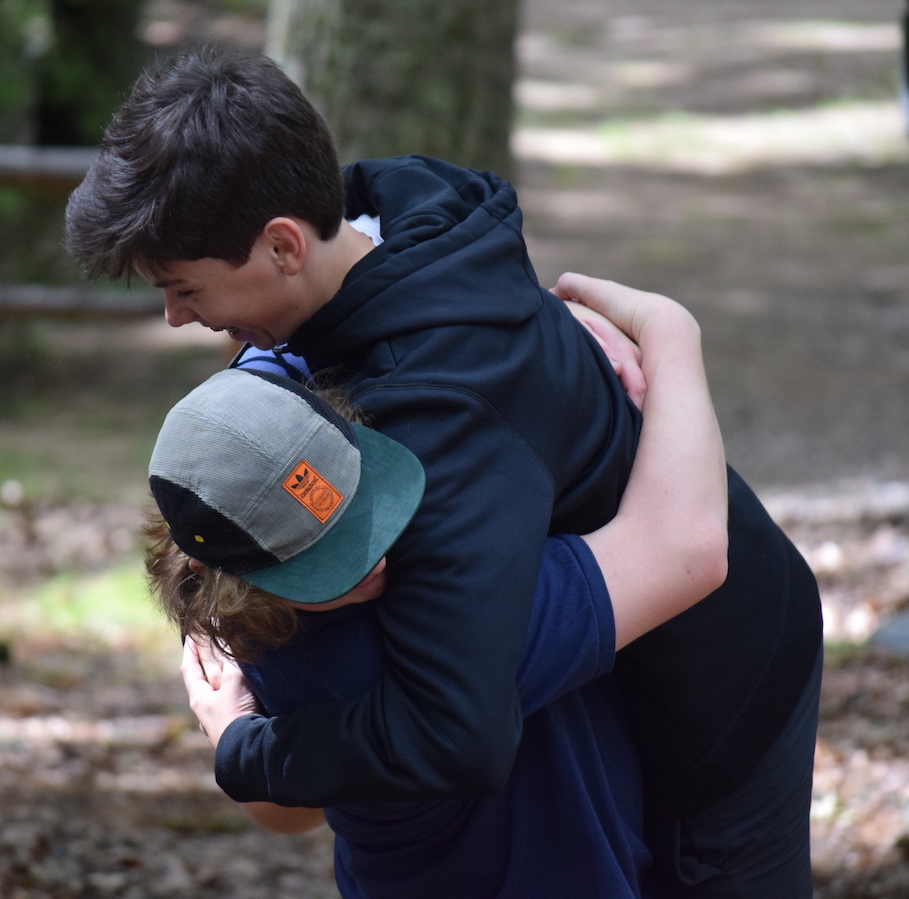 And then the buses arrived, and we made the page and everyone went running! It's so fun to watch the joyous reunions, as teenage boys go sprinting across koogee row to jump into the arms of one of their favorite people. And it's incredible to see these kids almost a year later, almost unrecognizable because they have grown so much! Some of them tower over us now!
After kids settled into koogees, those who just arrived took swim tests, and then we had a meeting in the lodge to introduce the staff.  Following the meeting, kids played a few activities before dinner, which was spaghetti and brownies for dessert.
After dinner was the traditional all-camp Capture the Flag. Kids in dark shirts and light shirts ran all over camp, trying to get their team's flag to the other side. Finally, kids met with their koogee for milkline to get graham crackers and milk and settle down a little before bed.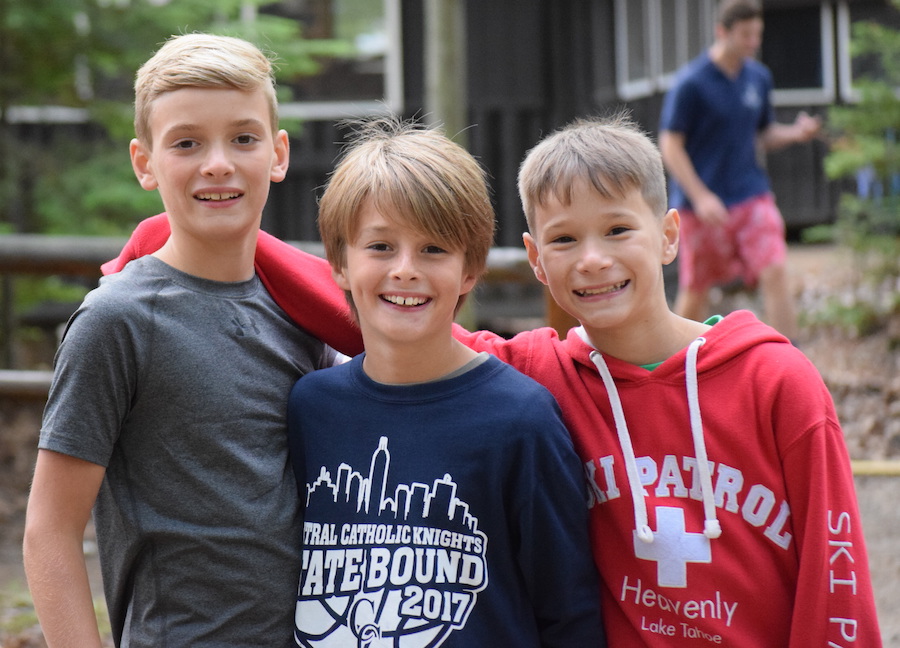 It was a full day and camp is full of excited, happy kids. Maybe you're a veteran parent, whose son is here for his 8th summer, and your heart is full because you know happy he is to finally be back, after the countdown to camp over the winter. Or maybe you're a first year parent, worried whether he's homesick and hoping you made the right decision. Or maybe you're somewhere in between!  Either way, know that we will do everything we can to make his summer at camp an amazing one. And if he's a little homesick tonight, we'll get him through that too.
At the staff intro meeting tonight, Blaine talked about a video on Youtube where a turtle is stuck on his back, legs flailing in the air. And another turtle comes along and pushes under the shell, helping the turtle flip over and they both continued on their way…and then he talked about how we can all be "turtle flippers," and help each other when we are struggling.
Today I read an article that really hit home for me and I wanted to share it with you. It's titled "Summer Camp and The Hope for the World," and you can read it HERE.
My favorite quote from the article is when the author says,  "As the world tilts towards chaos and we stare down global uncertainty, it is not the mighty armies that make that make me feel safe. Nor does the knowledge coming out of universities bring me peace. Instead, I take solace in the fact that at this very moment, summer camps are preparing to open for business."
I take solace in that fact too…that kids are at summer camp, learning to be independent, kind, compassionate members of a community, who help each other and lift each other up…and who learn how to be "turtle flippers."