After some rain last night, this morning dawned much cooler than this past week. It's kind of a nice break from the heat and humidity. We love Sundays at Deerhorn, because it's the only day where we get to sleep in an extra hour and have breakfast at 9:00! This morning's breakfast was french toast sticks and bacon. After breakfast, kids enjoy some free time where they can hang out with their friends, play tennis, or join some counselors in a game of ultimate frisbee on the soccer field.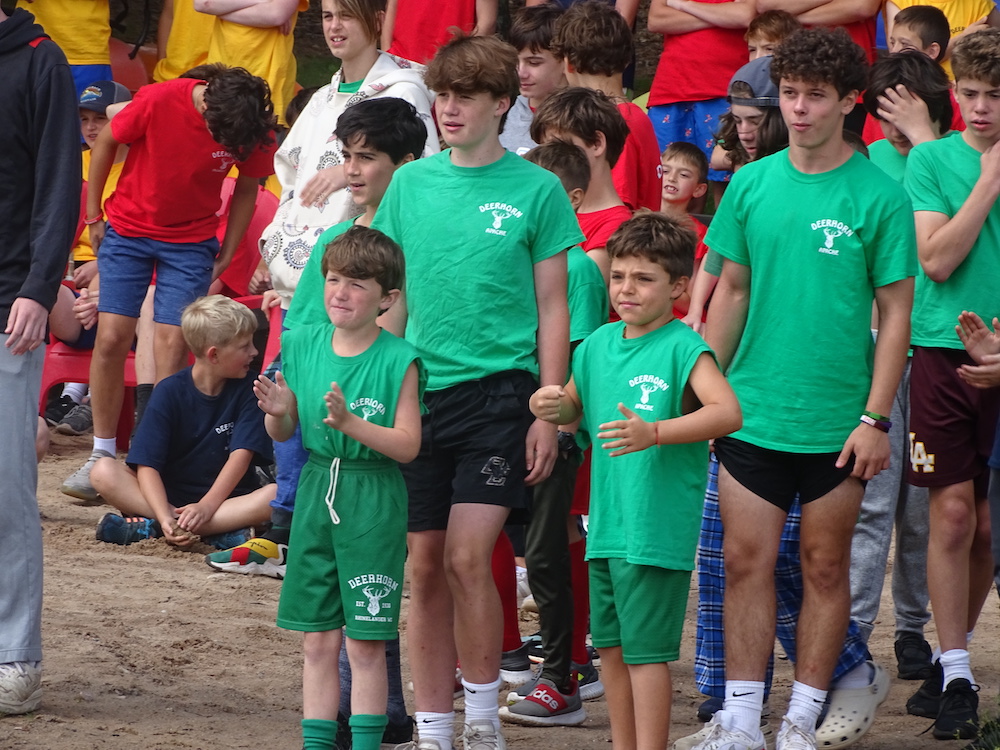 Spencer gave the Words of Wisdom talk at the campfire ring at noon, centering around the motto he likes to live by, to be a DAWG. (Do Anything With Greatness). After lunch and rest hour, it was time for our first Sunday event of B session, the Deerhorn Olympics! There were three periods of team competition in Olympic events like tennis, soccer, hockey, and swimming. It was a great afternoon of team competition! We'll have to wait until the points are tallied to find out who won.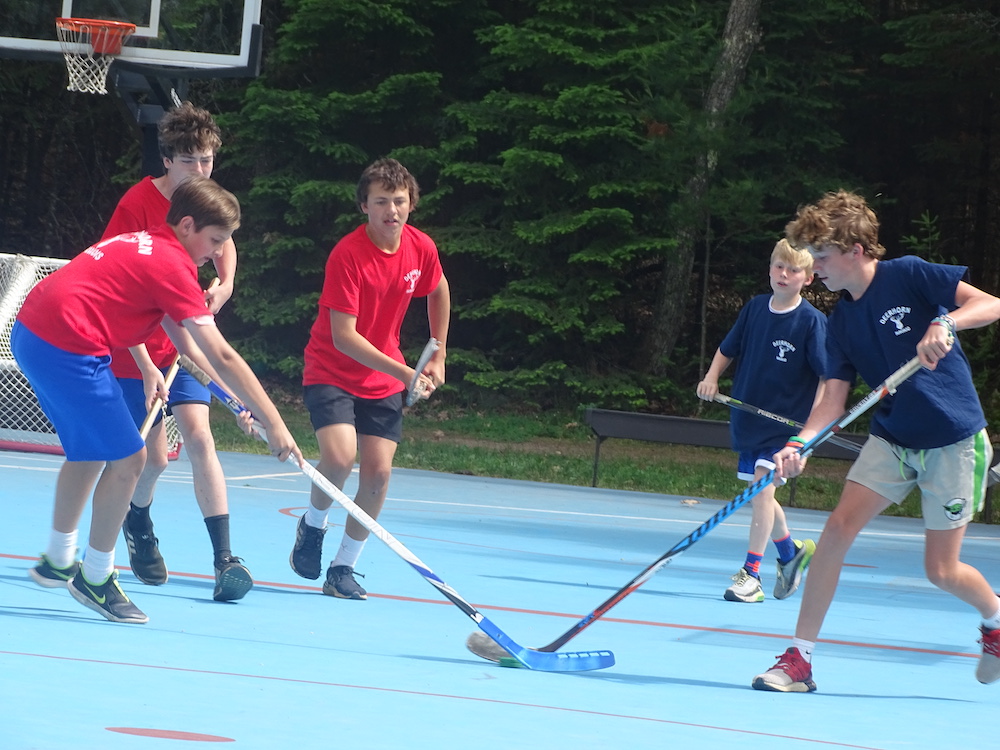 After dinner, kids will gather with their koogee for some koogee time doing an activity together, and we'll cap off this Sunday with another great Deerhorn campfire! Another Deerhorn Sunday is in the books.