We awoke to rain this morning, so that delayed our baggage pick up until after breakfast. However, we still managed to get the buses off on time at 11am. This morning's awards breakfast was another great one! We passed out lots of awards including patches earned for stars, and most improved patches in each activity.
The rifle awards for top score in each age group went to  Hugh Wagoner for junior, Ty Klein for intermediate, and Walt Szafran for seniors.  The tennis tournament trophies were given to Trevor Martay for 11 and under, and Tate Philips for 12 and up. Tate also took home the ping pong tournament trophy.
We also passed out Deerhorn Spirit Awards to Emmett McConnell for juniors, Will Strickland for intermediates, and Andy Rochford for seniors. Outstanding Camper trophies went to Navin Linson for juniors, Michael Disser for intermediates, and Scott Phadnis for seniors. Videos for all the speeches for these awards are posted on our Facebook page.
The Chippewa remain in first place after B session, followed by the Navajo, Iroquois, and Apache. For team updates throughout the summer, check out our Team Competition page on our website.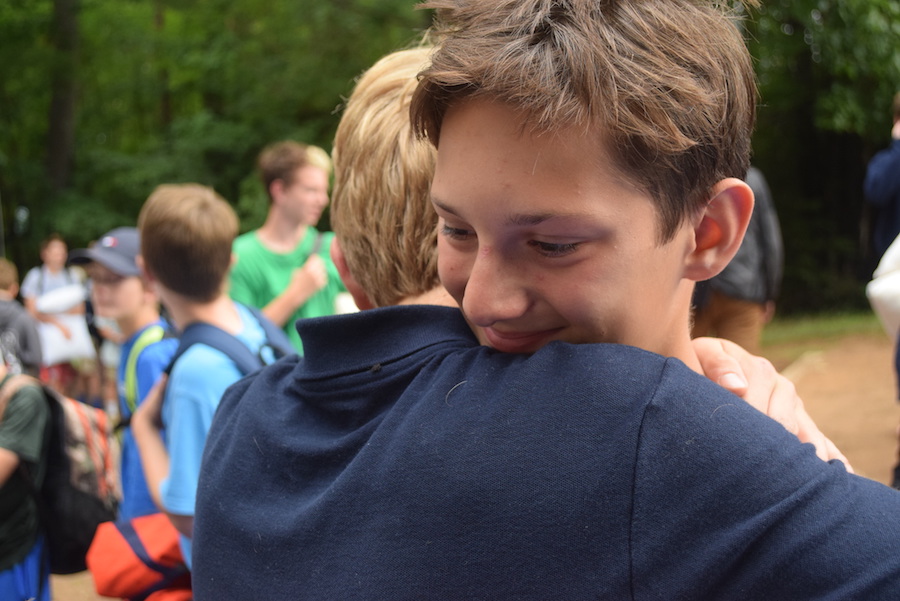 The buses left at 11 and there were definitely some tears as we said goodbye to friends. We have 56 kids who are staying over for C session, which is a record number for a changeover! We had some really fun things planned at camp this afternoon, but unfortunately there are supposed to be thunderstorms…so, as is typical in the life of a camp director, we had to make some last minute changes! The kids who are staying are going in town this afternoon to go bowling at Hodag Lanes, then coming back to camp for Domino's pizza and a movie in the lodge.