Kids always get super excited to find out what teams they are on, and with a 10 day session, that has to happen quickly. So the leaders woke up at 6am before breakfast to draft their teams and we announced them just before lunch. We passed out their team shirts, and we even managed to wrangle them into team pictures…not an easy task!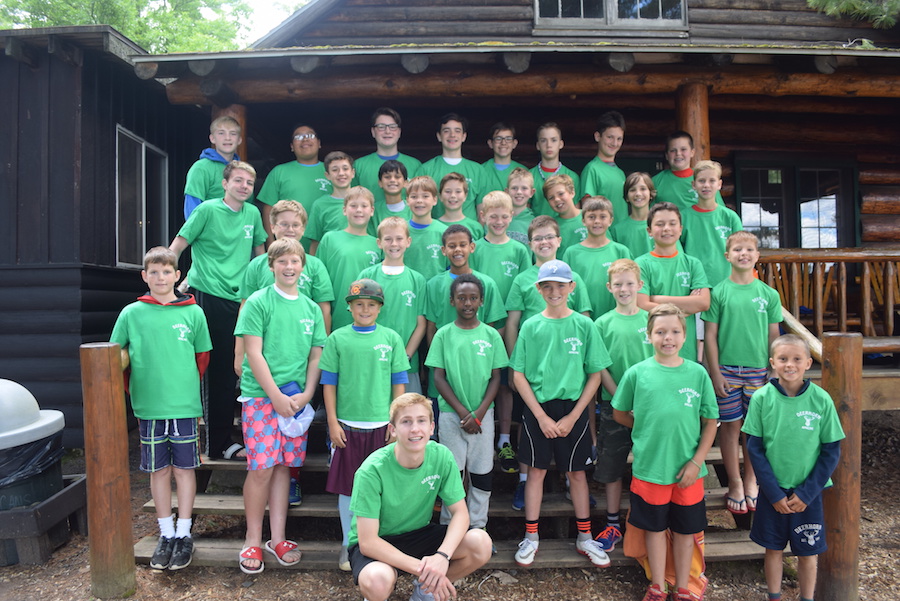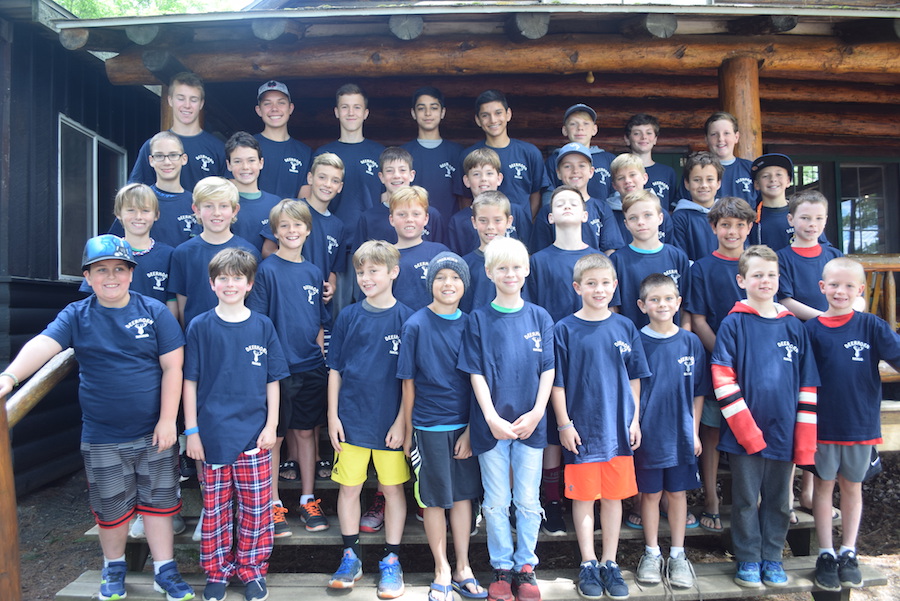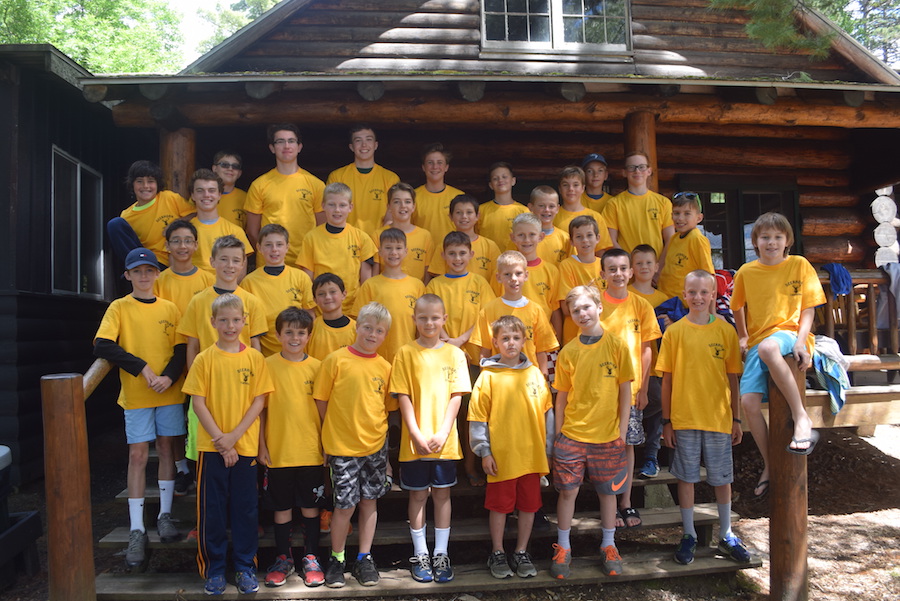 You can learn more about the Deerhorn teams, and also "meet" his leader on the team competition page of our website HERE. No matter what team drafted your son, I can promise you he can't go wrong with any of this year's leaders. They've been Deerhorn campers for 6-8 years and are some of the most rock solid teenagers you could ever hope to meet. They are perfect examples of the Deerhorn Creed, and ready to help make your son's summer even more awesome.
The draft was definitely the highlight of the day, followed by the other highlight, all camp Scalp after dinner. The dining room always goes wild with that announcement, the first Scalp of the session. Younger kids play on the baseball field and older kids play on the soccer field. Each camper has two t-shirts as flags, and if one gets pulled, they're out. Last team with someone in, wins. It's hands-down everyone's favorite camp game.
Besides all of that awesome madness, it was activities as usual. It was coffee cake for breakfast, Italian subs for lunch, and chicken and biscuits for dinner, so a banner day for meals as well! Orientations continued, and judging by the photos, everyone had a great time! (although with boys and group photos…you never know how they are going to turn out!)