This day is definitely the hardest of the summer…the goodbyes the most bittersweet. While we are ready and excited to greet 120 D session boys tomorrow, it is always hard to say goodbye to our 15 year olds when they leave at the end of C session. The tears flow freely and the hugs are big. For most of them, it's their last year as a camper, and some of them have been with us for 8 years. What a privilege to watch them grow up. And once again, the pictures tell a better story than I ever could.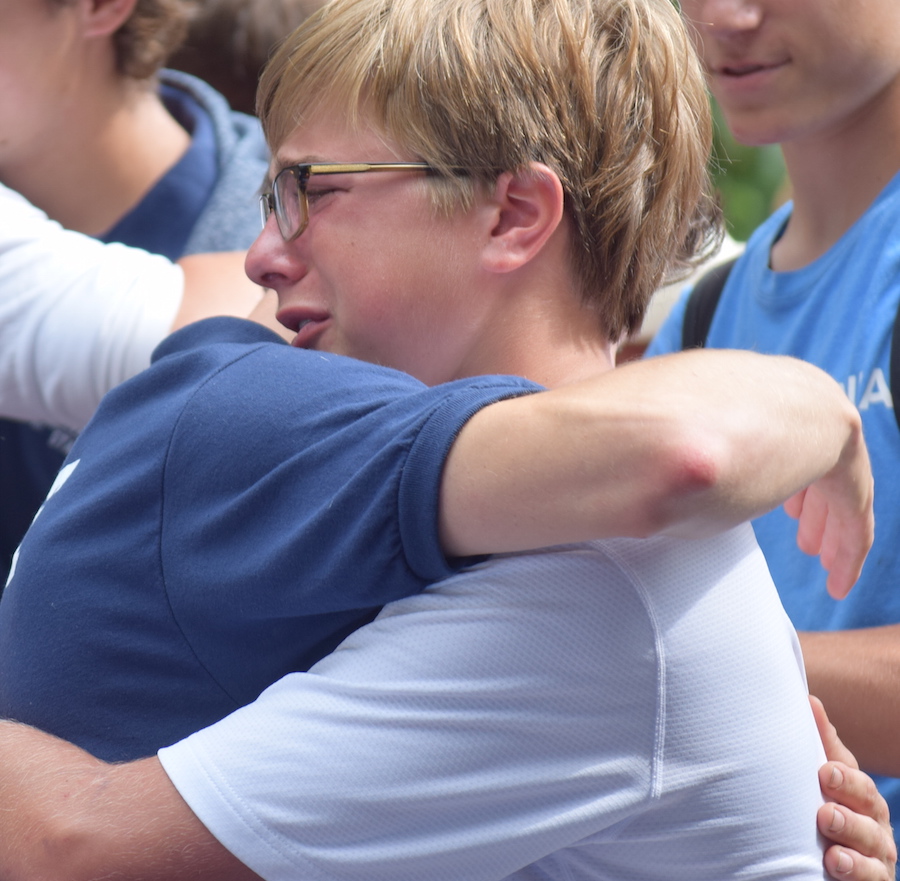 This morning's awards breakfast was full of all of the typical awards we pass out, but also included several larger awards as well. We had lots of tournaments going this session, and many of them were camper led, which is awesome to see. Eli Davis won the chess tournament, Max Placido won the ping pong tournament, and Charlie Gardella won the tennis tournament for 11 and under, while Bowen Stimpson won the tournament for 12 and up.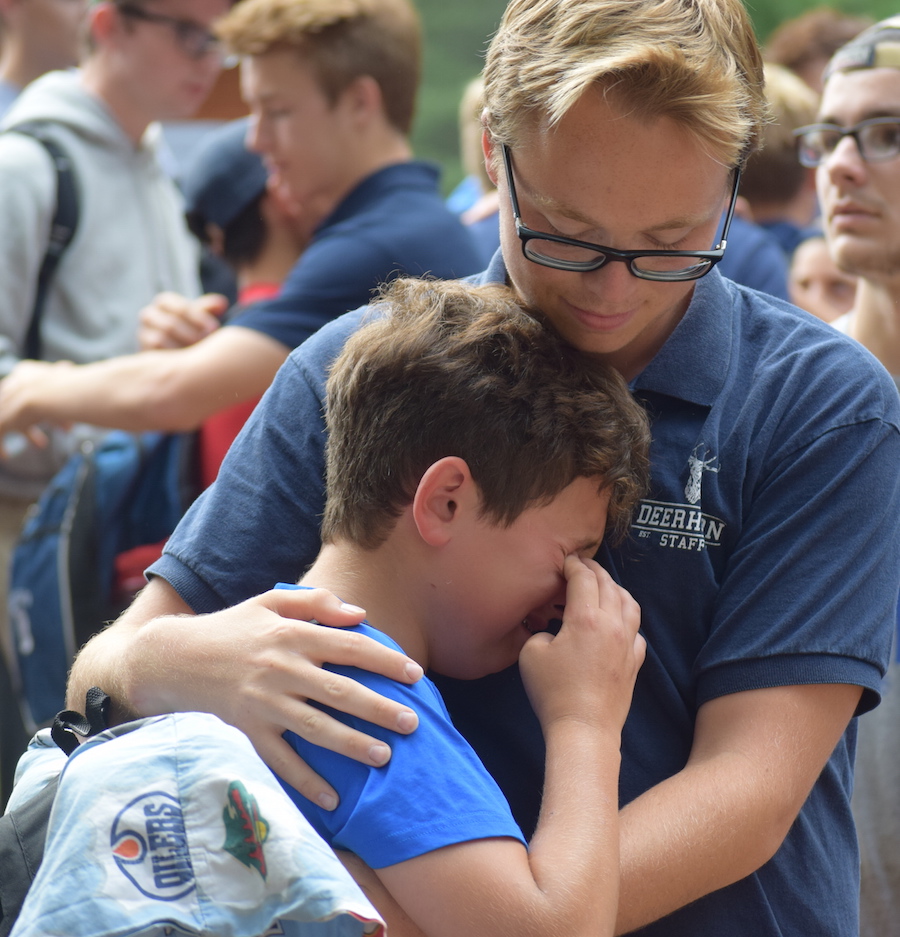 The riflery high scores for the C session were Dylan Tackett for juniors with a 32, Eli Davis for intermediates with a 35, and Nick Chu for the seniors with a 45. Deerhorn Spirit Awards were given to Dylan Tackett for juniors, Bo Howenstein for intermediates, and CJ Johnson for seniors. For the Outstanding Camper trophies, they went to James Liebler for juniors, Oscar Trevino for intermediates, and Philip Meyers for seniors.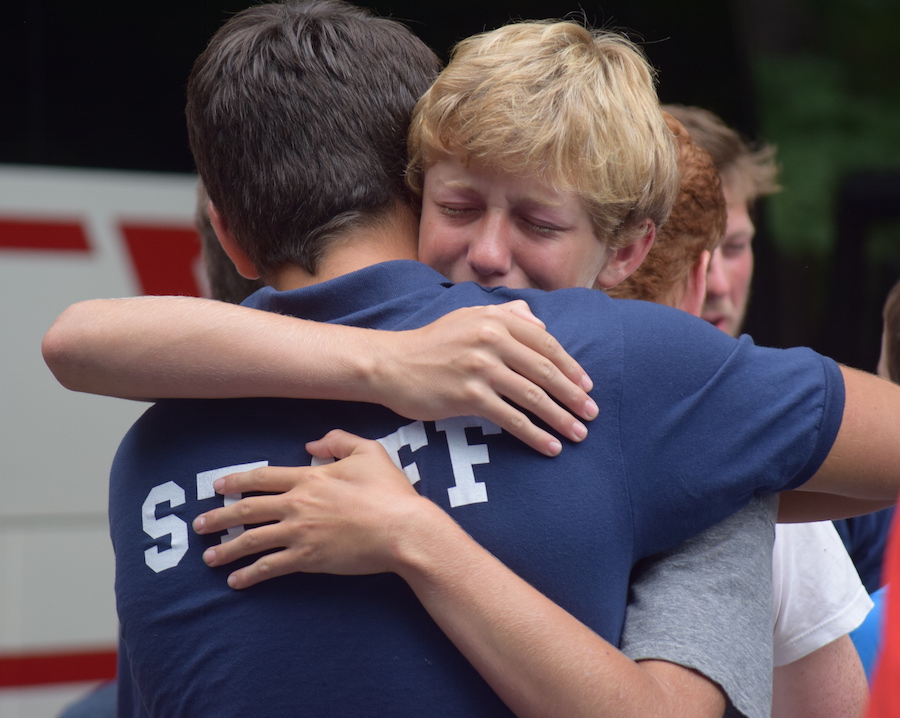 And finally, we gave out our bigger awards as well. The Lloyd Richmond Sailing Trophy went to Davis Alvarado, and the Dr. Don Horseback Riding Award went to George Landsberg. The Stinky Robinson Knife Award is given in memory of a Deerhorn camper, who later died serving his country in WWII. His knife was returned to his parents after the war, and they gave it to Camp Deerhorn in his memory. It has been given every summer, since the 1940s, to the senior camper who has given the most in service and loyalty to Deerhorn. We are so proud to announce that this year's winner is the incredible Henry McQueen! Speeches for most of our bigger awards will be posted on our Facebook page within the next couple of days.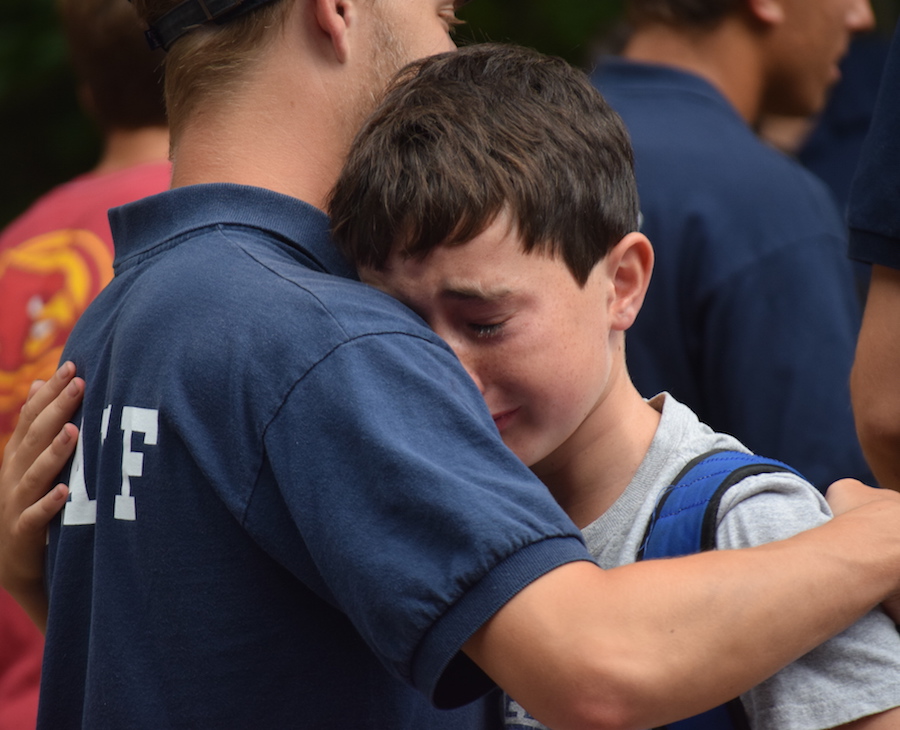 The team standings have remained the same as they were at the end of B session, with the Chippewa still in the lead. For full team totals, check out our Team Competition page.
We have 20 kids who are staying over for D session and they have a fun afternoon ahead of them. They are headed to Minocqua for the day, going to a lumberjack show, putt putt golfing, pizza for dinner, and the Min-Aqua Bats waterski show tonight. They were all excited to go!
Many thanks to all of you who shared your son with us for C session. We hope he comes home walking taller, with a smile on his face, full of stories to tell, and ready to come back next summer!