We ended our C session this morning with our awards breakfast. Many awards were passed out, including Most Improved Patches and those patches earned for stars.  We had lots of tournaments running this session, most organized by campers like Cooper Pierce (chess), Ben Fellows & Nick Chu (pickle ball), and Inigo Banos (ping pong).  Thanks to those guys for all your hard work in organizing the tournaments!  Griff Parry won the ping pong tournament, Nikita Volynskiy won the chess tournament, and George Landsberg & Philip Meyers won the pickle ball tournament.  In the finals for the tennis tournament, Cole Sabia was the winner for the 11 and under bracket, and Tate Phillips took home top prize for the seniors.
Sharpshooters in riflery for the C session were Emmett Nomellini for juniors, Conner Tackett for intermediates, and Walt Szafran for seniors.  Deerhorn Spirit awards were also given out to Brooks Pearce for juniors, Tate Phillips for intermediates, and Max Tunicliffe for seniors.  Outstanding camper trophies were given to Eli Davis for juniors, Inigo Banos for intermediates, and Ben Allen for seniors.  We also gave out the Dr. Don Memorial Horsemanship Award to Conor Husting.  Great job to all of our campers! Navajo has taken the lead after C session, but it's still a close race.  For team totals, check out our team competition page. Award speeches are posted to our Facebook page.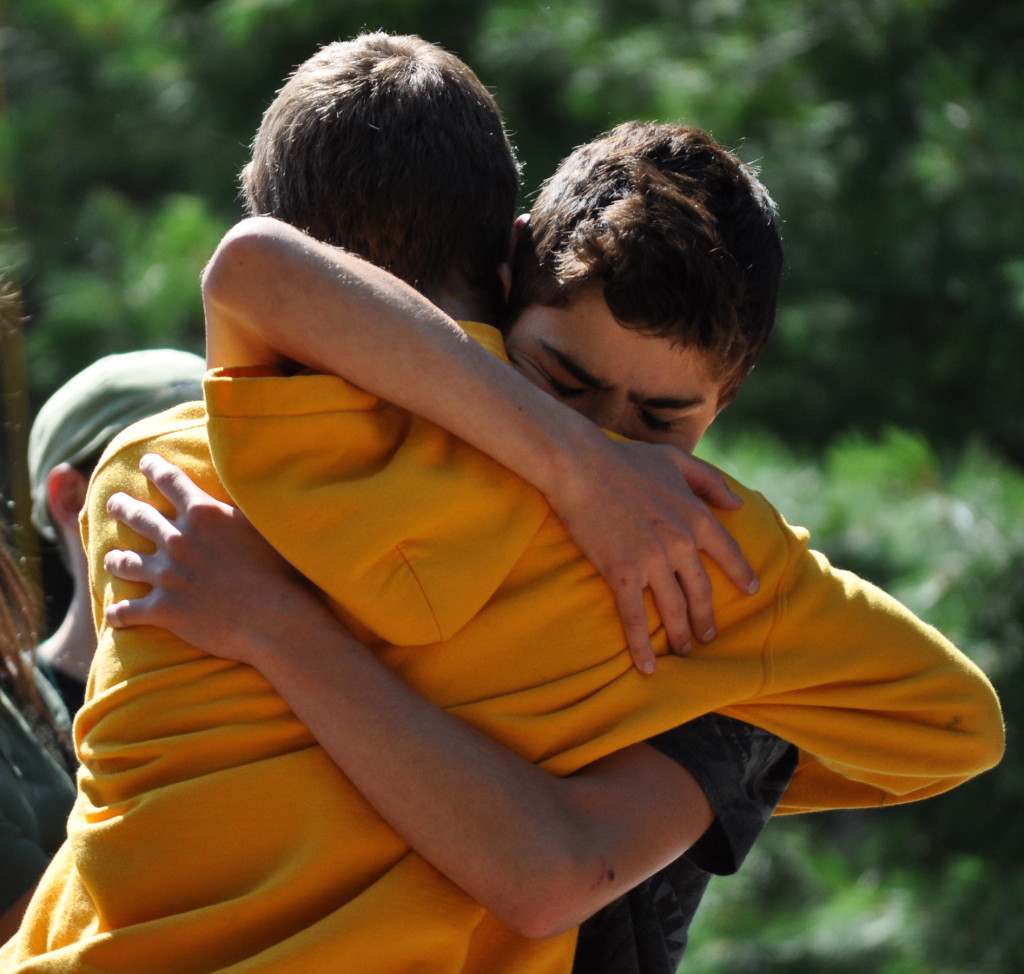 So C session is over, and it's usually the saddest session ending because of all of our Voyagers who leave to go home after spending at least 5 weeks with us.  I've talked a lot about friendships made at Deerhorn, but nowhere are those friendships more evident than on the last day of camp.  The tears, the long hugs…we will miss these guys but we know that they will miss camp even more.  The pictures truly are worth 1,000 words.  When 13 year olds seek out our 6 year old daughter to hug her goodbye, I know what special kids we have at Deerhorn.  We truly hope they will all be back next summer.  They will always have a home at Deerhorn.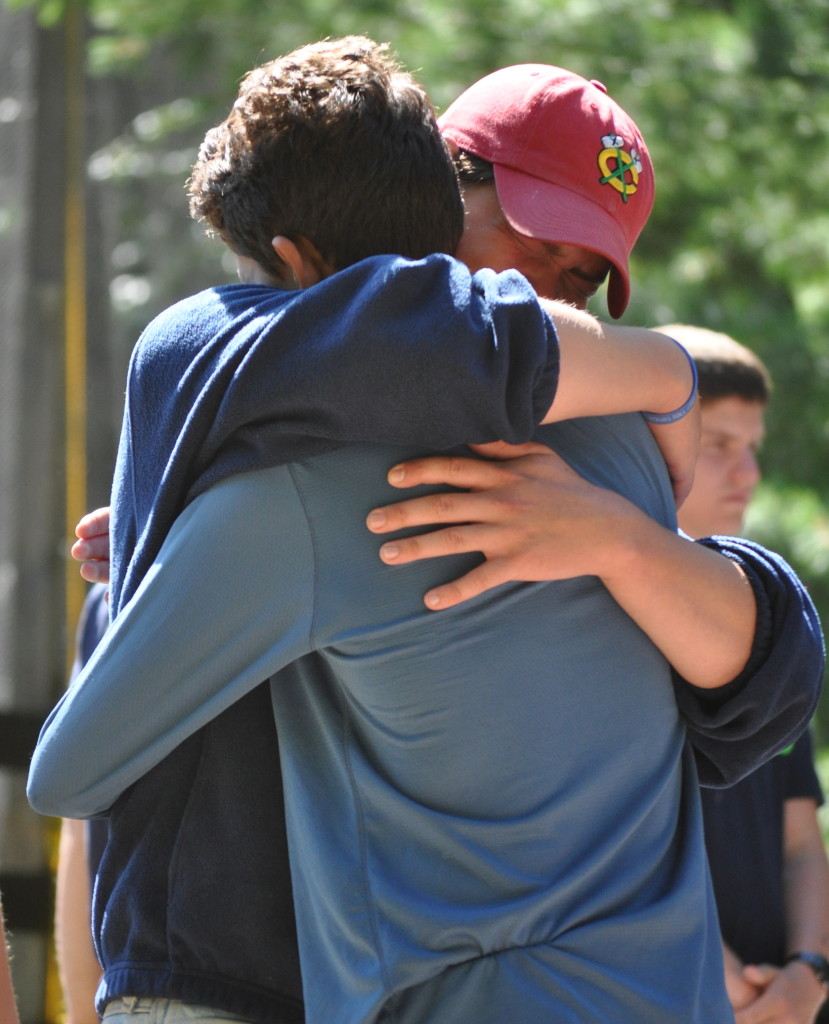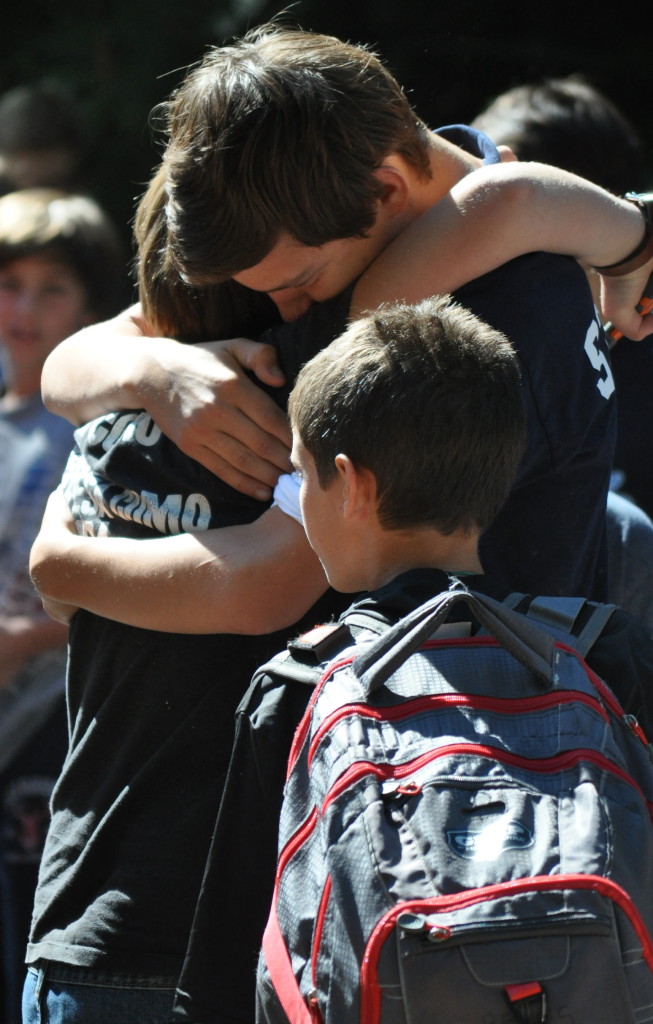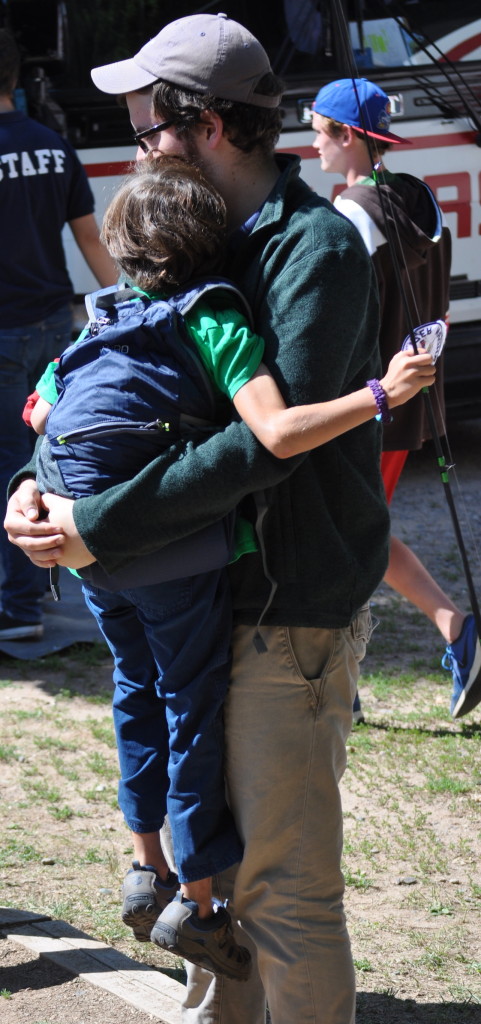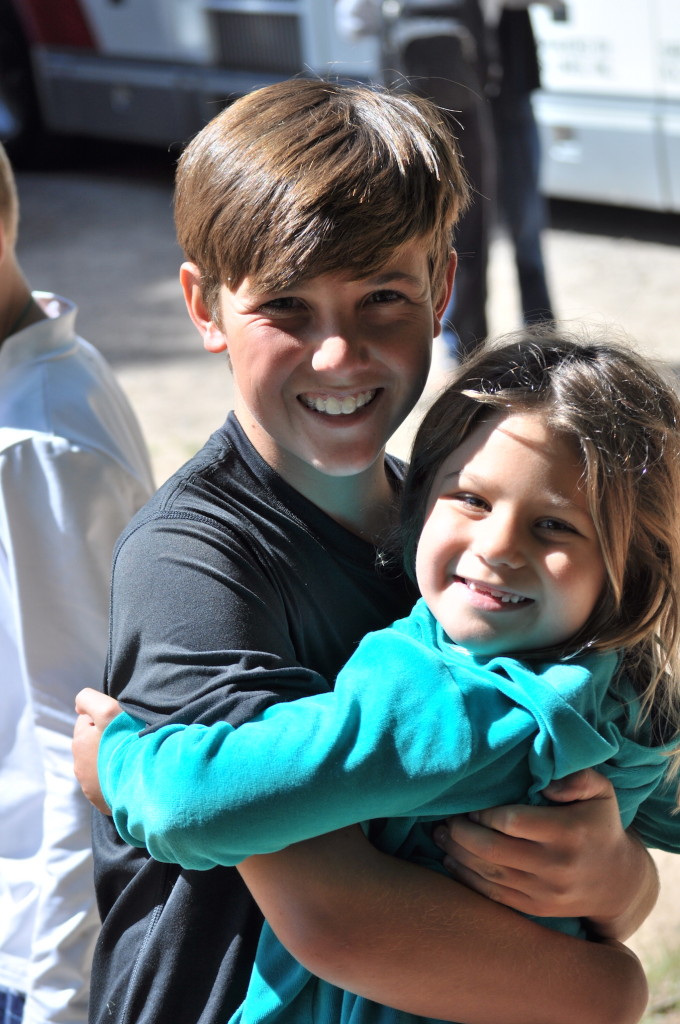 We have 23 kids who are staying over for D session, and they are in for a fun afternoon.  They left after lunch to go to a lumberjack show, mini-golfing, pizza picnic, and finally, the Min-Aqua Bats waterski show.  They were all excited!