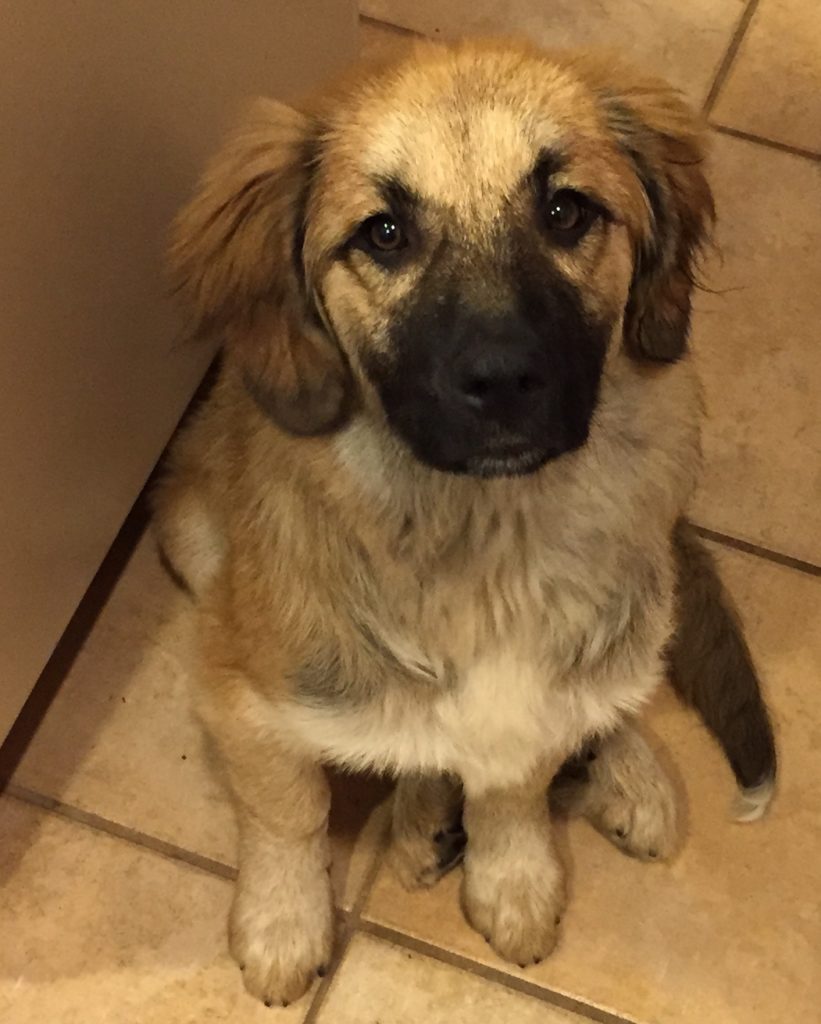 This is Katniss. We adopted Katniss in the spring of 2015. She came to us from a rescue, as had Rooster several years before. But while Rooster was gregarious and social from the very beginning, Katniss was a different kind of dog. She was incredibly fearful, and spent the first month at our house hiding under our bed. She latched onto Rooster right away, but it took weeks before we could pet her even in our own house. He was her safe space, her protector, and older brother.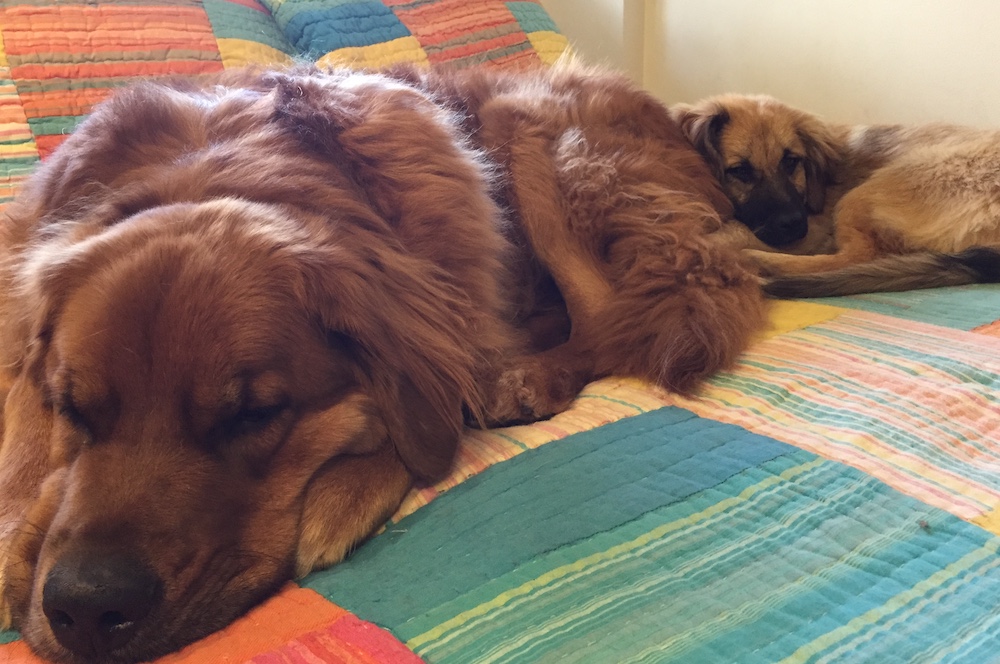 She spent the summer of 2015 mostly living under the lodge. She would hide out under there, watching camp from a distance, venturing out from under sometimes, but staying close enough that she could retreat if campers ventured over to pet her. Her fear and anxiety are obvious.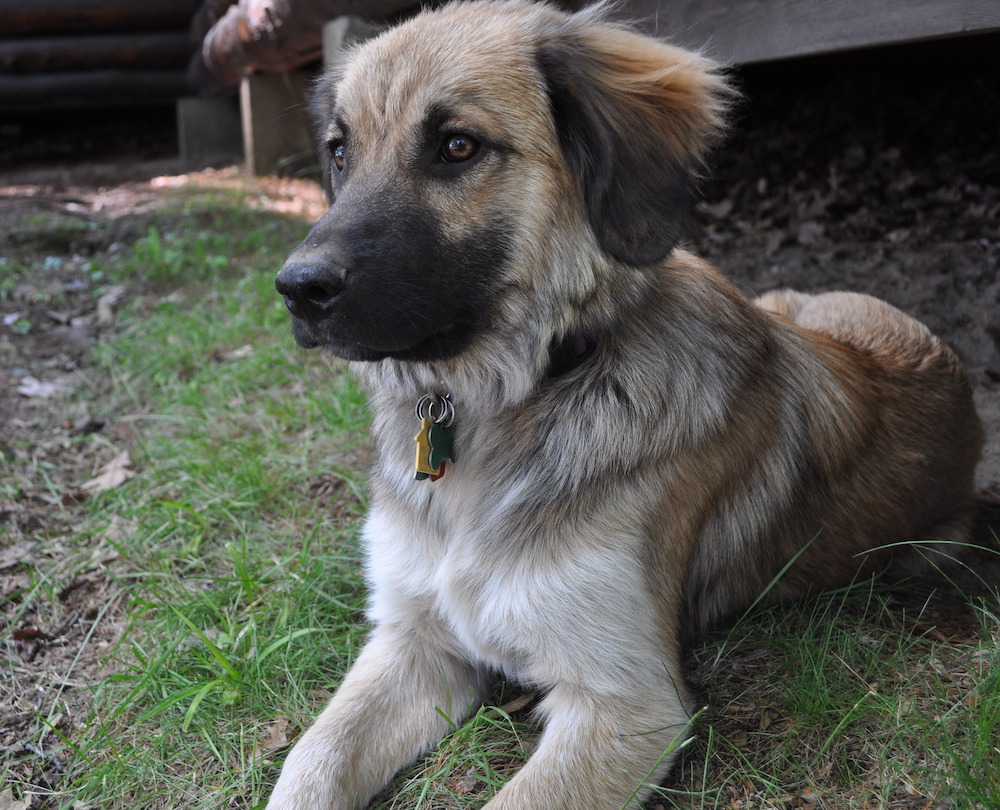 But throughout the summer, there were glimmers of hope. Most kids couldn't come close to her, and staff didn't stand a chance…but there were certain kids like Emmett and Jacob who we called the Katniss Whisperers.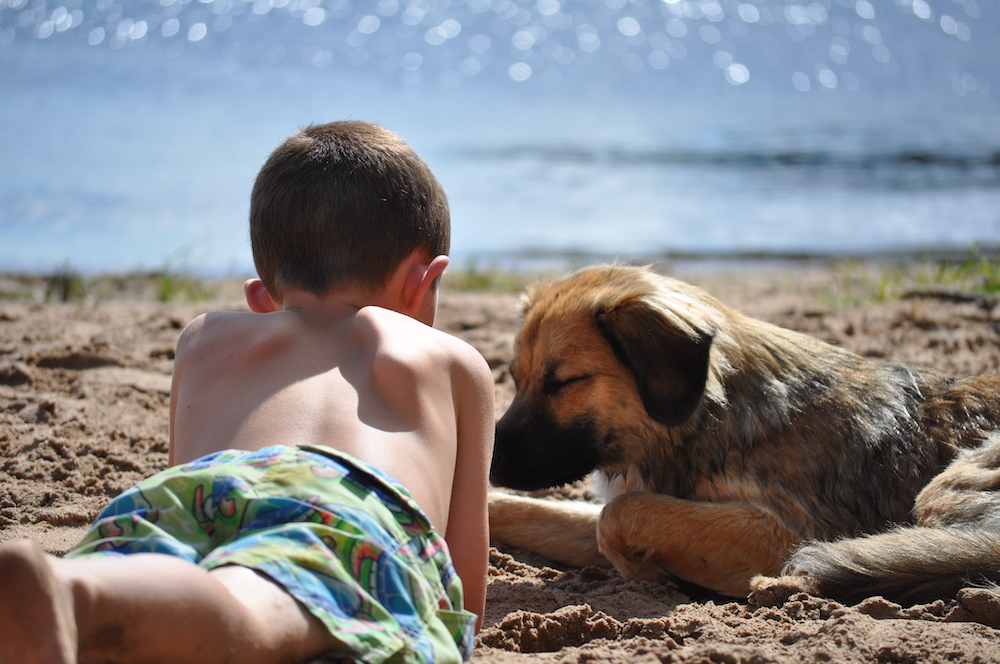 For whatever reason, she had deemed these select few to be safe spaces, and she let them love on her,  even frequently approaching them. This was one of my favorite moments I captured up at the stables, when Jacob was able to just walk up to Katniss and show her love.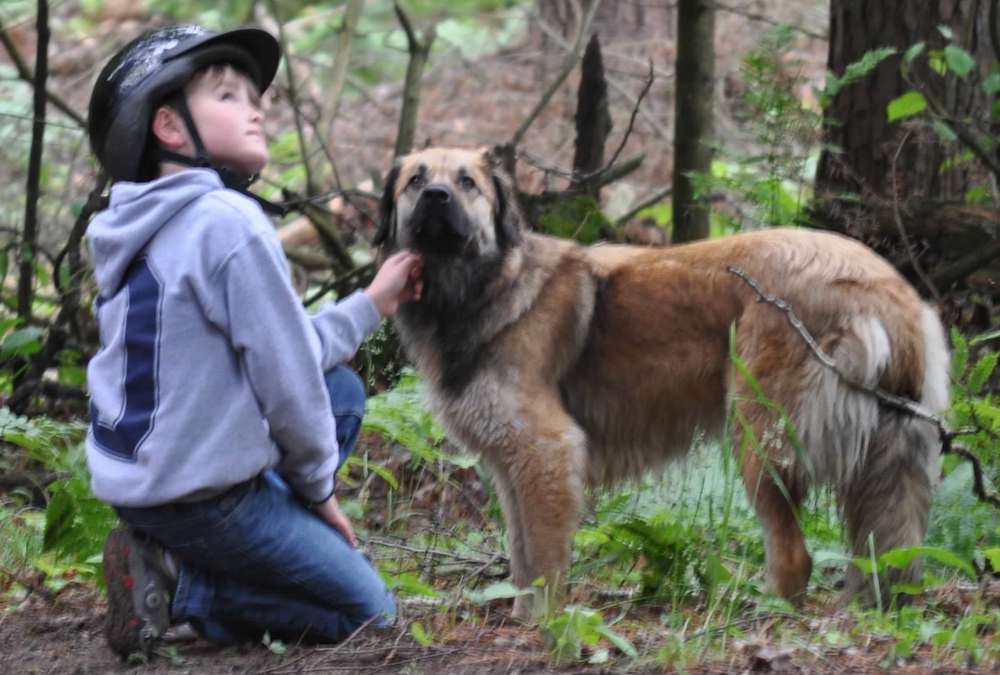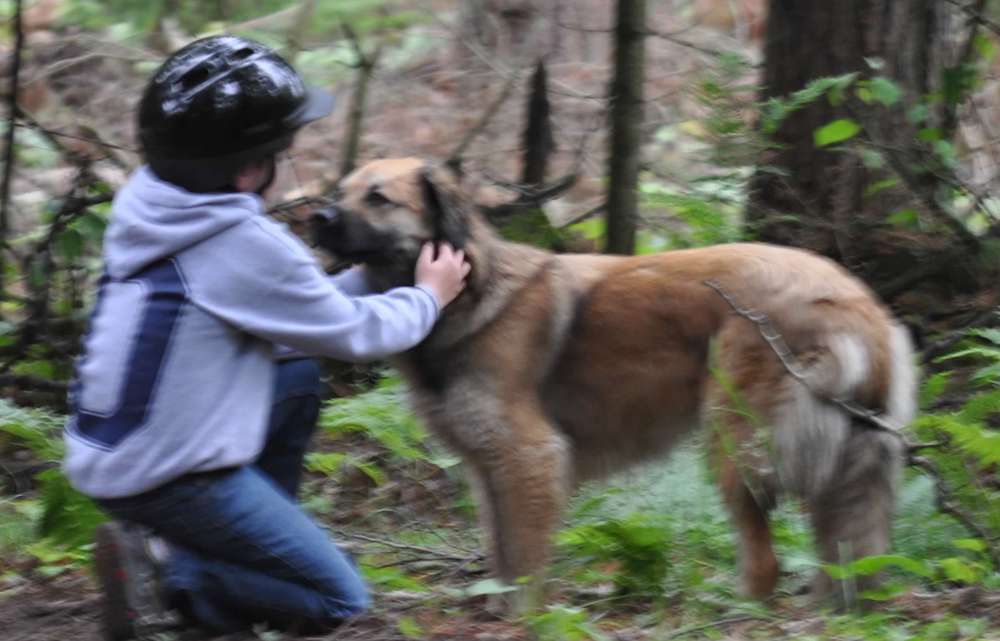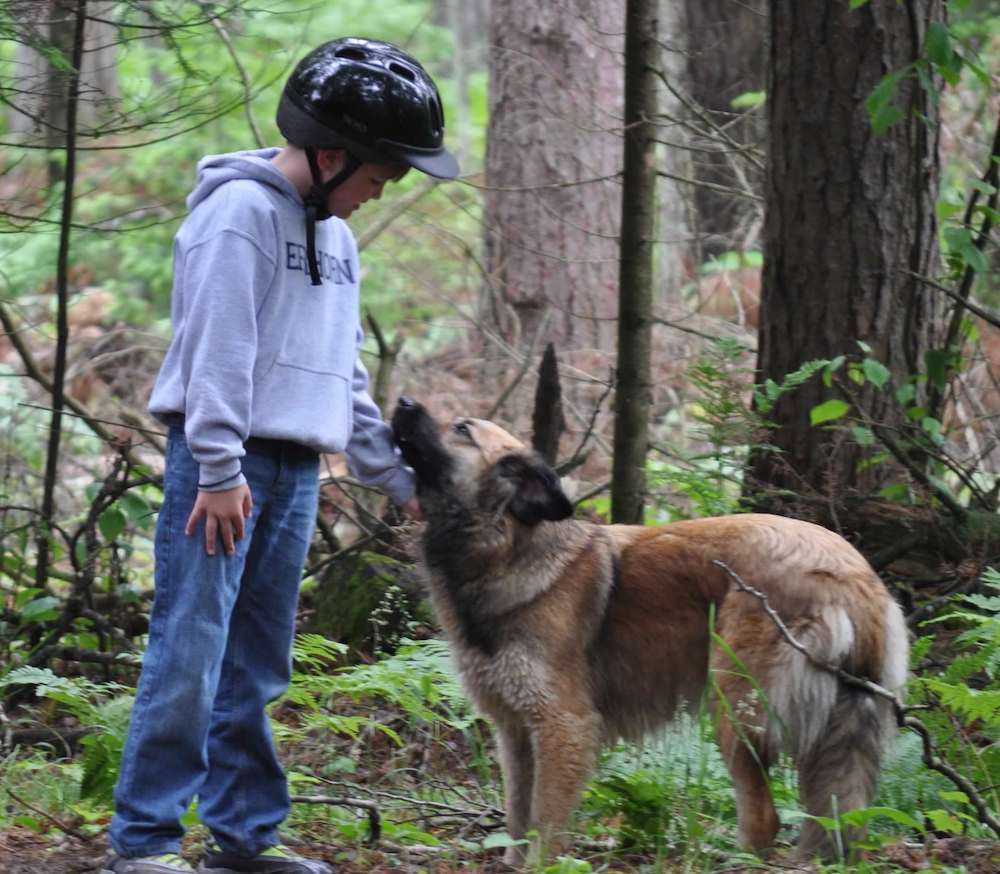 That fall, I wrote a blog post called Growth, about the changes we had seen in Katniss over the summer and how often we see such growth in kids as a result of a summer at Deerhorn. And it was true…by the end of the summer, I was hopeful that maybe she would grow up to be a full-fledged Deerhorn dog after all. But every year that passed, things didn't continue to improve. Not only did she stay under the lodge for most of the time, but she was impossible to get out some evenings. It became harder and harder to get her out from under the lodge and up to our house. There were even a couple of nights when she slept under the lodge because we couldn't get her to come out. Anti-anxiety meds helped some, but it became increasingly apparent that while WE wanted Katniss to be a Deerhorn dog, we needed to stop and consider what SHE needed. When Rooster died in 2018, the loss hit Katniss especially hard. We knew how much she loved being outside and we continued to try, but it had become really stressful to not be able to get her back inside in the evening. We finally decided that she needed to just live at our house during the summer and that we would take her on frequent walks, but that free roam for her was just not in the cards. And once we made that decision, I realized she was happier and more relaxed in the safety of our house.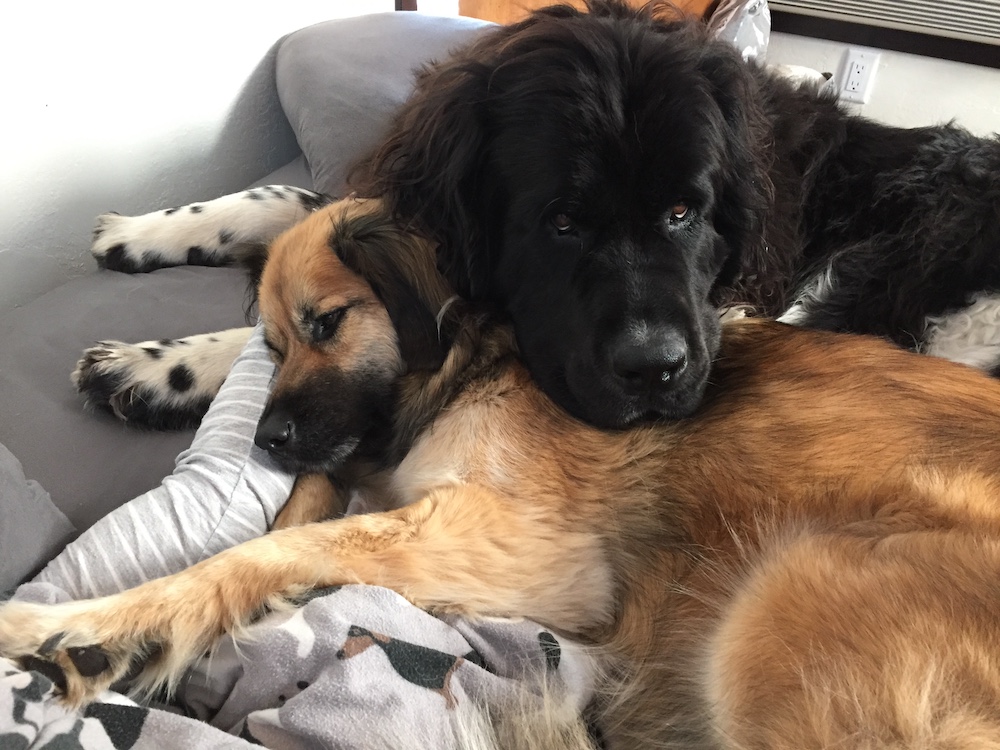 It makes me sad that kids at camp won't get to know Katniss…because she really does love kids.  Whenever our kids have friends over, she runs to the door to greet them, and loves all the attention. Our two kids are her favorite humans, and she loves to play with them. In our house, she is a totally different dog than she ever was at camp. She'll crawl in bed in the morning and snuggle for hours if you stay in bed. She loves kids…150 of them was just too much for her to handle. I wasted a lot of time frustrated with her for the stress she caused each summer.  I wasted a lot of time wishing she was different.  Once I let go of who I wanted her to be, and let her be who she truly is, I realized what a great dog she is. One of my favorite things is the giant smile I get from her after I let her clean out the crockpot after roast beef. Happiest dog ever. She may not be a full Deerhorn dog, but once I quit trying to make her be something she's not, I realized how magical she is.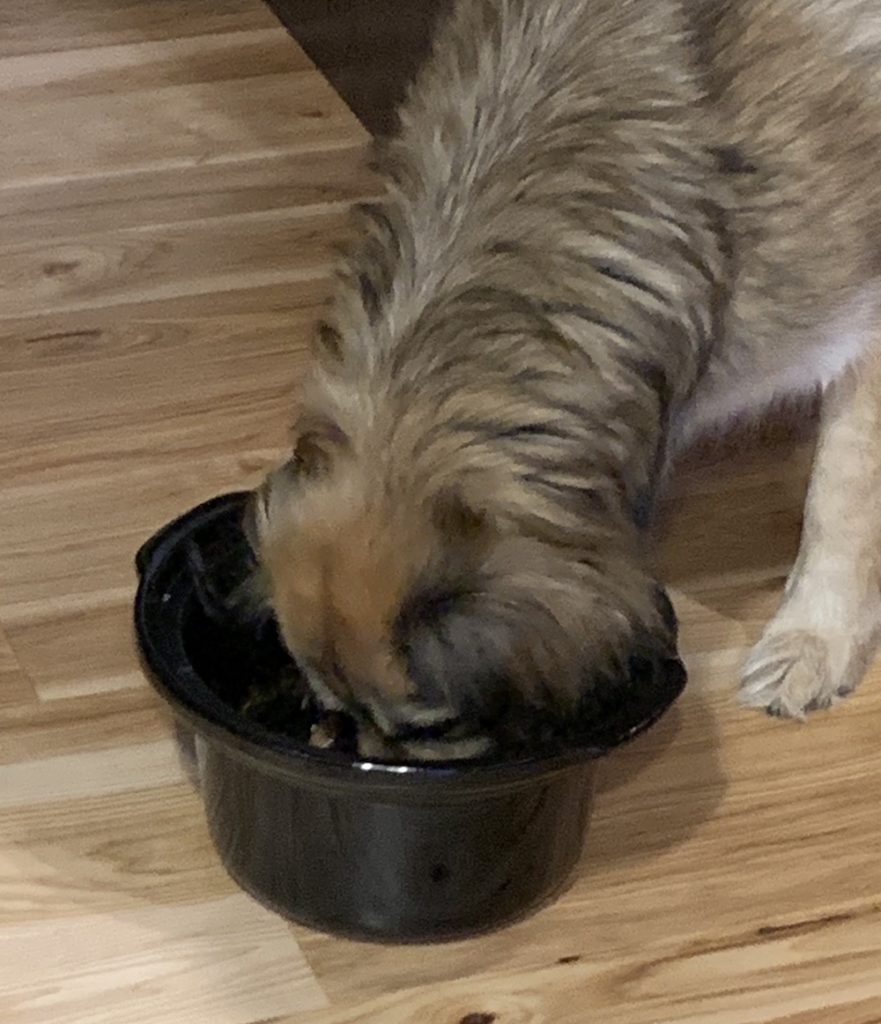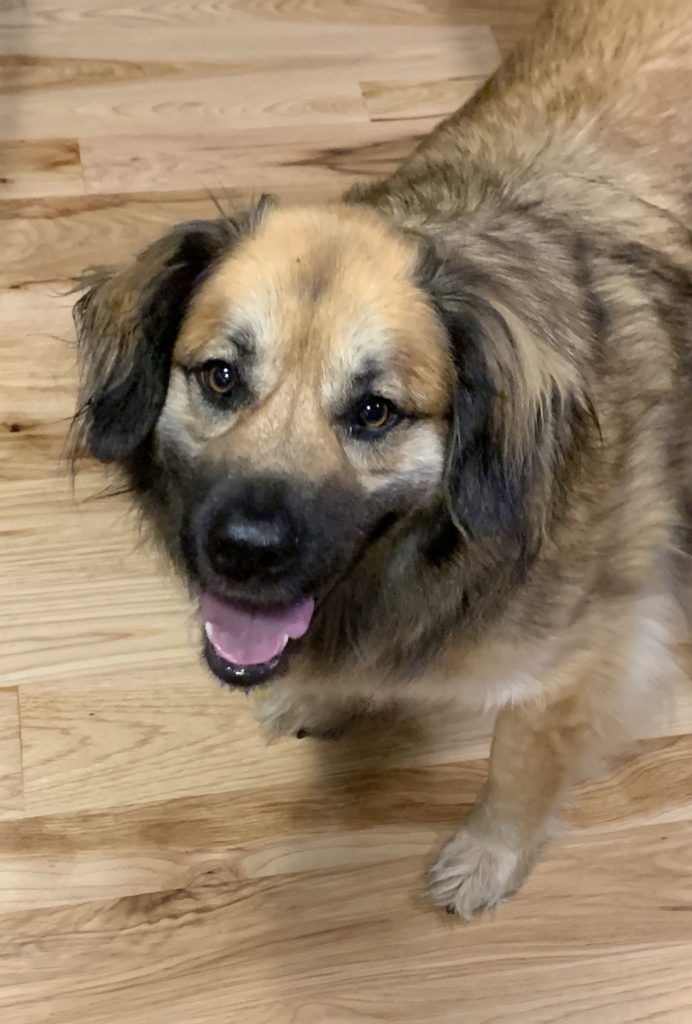 My relationship with Katniss has taught me the importance of letting our kids be who they are. As parents, we all have hopes and dreams for our kids, and we often struggle when what our kids want looks different. From the time our son could walk, he was in skates. Patrick was a hockey player and Ryder's future was sealed.  We have pictures of Ryder in diapers and skates with guards, running around our house. He started playing hockey once he turned 4, and for several years he really did love it. But around the age of 7, he decided he didn't want to play hockey anymore. He wanted to play tennis. I think Patrick is still grieving that loss.
We are camp directors and we see the magic and the growth that happens during each summer at camp. I knew I wanted our daughter, Rowan, to go to camp, and to have her own amazing experiences and make her own magic. And she wanted to go. She spent 2 weeks at camp the summer she was 8, and really struggled with homesickness. But once the two weeks was over, she was so proud and loved camp and I was sure we had many more years of camp magic in her future. As the following summer got closer, she decided she didn't want to go back to camp, that she wanted to be with us during the summer, and the homesickness had been harder than I realized. She also loved Deerhorn and didn't want to miss anything there. I wanted so badly for her to return to camp, but that wasn't what she wanted. I had to let go of the dream that I realized was mine, not hers.
As parents, we often feel like we know what the right path is for our kids. And for sure, it's our job to guide them in making good decisions, and sometimes we gently push them to help them grow. It's not always easy to know when to push and when to let go.  However, as they grow up, we have to learn how to let go of some expectations of our own, and who we thought they would be. Because there is magic to be found once we let them be who they are.